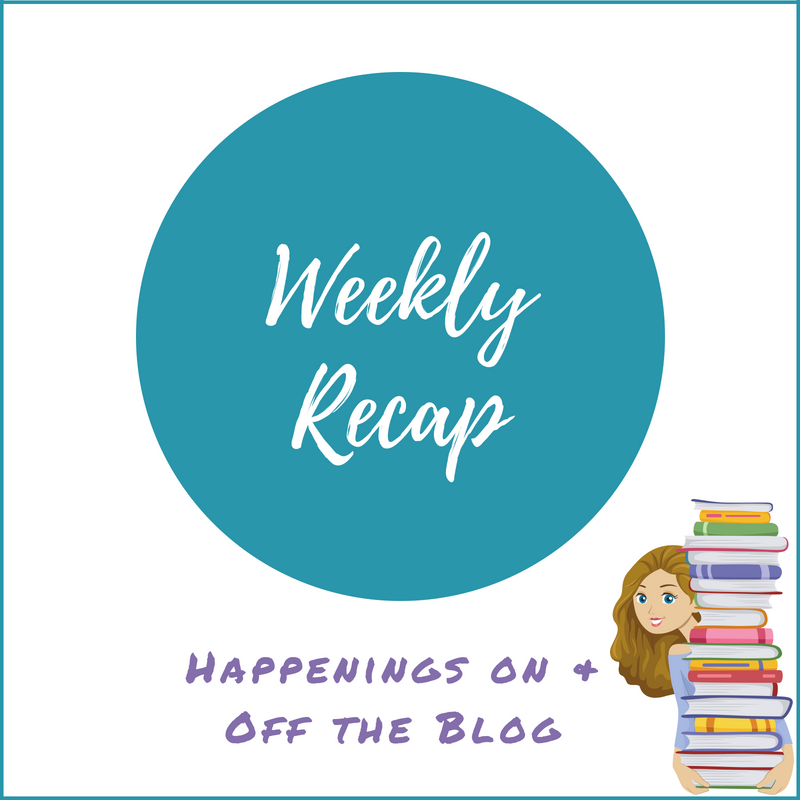 It's time for another weekly recap post of all things happening on and off the blog. This week I'll be linking to the Sunday Post, which is hosted by Caffeinated Book Reviewer.
This is actually my first weekly recap in almost a month.  I have to confess that I just abruptly stopped writing these posts a few weeks ago because they were starting to really bring me down since absolutely nothing has been going on and it made me sad to just keep documenting that fact over and over again.  There honestly still isn't all that much going on, but I'm trying to get back to some sense of normalcy so I decided to go ahead and get back to posting.
July started off with a short, socially distanced visit with my mom and sister over the 4th of July holiday weekend. I hadn't seen them since Christmas so it was really nice to finally have a face-to-face visit and to spend quality time with other human beings.  We wore masks and stayed six feet away from each other and 2+ weeks later, everyone is still healthy so we may do that one more time before the end of the summer.
I'm still working at home so there's no real change there.  We had reopened our office in Hampton Roads, Virginia a couple of weeks ago but then cases immediately started surging there and everyone got sent back home.  Statewide, we had gotten down to about 400-450 new cases everyday before July 4th but now we've had 5 straight days of 900-1,000+ cases.  For that reason, I think we will probably be in a holding pattern on reopening offices for a while.  The holding pattern works for me as the main issue we've been dealing with all July is what to do with my son when the school year officially starts in August.  We were presented with two "return to school" options, 1) 100% virtual/distance learning, and 2) a hybrid model with 2 days in school instruction, 3 days virtual/distance learning.  The in-person would involve social distancing and wearing masks from the bus stop all the way through the entire school day, not to be removed until they return home, with the exception of eating lunch.  After much discussion and testing how long my son would willingly wear a mask, we have opted for the all virtual plan.  It will be challenging, but we feel it's the safest option and thankfully my employer is good with me flexing in my hours around my son's class times so that I can supervise him. At first I was a little worried about missing out on things like gym, but soccer started back up this week (socially distanced of course, which is so weird, lol), so at least I know he'll have physical activity and safe in-person social interactions with his teammates.
Not much else has been going on.  Just lots of reading and watching shows on Netflix, Hulu, and Disney Plus.  I think I've already watched Hamilton 6 times since it came out on July 3, lol.  Then I binged the first two seasons of Good Girls, which is such a fun show.  I'm trying to decide what to watch next.  I need to get caught up on Riverdale and the Chilling Adventures of Sabrina but that need for light and fluffy I've had with my reading lately is also carrying over to my TV watching so I have no idea what I'm going to go with, probably Love, Victor on Hulu since that ties to one of my favorite feel-good books, Simon vs. the Homo Sapiens Agenda.
I think that's pretty much it for me.  I hope everyone out there is staying safe, healthy, and is practicing social distancing.  Have a great week!
WHAT I POSTED LAST WEEK
WHAT I'M READING THIS WEEK
 UPCOMING REVIEWS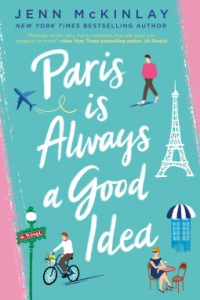 STACKING THE SHELVES
 TOTALLY RANDOM
********
https://thebookishlibra.com/wp-content/uploads/2018/06/Weekly-Recap-Post.png
800
800
Suzanne
https://thebookishlibra.com/wp-content/uploads/2018/06/trimmed-Copy-of-Bookish-Logo-copy.png
Suzanne
2020-07-19 09:20:43
2020-07-19 09:20:43
Weekly Recap #159: Week of 7/12 – 7/18