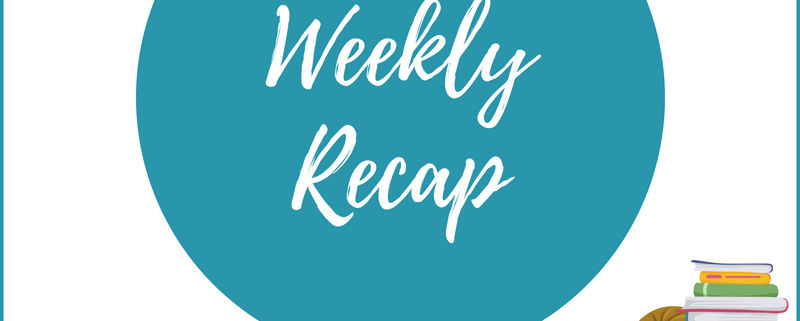 Weekly Recap #153: Week of 4/26 – 5/2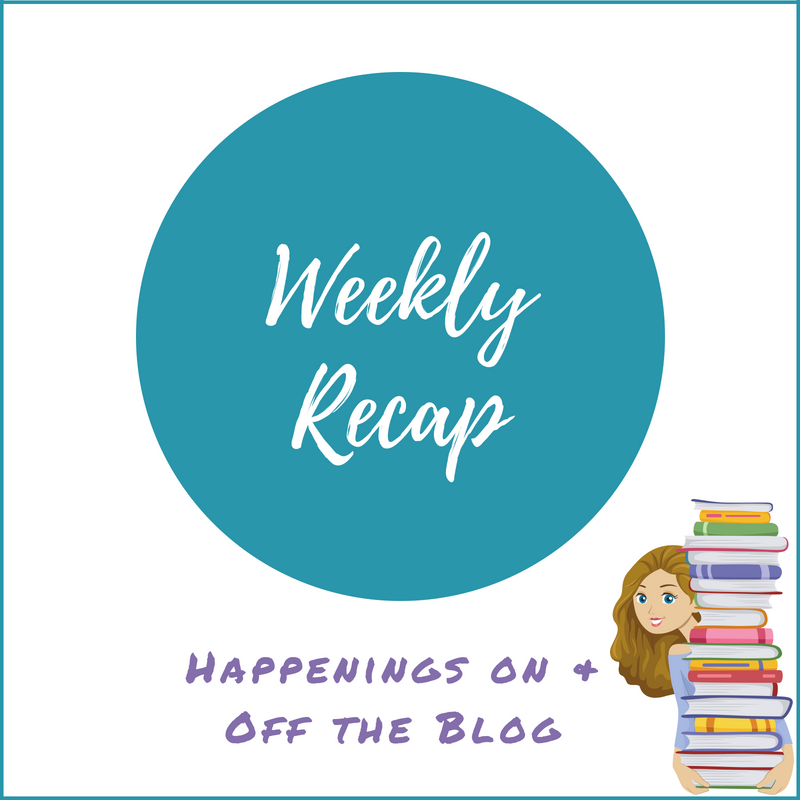 It's time for another weekly recap post of all things happening on and off the blog. This week I'll be linking to the Sunday Post, which is hosted by Caffeinated Book Reviewer.
I'm late posting today, but it's actually for a good reason.  I started reading Beach Read last night and it's so good I picked it back up as soon as I woke up this morning and completely lost track of time.  I'm also planning to dive back into it as soon as I finish this post, lol.
I hope everyone is doing well.  We're still plugging along here in Virginia.  Our stay-at-home order lasts until June 10th as of right now, and considering the past three days have brought us our highest daily numbers of new cases yet, I don't see the order expiring early.
I honestly just don't have much to talk about this week.  The big excitement for the week was going to my son's school to pick up the contents of his school and gym lockers.  Since the kids had just gone out on Spring Break when the announcement was made that the schools were closed for the rest of the year, all of their belongings were still in their lockers.  The staff at my son's school cleaned out all of the lockers and we had curbside pickup to retrieve them.  I was honestly expecting pure chaos, but it was very well orchestrated and only took a couple of minutes, so I have to give props to the school.  I also loved that they did it by grade and had the teachers for that grade at the school standing, safely spaced out per distancing guidelines, waving to the kids and talking to them.  My son's English teacher told him he needed to pick up a book, which made me laugh. She could obviously tell he had been slacking in her class with the distance learning, lol.
The other highlight was of course the hair dye curbside pickup I mentioned last week. I picked up my color from the salon yesterday and am thrilled to say they came up with a completely idiot-proof process to cover up that root growth.  They mixed the color and put it in a Ziploc bag.  All I had to do when I got home was mix it thoroughly, twist the baggie to bring all of the color down to a bottom corner, then snip the very end off of the corner and pipe the color on as if icing a cake. It was brilliant!  My highlights will have to wait until the salons officially reopen but at least the gray is gone for a few weeks.  Small victories, lol!
Beyond that, I've spent my week continuing my binge watch of Will & Grace from a few months ago.  I'm finally up to the rebooted episodes and nearing the end, so now I have to decide what I want to watch next.  I don't do well with too many choices so having Hulu, Netflix, and Disney + right now has my Libra brain all muddled and indecisive.  I might do Seinfeld though since that's another show that I'm the last person on the planet who hasn't ever watched it.
Anyway, that's it for me.  I hope everyone out there is staying safe, healthy, and is practicing social distancing.  Have a great week!
WHAT I POSTED LAST WEEK
WHAT I'M READING THIS WEEK
 UPCOMING REVIEWS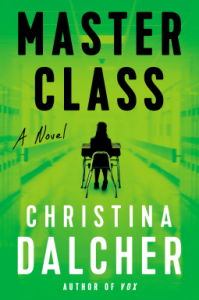 STACKING THE SHELVES
TOTALLY RANDOM
(Basically me trying to get my son to read these days…)
https://thebookishlibra.com/wp-content/uploads/2018/06/Weekly-Recap-Post.png
800
800
Suzanne
https://thebookishlibra.com/wp-content/uploads/2018/06/trimmed-Copy-of-Bookish-Logo-copy.png
Suzanne
2020-05-03 12:33:24
2020-05-03 12:33:24
Weekly Recap #153: Week of 4/26 – 5/2