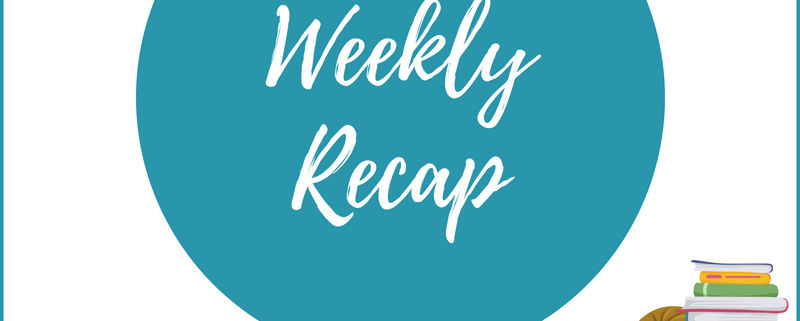 Weekly Recap #152: Week of 4/19 – 4/25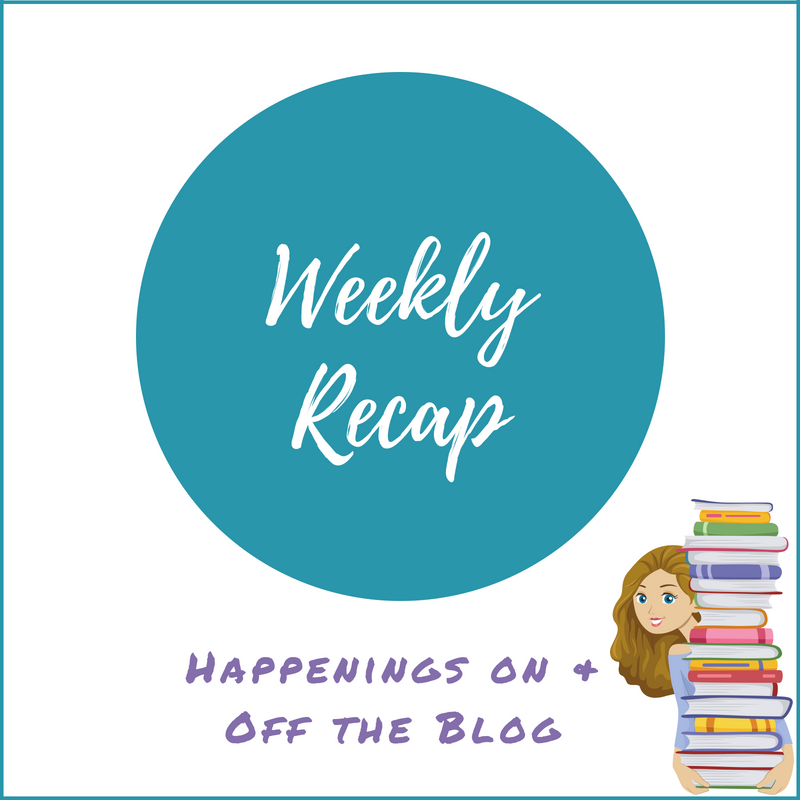 It's time for another weekly recap post of all things happening on and off the blog. This week I'll be linking to the Sunday Post, which is hosted by Caffeinated Book Reviewer.
I almost forgot to post today because I woke up, didn't know what day it was, and started to log in to work.  Yep, even with working, I've finally reached that point where all the days are just the same to me.  It's all good though. I recovered and here's my post, such that it is.  There's honestly just nothing going on that's worth writing about.  My big excitement for the week is that my hair salon has announced they're doing curbside pickup on their custom dyes so that clients can touch up their own roots while waiting for the salon to officially reopen.  I watched their online tutorial and it looks doable so I'm going to pick my color up next weekend and give it a whirl.  I had thankfully gotten a haircut right before everything shut down, but I noticed my roots this week and it got me down a bit. I know no one is seeing them outside of family members, but I think it's a psychological, self care kind of thing.  I need to do something for myself and this is a simple pick-me-up.
Mostly we're just plugging along through quarantine.  I'm counting down the weeks until the schools stop sending online work for the kids. I hate to be unsupportive about that since I understand where the teachers and the school district are coming from, but I'm just over it and tired of fighting the fight with my son everyday since there's no accountability in terms of grades anyway.  The official end of the school year is May 22 and that day can't come soon enough for me.
I'm still getting some reading done and some blogging done, but it's definitely all sporadic depending on what else is going on around here.  Speaking of which, I saw the video below on Facebook yesterday and I think it perfectly sums up what daily life is like if you're stuck in quarantine with kids, lol.
Anyway, that's it for me.  I hope everyone out there is staying safe, healthy, and is practicing social distancing.  Have a great week!
WHAT I POSTED LAST WEEK
WHAT I'M READING THIS WEEK
 UPCOMING REVIEWS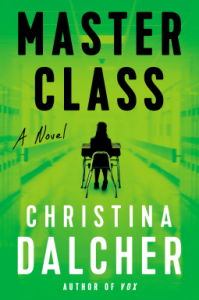 STACKING THE SHELVES
  NONE!   
TOTALLY RANDOM
https://thebookishlibra.com/wp-content/uploads/2018/06/Weekly-Recap-Post.png
800
800
Suzanne
https://thebookishlibra.com/wp-content/uploads/2018/06/trimmed-Copy-of-Bookish-Logo-copy.png
Suzanne
2020-04-26 09:14:33
2020-04-27 22:12:21
Weekly Recap #152: Week of 4/19 – 4/25