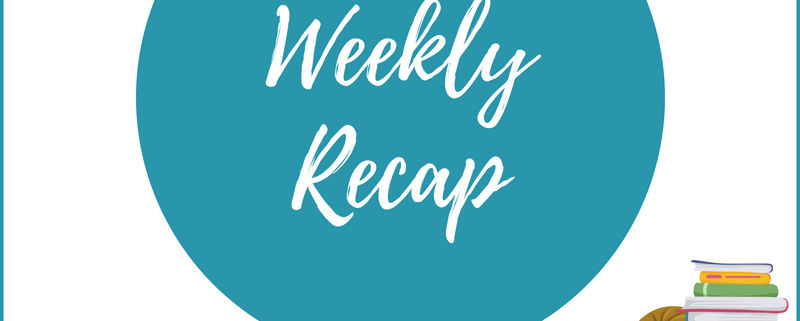 Weekly Recap #157: Week of 5/31 – 6/6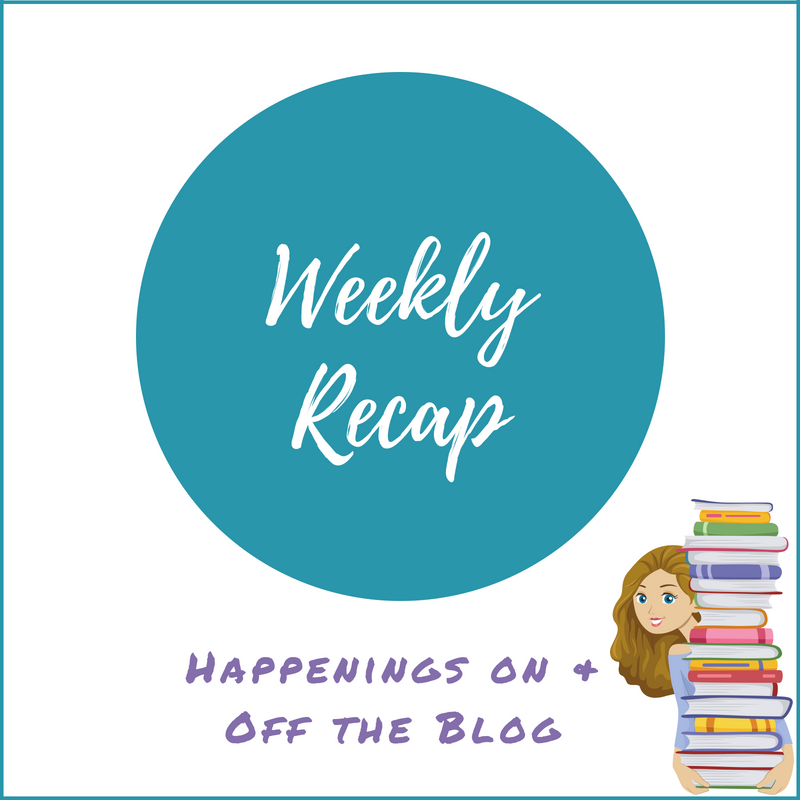 It's time for another weekly recap post of all things happening on and off the blog. This week I'll be linking to the Sunday Post, which is hosted by Caffeinated Book Reviewer.
I honestly have no idea what to even write this week. What is going on in this country and even in my own town makes everything that is going on in my own life feel so small and insignificant. The police brutality we've all witnessed makes my heart sick, as does the lack of leadership coming out of the White House.  I typically try not to get political on the blog, but in my mind, police officers abusing their power and, in particular, abusing it over and over again when it comes to the black community, is a civil rights issue and even more basic than that, it's a human rights issue.  My heart breaks for the black community. They can't even finish grieving for the loss of one life before the police take another.  And I have no interest in debating whether it's just a few bad apples or not when it comes to the police.  If you're wearing the uniform and you're not a "bad apple," then it's time for you to prove it.  Step it up and call out your fellow officers who are engaged in this completely unacceptable behavior.  The arrests and the charges against George Floyd's murderers give me a little hope, but the question is will those charges actually lead to convictions?  I hope so, but I have to admit I've lost a lot of faith of our justice system the past few years.
What I do have faith in though is people.  The peaceful protests this week have already created some changes I never thought I would see.  Confederate statues are being removed in my state's capitol, and even in my own city, a slave auction block was finally removed from the downtown area a couple of days ago even though our pleas to have it removed have been ignored for years.  The changes are small but I hope they are the first of many, and I hope these protests will have a long-lasting impact.
Anyway, that's all I've got.  I hope everyone out there is staying safe, healthy, and is practicing social distancing.  Have a great week!
WHAT I POSTED LAST WEEK
WHAT I'M READING THIS WEEK
 UPCOMING REVIEWS
 STACKING THE SHELVES
********
https://thebookishlibra.com/wp-content/uploads/2018/06/Weekly-Recap-Post.png
800
800
Suzanne
https://thebookishlibra.com/wp-content/uploads/2018/06/trimmed-Copy-of-Bookish-Logo-copy.png
Suzanne
2020-06-07 10:41:56
2020-06-07 18:57:49
Weekly Recap #157: Week of 5/31 – 6/6