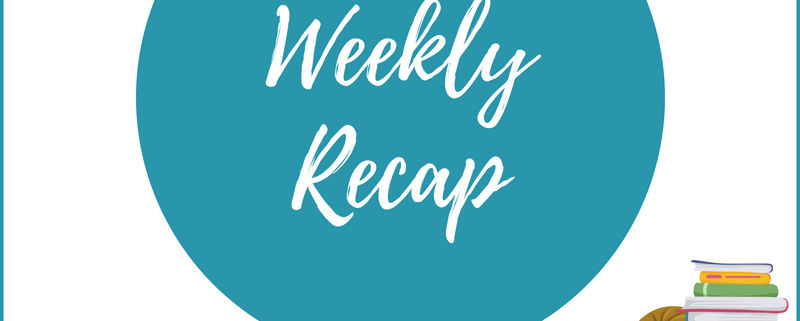 Weekly Recap #155: Week of 5/10 – 5/16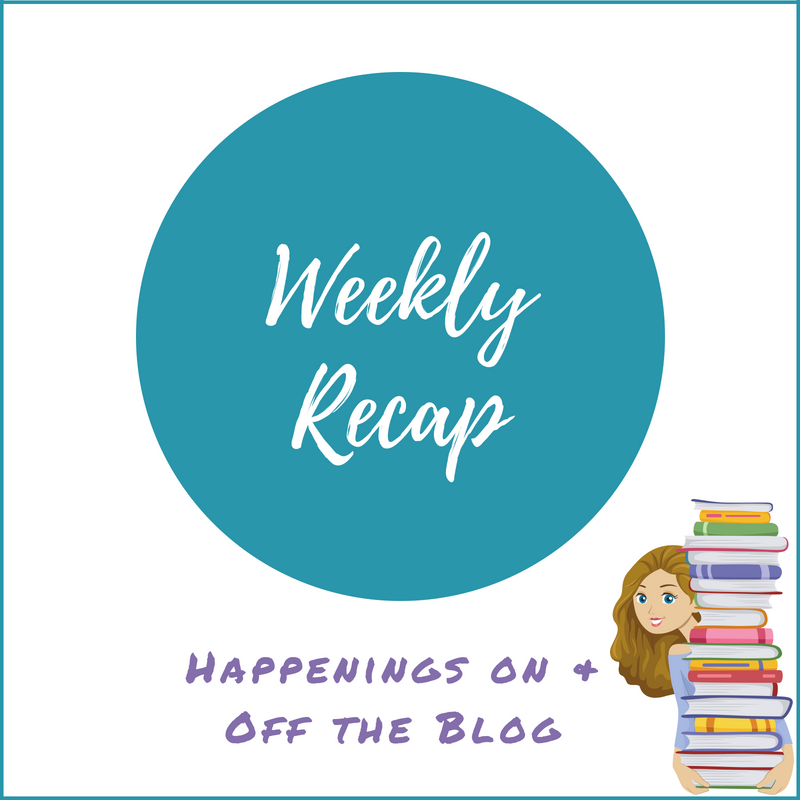 It's time for another weekly recap post of all things happening on and off the blog. This week I'll be linking to the Sunday Post, which is hosted by Caffeinated Book Reviewer.
I feel like I should just write "See last week's recap" for what's going on because it's seriously just the same old, same old.  My state has started to enter Phase 1 of reopening even though we still have over 1,000 new cases on average per day.  I don't really know why the 14 days of declining cases was even mentioned as the standard for Phase 1 when most of the states seem to be doing whatever the heck they want, whether it's safe or not.  We're still not going out much at all, especially since we ventured out to the grocery store yesterday and saw that the majority of people we encountered still aren't wearing masks even though cases are definitely still climbing here in my county and the two neighboring ones.  So yeah, status quo.
I did finally finish binge watching Will & Grace and have moved on to Seinfeld.  I'm almost 4 seasons in to Seinfeld, and while it's funny, I can't decide if I want to watch the entire series or not.  It doesn't feel like there's a real storyline there; it's more like every episode is just a standalone.  That's fine but at the same time, I'm just sitting here like "Okay, now I can say I've experienced Seinfeld. Next!" This is probably also compounded by the fact that my Netflix and Hulu queues look about like my TBR, lol.
Reading is going well for the most part. I'm finishing my May ARCs this week and hopefully starting on my June ones. I also finished up another book from my backlist that I promised myself I was going to read this year.  If you're in the market for a unique and surprisingly funny read about a zombie apocalypse, I highly recommend Hollow Kingdom by Kira Jane Buxton.
Anyway, that's all I've got.  I hope everyone out there is staying safe, healthy, and is practicing social distancing.  Have a great week!
WHAT I POSTED LAST WEEK
WHAT I'M READING THIS WEEK
 UPCOMING REVIEWS
 STACKING THE SHELVES
TOTALLY RANDOM
https://thebookishlibra.com/wp-content/uploads/2018/06/Weekly-Recap-Post.png
800
800
Suzanne
https://thebookishlibra.com/wp-content/uploads/2018/06/trimmed-Copy-of-Bookish-Logo-copy.png
Suzanne
2020-05-17 09:15:46
2020-05-17 09:14:55
Weekly Recap #155: Week of 5/10 – 5/16