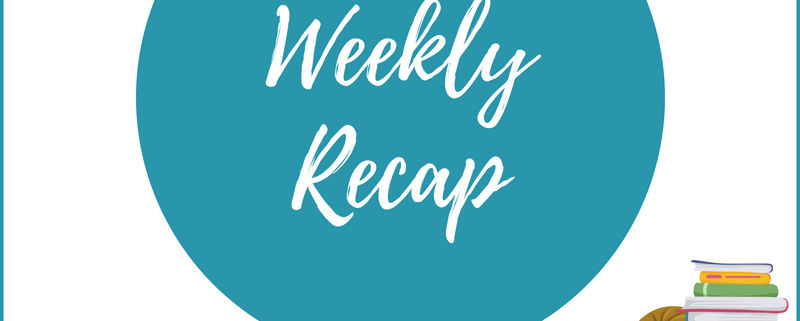 Weekly Recap #154: Week of 5/3 – 5/9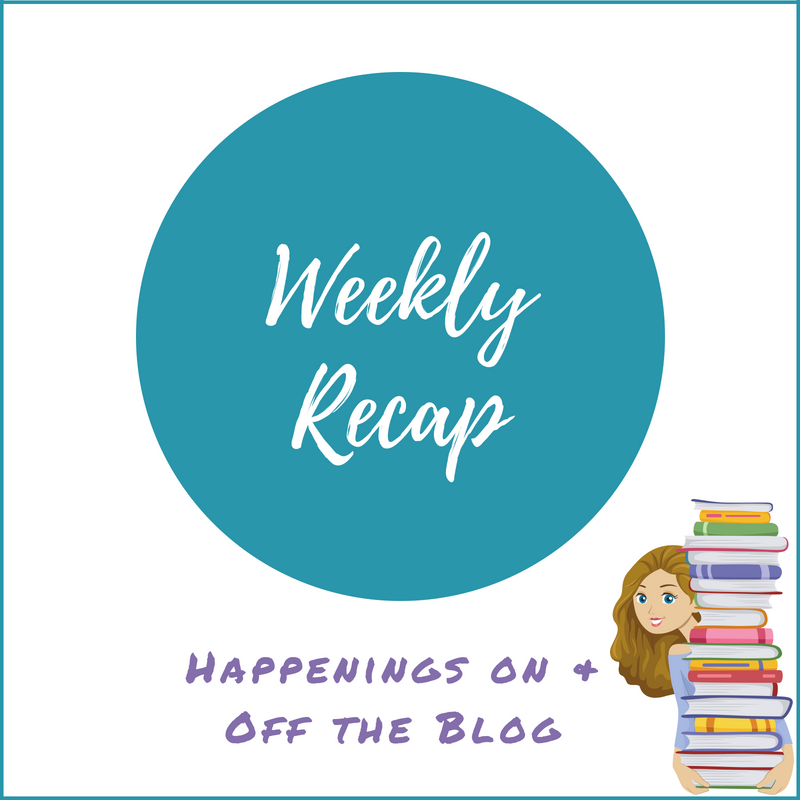 It's time for another weekly recap post of all things happening on and off the blog. This week I'll be linking to the Sunday Post, which is hosted by Caffeinated Book Reviewer.
Happy Mother's Day to all of the moms out there! I have no idea what my family has in store for me today, but I'm assuming it will be fairly low-key given the stay-at-home orders and such.  I just got a copy of A Beautiful Day in the Neighborhood so I might just curl up on the couch, watch that, and relax.
Not much else is going on around here.  I've been feeling sluggish and blah the past couple of weeks so this week I've been making more of an effort to get outside and walk everyday rain or shine. That seems to be helping with the blahs so I plan to keep it up as much as possible moving forward.
I also finally pulled out a new jigsaw puzzle to mix things up with my reading and Netflix binging, and I don't think I'm ever going to finish this one.  It's a Monet flower garden and, while gorgeous, all of the pieces look alike to me. It has taken me two full days just to put together the outside border and I still can't find one piece of that.  It's also 2,000 pieces so it may last me until the next pandemic, haha.
I was somewhat quiet on the blog this week. I finished some great reads but just didn't feel like writing the reviews for them. Hopefully I'll get those written today.  I got mostly caught up on blog hopping, but that's a never ending struggle for me so nothing new there.  I also fell down the Pinterest rabbit hole earlier this week when I was looking for items for my bookish party.  Usually I ignore Pinterest but once I go there, leaving is a real problem.  It's like Hotel California.  I have had a Pinterest account for my blog but it was a personal account but decided I should probably have a business one too, especially in case I want to have non-bookish boards on my personal one.   I created the account but it's basically the same as my personal one.  As with all social media, I have no idea what I'm doing with it, but if you want to follow, it's up and running this morning and has 0 followers so it's very lonely, lol.  —>  Pinterest
I also worked on my Bookstagram account a bit as well, trying to be more interactive, which is always a struggle for me, as is posting more than about once a week. I actually posted three times last week and I'm just like "Who ARE you?"
Anyway, that's it for me.  I hope everyone out there is staying safe, healthy, and is practicing social distancing.  Have a great week!
WHAT I POSTED LAST WEEK
WHAT I'M READING THIS WEEK
 UPCOMING REVIEWS
 STACKING THE SHELVES
TOTALLY RANDOM
https://thebookishlibra.com/wp-content/uploads/2018/06/Weekly-Recap-Post.png
800
800
Suzanne
https://thebookishlibra.com/wp-content/uploads/2018/06/trimmed-Copy-of-Bookish-Logo-copy.png
Suzanne
2020-05-10 09:24:30
2020-05-10 09:24:30
Weekly Recap #154: Week of 5/3 – 5/9