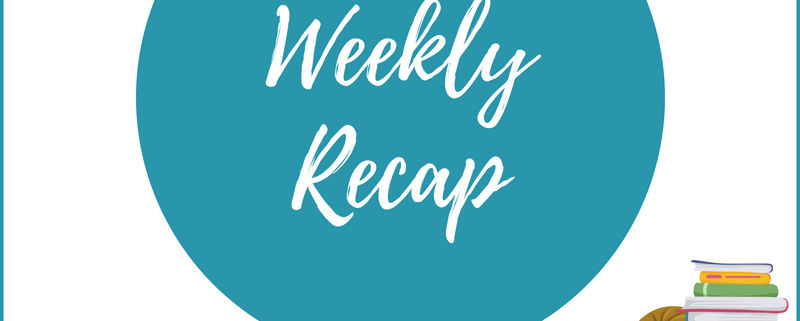 Weekly Recap #148: Week of 3/22 – 3/28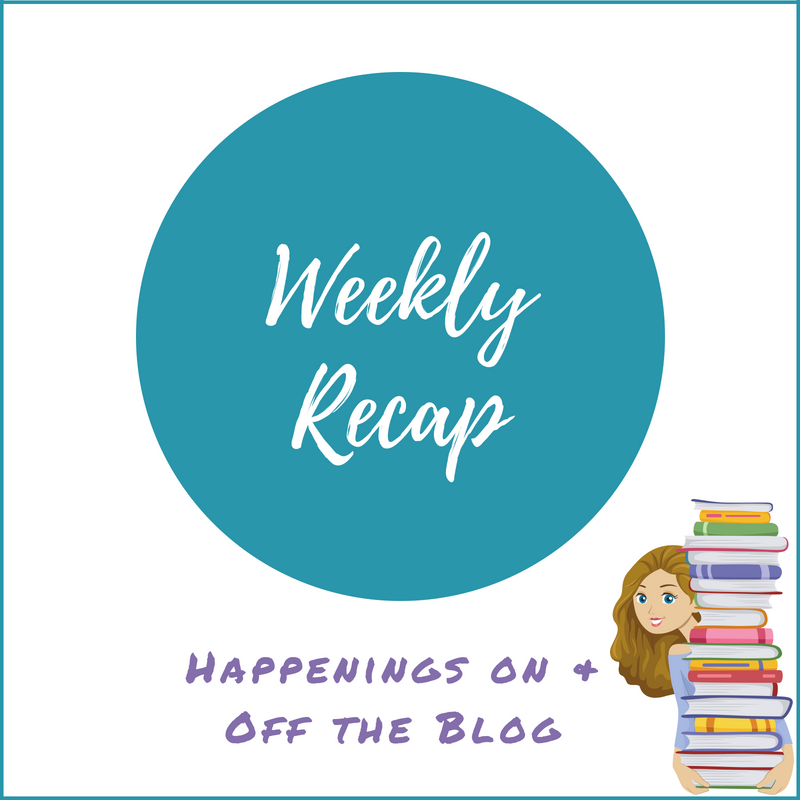 It's time for another weekly recap post of all things happening on and off the blog. This week I'll be linking to the Sunday Post, which is hosted by Caffeinated Book Reviewer.
Apologies for my lateness in posting today, but I had completely lost track of the days and didn't realize it was Sunday, lol.  Anyway, I hope everyone is holding up okay out there.  I'm hanging in there, still working from home thankfully, and after a phone conference on Friday, I feel cautiously optimistic that I will still have my job once we make it through this pandemic.  Fingers crossed that it turns out to be the case, but at least for a little while anyway I feel like a weight has been lifted.
Because I felt a little better about my situation, I've been better able to concentrate on and enjoy my reading as well.  I actually decided to use my social distancing/stay-at-home time to finally read A Dance With Dragons, the fifth book from the A Song of Ice and Fire series.  I've read and re-read the first four books in the series but had never taken the plunge into the most recent book.  I'm already over 600 pages in so I hope to finish it in the next few days, which would be amazing since this brick of a book has been sitting on my shelf for well over two years now, lol.
I'm also plugging away slowly but surely at my April ARCs.  One of them, Jack Kerouac is Dead to Me, was a mixed bag and slowed me down, but I'm starting Ruthless Gods later today, which I have high hopes for since I loved the first book in the series.  After that, I'll be diving into To Have and to Hoax, which should hopefully be a fun and light-hearted read.
Not much else is going on. I still have plans to celebrate my 4th blogoversary with a giveaway. I had been debating putting it off because of the shipping delays and restrictions I'm seeing on The Book Depository for some countries because of the pandemic, but at the same time, I really want to give away some books, especially since so many author events, etc. to promote new books have been cancelled.  Has anyone else done a giveaway since all of this started?  Were there any issues with getting books shipped to your winner?
Oh well, it's something to think about.  Have a great week and please stay safe, everyone!
WHAT I POSTED LAST WEEK
WHAT I'M READING THIS WEEK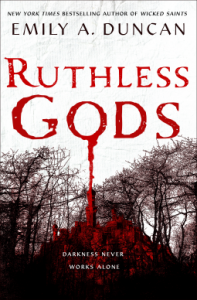 UPCOMING REVIEWS
 STACKING THE SHELVES
TOTALLY RANDOM
https://thebookishlibra.com/wp-content/uploads/2018/06/Weekly-Recap-Post.png
800
800
Suzanne
https://thebookishlibra.com/wp-content/uploads/2018/06/trimmed-Copy-of-Bookish-Logo-copy.png
Suzanne
2020-03-29 12:34:49
2020-03-29 12:53:37
Weekly Recap #148: Week of 3/22 – 3/28