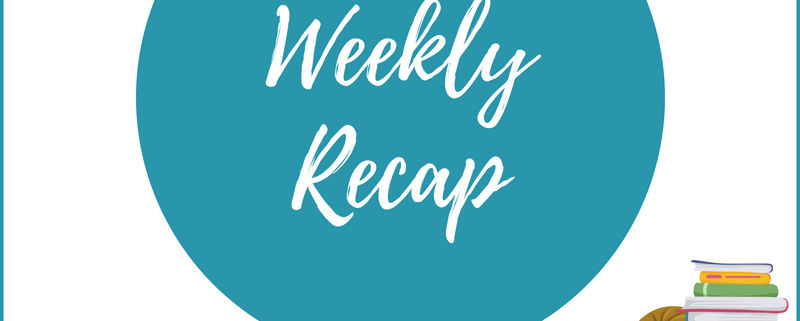 Weekly Recap #147: Week of 3/15 – 3/21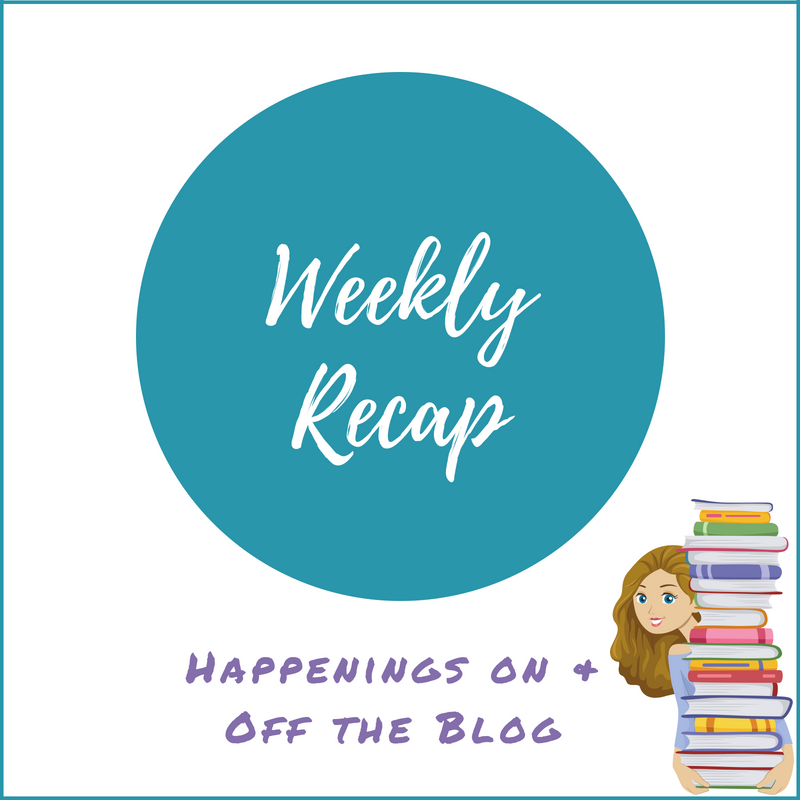 It's time for another weekly recap post of all things happening on and off the blog. This week I'll be linking to the Sunday Post, which is hosted by Caffeinated Book Reviewer.
I don't know about you guys but I'm feeling mentally exhausted right now.  My first thought with all of the social distancing going on because of COVID-19 was "No problem. I'll just get ahead on my reading." But the reality for me is that news of the virus has become all consuming and I can't concentrate on anything that I sit down to read.  Schools are now closed here until at least April 14th and as of this past Friday, the firm I work for has shut its doors and set us all up to work remotely.  The work part is good news because I know many others will not have that luxury, but I am still proceeding on the assumption that I will probably be laid off at some point.  I hope I'm overreacting, but as someone old enough to remember 2008 and who got laid off then, the similarities are eerie so it's on my mind a lot contributing to my distraction.
But we are definitely doing our part with the social distancing, only going out when absolutely necessary.  The stores are still mostly empty, but I was at least able to get some bread yesterday and some cat litter because in the initial panic, I forgot my cat has other needs besides eating, lol.  Still no Lysol, wipes, hand sanitizer, toilet paper, frozen pizzas, and also no yeast, vegetable oil or eggs.  I'm still trying to figure out the rush on oil (baking bread maybe?), but pickings are definitely slim everywhere.  I have a few packs of yeast, so I made an Amish friendship bread starter so that if the bread continues to be an issue, I can at least bake my own.
But yeah, anyway, reading has definitely suffered because of this.  I managed to read one book this week and it was a backlist read, Heir of Fire by Sarah J. Maas.  I'm slowly working my way through Code Name Helaine right now and hope to finish that historical fiction today.  That will at least finish out my March ARCs anyway.
Oh well, I think that's pretty much it for me.  Have a great week and stay safe, everyone!
WHAT I POSTED LAST WEEK
WHAT I'M READING THIS WEEK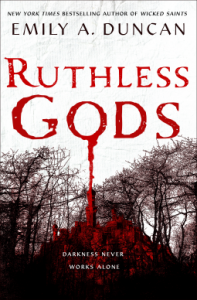 UPCOMING REVIEWS
 STACKING THE SHELVES
TOTALLY RANDOM
https://thebookishlibra.com/wp-content/uploads/2018/06/Weekly-Recap-Post.png
800
800
Suzanne
https://thebookishlibra.com/wp-content/uploads/2018/06/trimmed-Copy-of-Bookish-Logo-copy.png
Suzanne
2020-03-22 09:26:27
2020-03-22 09:26:27
Weekly Recap #147: Week of 3/15 – 3/21