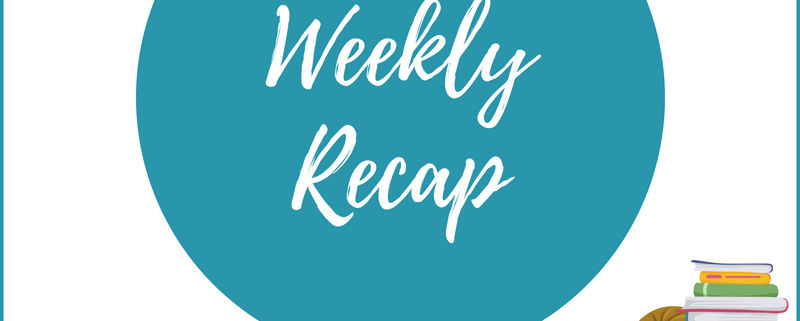 Weekly Recap #125: Week of 10/6 – 10/12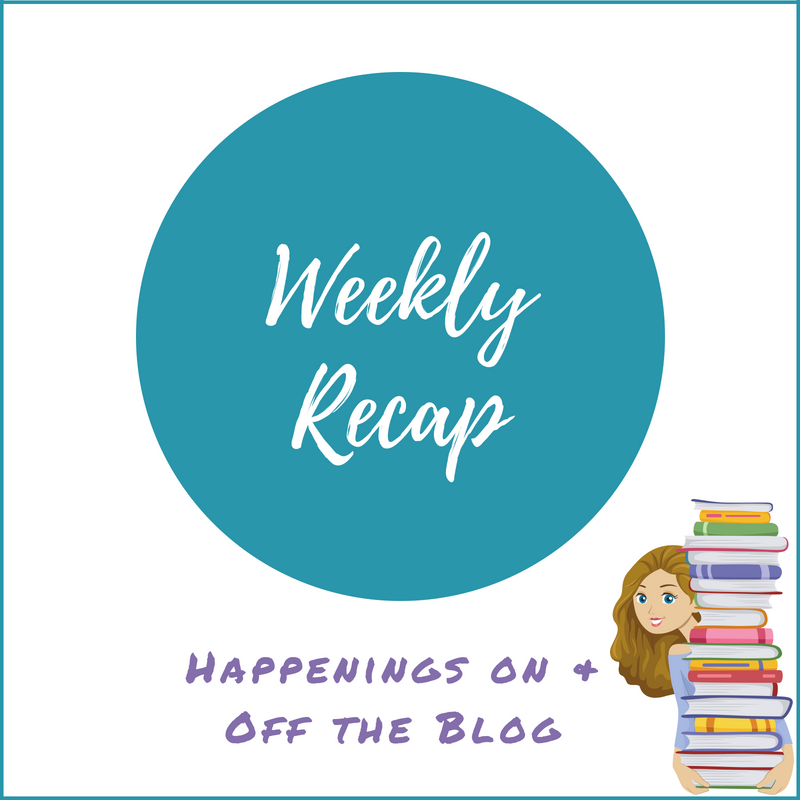 It's time for another weekly recap post of all things happening on and off the blog. This week I'll be linking to the Sunday Post, which is hosted by Caffeinated Book Reviewer and to Stacking the Shelves, which is hosted by Tynga's Reviews.
So, remember last week when I said soccer was over and I was excited that we would have a little break before it gears up again?  Yeah, that didn't happen.  One of my son's friends convinced him that he should try out for one of the local travel soccer teams.  After talking about the pros and cons of it with him, we finally agreed to at least let him try out and see what happened.  Well, he ended up making the team.  This is obviously a YAY! because of course I'm proud of him and want him to continue to up his game, but at the same time, my poor old tired self is just like *sigh*.  I've spent the past few days frantically filling out paperwork, buying him new gears, and taking him to as many practices as possible because their season has already started and he needs to catch up ASAP and be ready to play his first game on October 20th. He's happy though and I think it has given his self-confidence a boost so that's really the most important thing. Everything else will work out in the end and I'll adjust to this new schedule of practices and to traveling to games, which apparently are sometimes out of state so that will be new for us.
In addition to soccer, this week is also another big deadline week at work. We have both a tax deadline and an audit deadline so everybody's jumping and working overtime. As soon as I finish this post, I'll actually be jumping online because I have to work today.  Thankfully it's only for half a day though so that I can still get outside and enjoy the beautiful fall weather that has finally arrived.  I'm hoping to get out there and relax and get some reading done.
I got a fair amount of reading done this past week, although my reactions to some of what I read was mixed.  I finished How to Hang a Witch and thoroughly enjoyed that, but then I read Katie Lowe's The Furies and found that pretty disappointing.  I won't be doing a full review for it on the blog but it was a 2.5 star read for me.  The writing itself was good, but the story just didn't hold my attention and I didn't feel invested in any of the characters.  I skimmed a lot, thought about DNFing, and was ultimately just glad to finally be done with it. I also finished Fireborne by Rosaria Munda, which I quite enjoyed and will be reviewing on the blog tomorrow, and I also finally started Christina Lauren's Twice in a Blue Moon, which I'm enjoying so far.
Anyway, I think that's pretty much it for me.  Have a great week, everyone!
WHAT I POSTED LAST WEEK
WHAT I'M READING THIS WEEK
 UPCOMING REVIEWS
 STACKING THE SHELVES
TOTALLY RANDOM
https://thebookishlibra.com/wp-content/uploads/2018/06/Weekly-Recap-Post.png
800
800
Suzanne
https://thebookishlibra.com/wp-content/uploads/2018/06/trimmed-Copy-of-Bookish-Logo-copy.png
Suzanne
2019-10-13 09:10:10
2019-10-13 09:10:10
Weekly Recap #125: Week of 10/6 – 10/12