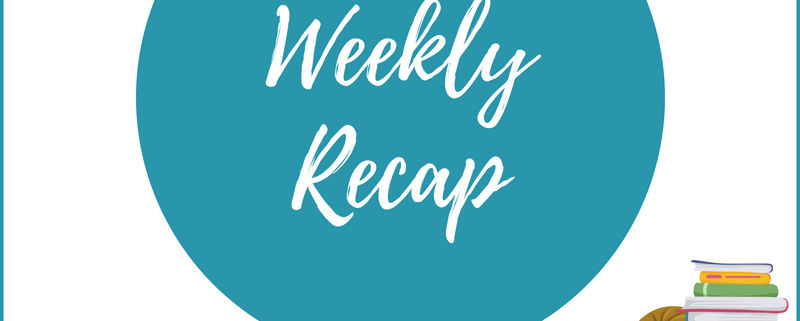 Weekly Recap #130: Week of 11/10 – 11/16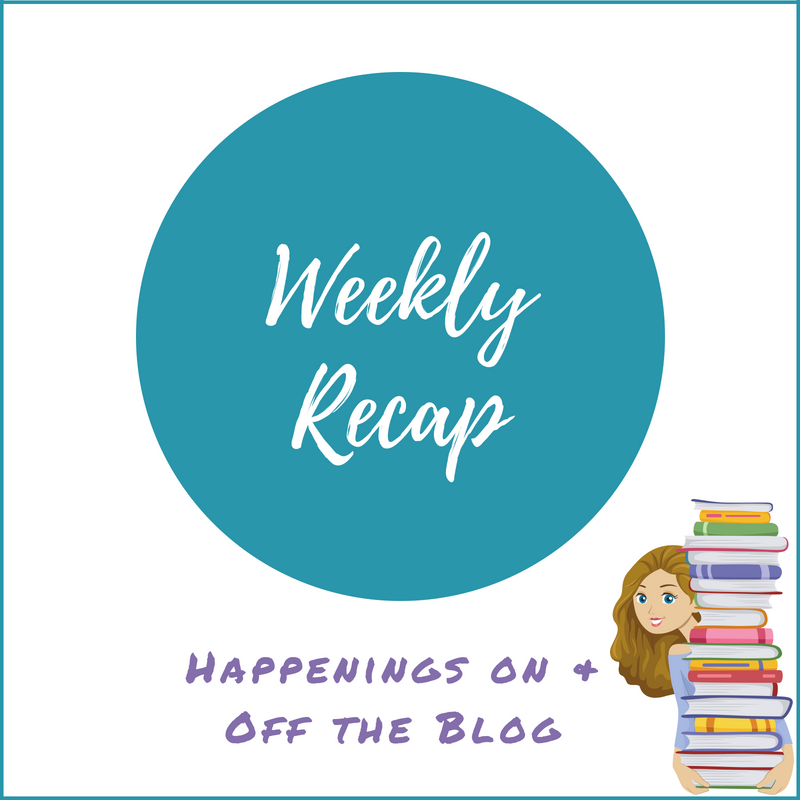 It's time for another weekly recap post of all things happening on and off the blog. This week I'll be linking to the Sunday Post, which is hosted by Caffeinated Book Reviewer and to Stacking the Shelves, which is hosted by Tynga's Reviews.
So, it's yet another week of me falling off the face of the blogosphere by mid week. This time my fur baby was the culprit.  I came home to take him out for a walk on my lunch break Thursday and when I got there, his face and snout were covered in mucus, he was coughing a lot, and he just wasn't his usual animated self. I called the vet and made an appointment for him and she diagnosed him with a severe upper respiratory infection.  He's on a double antibiotic treatment right now because she says puppies are very prone to getting pneumonia and she wants to do everything possible to keep that from happening.  So needless to say, I've been watching him like a hawk for the past three days making sure he's taking all of the meds and looking for any signs of distress with his breathing.  Thankfully he seems much more like himself today so I think the meds are starting to work. The picture is from Friday and he just looked so pitiful and miserable.
The only book I finished reading this week was Leigh Bardugo's King of Scars.  It was a real struggle to concentrate on my reading once Winston got sick so instead I fell down the Disney Plus rabbit hole and watched movies from my childhood most of the weekend.  I also watched (and loved!) the first two episodes of The Mandalorian.  Another good one on there for anyone who loves Christmas movies is Noelle, which stars Anna Kendrick. That one is cute and pretty funny.  I also watched the live action Lady and the Tramp.  Obviously no where near as good as the original animated version, but it wasn't bad.  I thought they did an especially nice job with the spaghetti scene at Tony's.  I had a few tears of nostalgia while watching that and listening to Bella Notte, lol.
My husband is home today to help with watching and medicating Winston so I should be making the rounds to see all of the blog posts I've missed since Wednesday.
Have a great week, everyone!
WHAT I POSTED LAST WEEK
WHAT I'M READING THIS WEEK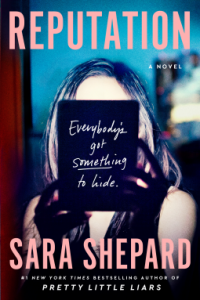 UPCOMING REVIEWS
 STACKING THE SHELVES
TOTALLY RANDOM
https://thebookishlibra.com/wp-content/uploads/2018/06/Weekly-Recap-Post.png
800
800
Suzanne
https://thebookishlibra.com/wp-content/uploads/2018/06/trimmed-Copy-of-Bookish-Logo-copy.png
Suzanne
2019-11-17 08:25:50
2019-11-17 08:25:50
Weekly Recap #130: Week of 11/10 – 11/16