Top Ten Tuesday – Personality Traits I Love to See in Book Characters
Top Ten Tuesday was created by The Broke and the Bookish in June of 2010 and was moved to That Artsy Reader Girl in January 2018. It was born of a love of lists, a love of books, and a desire to bring bookish friends together.  Top Ten Tuesday has been one of my favorite memes ever since I started blogging, so huge thanks to Jana for taking over the hosting duties!
This week's TTT topic is Personality Traits I Love to See in Book Characters.  I struggled with this topic a bit, not because it's a difficult one, but because it reminds me so much of one we did a couple of months ago about book characters we would like to be besties with.  I really had to put my thinking cap on to make sure this post didn't just read as a carbon copy of that one since the traits I love to see in characters are, for the most part, the same traits I want to see in my besties.
* * * * *
Personality Traits I Love to See in Book Characters
1. Tenacity – 
I always admire people who are determined and just never give up, no matter badly the odds may be stacked against them.  A character like this will always draw me into a book and have me cheering them on.  The protagonist, Tierney James, in Kim Liggett's new novel, The Grace Year, is such a character. Her resourcefulness and her will to survive just impressed me so much.
* * * * *
2. Independence – 
I love a character who can make it on their own.  They don't need to rely on anyone else to carry them.  They take control of their own destiny and take responsibility for themselves in every way.  My favorite lone wolf, Arya Stark, from the A Song of Ice and Fire series immediately comes to mind.  I can't think of many other characters who are more independent than she is.
* * * * *
3.  Nurturing – 
As much as I adore those lone wolf characters who don't need anyone else, I also have a soft spot for those characters who take it upon themselves to nurture those around them. Molly Weasley from the Harry Potter series comes to mind.  I always adored how she treated Harry like he was one of her own sons, knitting him holiday sweaters and sending him care packages.  She's one of those characters who just makes me smile every time she pops up in a scene.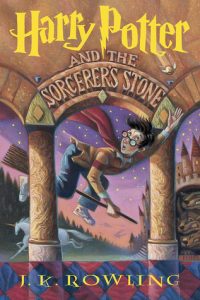 * * * * *
4. Intelligent – 
I hope this doesn't make me sound snobbish, but I'm not a fan of dumb characters.  I prefer to read about characters who shows signs of intelligence, whether it's book smarts or street smarts.  And not those who are completely arrogant about how smart they are, but just those who use their brains to problem solve and advance the storyline.  To borrow from Harry Potter again, Hermione Granger comes to mind.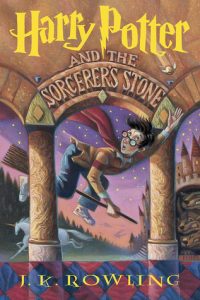 * * * * *
5. Sarcastic – 
I live for snark and sarcasm in my fictional characters.  The more capable they are of trading verbal barbs with a sparring partner, the more I love them.  Beatrice and Benedict from Shakespeare's Much Ado About Nothing are aces in my book when it comes to sarcasm and witty banter.
* * * * *
6. Selfless – 
I also have a major soft spot for characters who are willing to give of themselves and make sacrifices in order to give others a chance.  Cilksa, the protagonist from Cilka's Journey, comes to mind here.  When she secures a somewhat cushy position at the hospital in the prison where she is serving time, she risks getting into serious trouble sneaking supplies and extra food back to her cell block mates to compensate for how little they're given compared to her.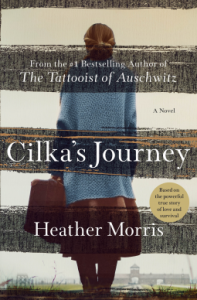 * * * * *
7. Badass/Fierce – 
Oh yes, I do love a fierce badass of a character.  I think assassin Celaena Sardothien from the Throne of Glass series fits the bill pretty well on that one.
8. Introverted/Socially Awkward – 
These characters are the ones who are nearest and dearest to my heart because they're basically me, lol.  Charlotte Gorman, Harry Potter fan extraordinaire and the protagonist of The Accidental Beauty Queen, immediately comes to mind.  This character is so adorably awkward and I just loved everything about her.
9. Sense of Humor – 
I love a character who can make me laugh.  Monty from The Gentleman's Guide to Vice and Virtue stands out in this respect. I always love how he manages to find something funny to say, no matter how serious of a situation he finds himself in.  He doesn't look on the bright side; instead, he looks on the funny side.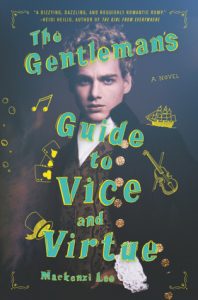 10. Loyal – 
I have a soft spot for those characters who remain loyal to those they care about.  I find characters like this just so honorable.  Brienne of Tarth from the A Song of Ice and Fire series is who I think of when I think of loyalty. She's the ultimate oathkeeper.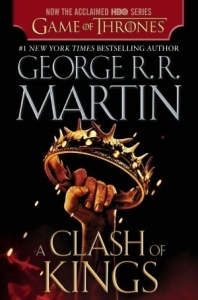 Question:  What are some of your favorite personality traits in book characters? Do we share any favorites?
https://thebookishlibra.com/wp-content/uploads/2018/01/TTT-Big2.png
203
500
Suzanne
https://thebookishlibra.com/wp-content/uploads/2018/06/trimmed-Copy-of-Bookish-Logo-copy.png
Suzanne
2019-10-08 05:35:05
2019-10-07 20:48:56
Top Ten Tuesday – Personality Traits I Love to See in Book Characters