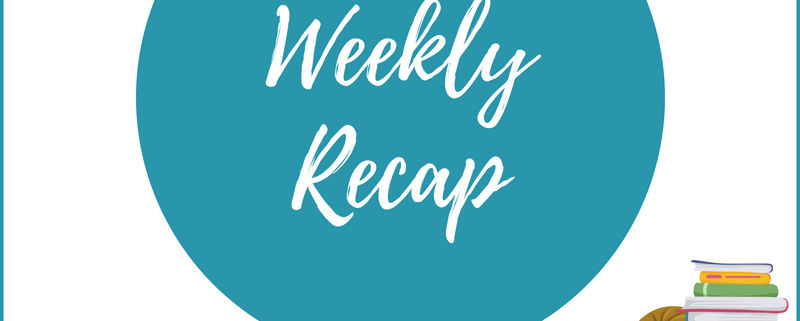 Weekly Recap #101: Week of 4/21 – 4/27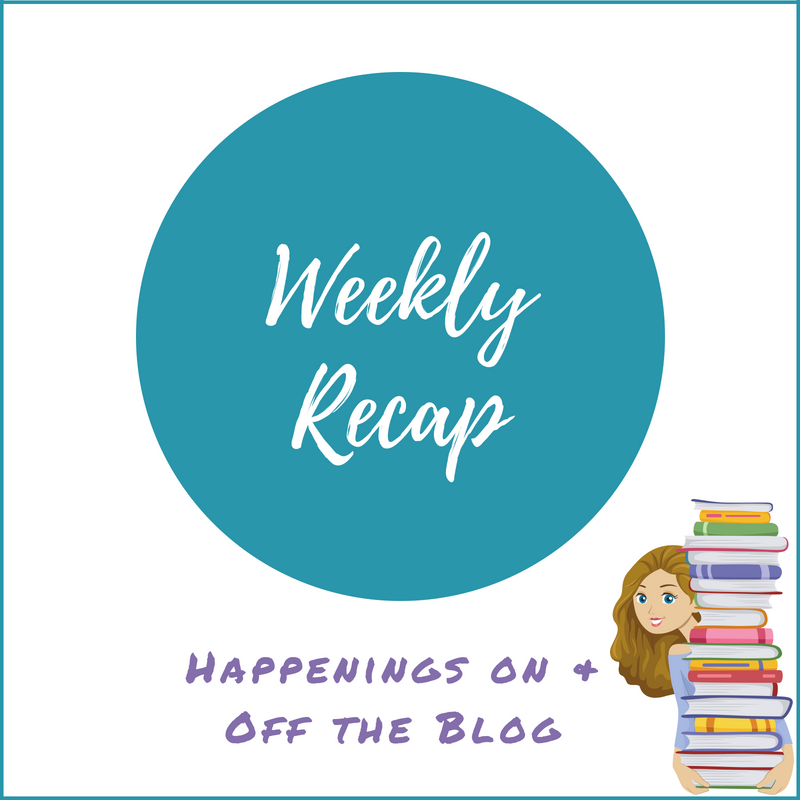 It's time for another weekly recap post of all things happening on and off the blog. This week I'll be linking to the Sunday Post, which is hosted by Caffeinated Book Reviewer and to Stacking the Shelves, which is hosted by Tynga's Reviews.
I woke up at 7 this morning so that I could write this post and a couple of reviews in peace and quiet.  I tiptoed downstairs as quietly as I could, sat down to write, and within 30 seconds, everyone else in the house was awake and hasn't stopped talking and banging around since.  Annoying, much? LOL!
In spite of my annoyance this morning, this has actually been a pretty relaxing week for me.  It was spring break at my son's school so there were no after school activities or soccer games to deal with.  Most people at work took vacation this week so it was super quiet for those of us who didn't.  I was able to get a fair amount of reading done and got mostly caught up on the blog hopping I was so far behind on.  Middlegame actually ate up most of my reading time this week.  It was my first Seanan McGuire read and I unfortunately didn't love it as much as I had hoped I would so it was a chore to get through all 528 pages.  I'll have a review up sometime soon to share my thoughts.
What else?  I have not seen Endgame yet and have been trying to avoid spoilers.  So far I've been successful and hope to see the film next weekend.  I really did want to see it this weekend but the only tickets available were for the front row and I just can't watch a movie that close to the screen.  Silly me hadn't realized people would start buying them so far in advance, lol.  Tickets for next weekend haven't been released yet so I'm hoping I'll get decent seats then.
And of course you know I'm going to mention Game of Thrones.  I loved the second episode of this season so much. I think it's one of my all-time favorites.  No spoilers but a couple of scenes made me cry, and I'm sitting here on this Sunday morning just wishing the hours away until 9pm so I can watch episode 3.  I have a feeling I'll be crying again but for completely different reasons, lol.
Well, that's it for me.  Have a great week, everyone!
WHAT I POSTED LAST WEEK
WHAT I'M READING THIS WEEK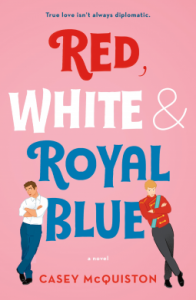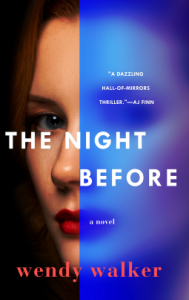 UPCOMING REVIEWS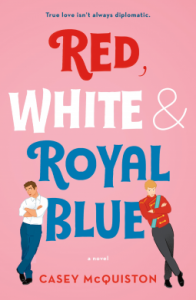 STACKING THE SHELVES
TOTALLY RANDOM
https://thebookishlibra.com/wp-content/uploads/2018/06/Weekly-Recap-Post.png
800
800
Suzanne
https://thebookishlibra.com/wp-content/uploads/2018/06/trimmed-Copy-of-Bookish-Logo-copy.png
Suzanne
2019-04-28 08:52:51
2019-04-28 08:52:51
Weekly Recap #101: Week of 4/21 – 4/27