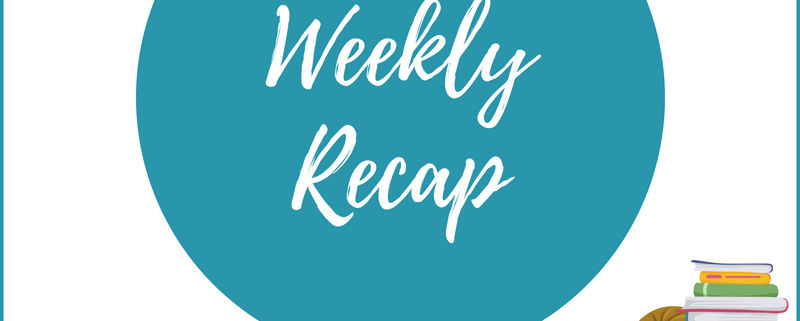 Weekly Recap #146: Week of 3/8 – 3/14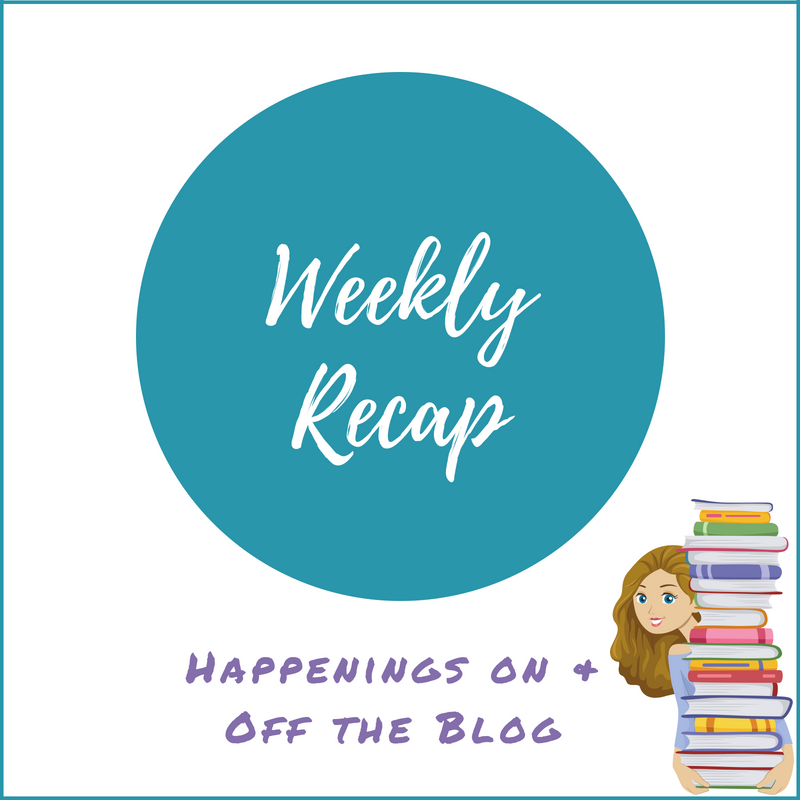 It's time for another weekly recap post of all things happening on and off the blog. This week I'll be linking to the Sunday Post, which is hosted by Caffeinated Book Reviewer.
I don't really have much to report this week.  Everything is kind of a blur because of the coronavirus and all of the news surrounding it.  We do have one confirmed case in my county but so far it doesn't seem to have spread beyond that one.  Our state's governor has declared a state of emergency and closed schools for at least the next two weeks and all of my son's soccer activities have been cancelled accordingly.   The biggest surprise for me though has been how hard it is to buy groceries.  I'm not talking hand sanitizer, toilet paper, etc.  I'm talking soup, cereal, oatmeal, pizzas, etc.  It now takes trips to three or four different stores just to buy basic food items.  My husband and I went shopping yesterday and where shelves weren't bare, they had signs posted limiting how many of certain items you were allowed to purchase.  We got what we could and now we're all hunkering down aside from going to work.  As of right now, neither my company nor my husband's has come up with a plan for teleworking. I'm very curious to see if that changes.  We aren't worried for ourselves, but we do worry about our elderly and more vulnerable family members, friends, and neighbors.
As an intovert, I'm totally cool with hunkering down, but my extroverted son is not at all excited by any of this, lol.
I am continuing to get plenty of reading done and will be sharing reviews for several of my March ARCs this week.  I'm also starting on my April ARCs so I'm feeling good about my progress there and with my backlist reading.  I finished Leigh Bardugo's Ninth House this week and just started Justin A. Reynolds' Opposite of Always this morning.  I only read 35 backlist books all last years, so the fact that I'm already reading my 18th and it's only mid March makes me feel pretty good about my goal of reading more of the books I already own.  That's not to say I haven't purchased more books though.  All of Marie Lu's books being on sale for $1.99 each was too irresistible to pass up on since I haven't read her Legend or Young Elites series.
Oh well, I think that's pretty much it for me.  Have a great week and stay safe, everyone!
WHAT I POSTED LAST WEEK
WHAT I'M READING THIS WEEK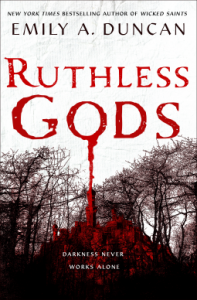 UPCOMING REVIEWS
 STACKING THE SHELVES
TOTALLY RANDOM
https://thebookishlibra.com/wp-content/uploads/2018/06/Weekly-Recap-Post.png
800
800
Suzanne
https://thebookishlibra.com/wp-content/uploads/2018/06/trimmed-Copy-of-Bookish-Logo-copy.png
Suzanne
2020-03-15 09:19:04
2020-03-15 09:19:04
Weekly Recap #146: Week of 3/8 – 3/14