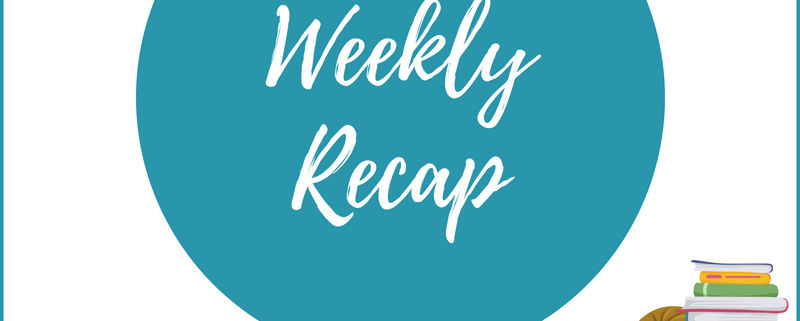 Weekly Recap #92: Week of 2/17 – 2/23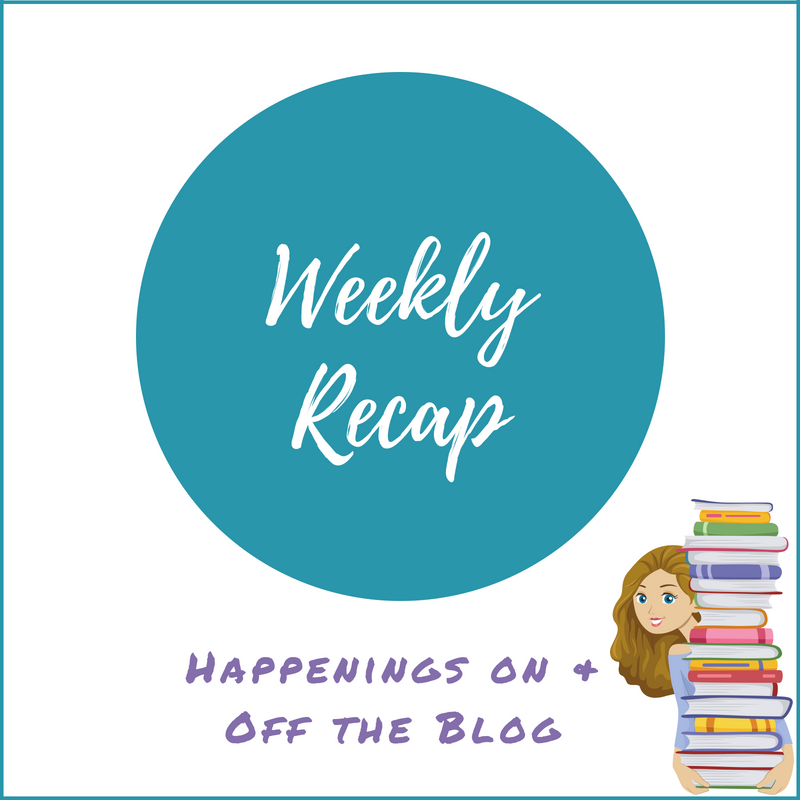 It's time for another weekly recap post of all things happening on and off the blog. This week I'll be linking to the Sunday Post, which is hosted by Caffeinated Book Reviewer and to Stacking the Shelves, which is hosted by Tynga's Reviews.
As I type up this week's update post, I'm sitting here staring out my window, wondering yet again if the rain will ever end.  My front and back yard look like lakes, as if we've simply run out of places for the water to go.  The ground here is so saturated that during a small snow and ice storm that hit the area last week, my son missed two days of school, one for the actual weather and then one because trees came down all over the county, taking down power lines with them.  The outages were widespread enough that several schools in the county had no electricity, thus the bonus day off.  Something seriously needs to give on the weather front.
I don't have much else to report this week.  My son's soccer coach has added a speed and agility class to our already packed training schedule, so now we have soccer from 4-7pm on Wednesdays.  Thankfully he only wants him to attend this extra class for a few weeks because it is definitely a time killer that has us not getting home until nearly 8pm.  It will also probably mean minimal blogging that day just because there's still homework, etc. to contend with once we finally do get home.  My son is planning to try out for his middle school team in a few weeks so I'm really hoping that all of this extra training helps him to achieve his goal.
Speaking of blogging, as most know, I've been trying to cut back on how many ARCs I request and focus more on books I already own.  That said, I still have a pretty long listing of pending requests, some of which have been pending for months so I wasn't expecting to get them.  I got unexpected approvals for both Serious Moonlight by Jenn Bennett and Middlegame by Seanan McGuire, and am so excited to read both of them.  I'm so excited for the Bennett book that it took everything in me not to drop all of the other books I'm reading and dive into that one, lol.
I had some really great reads this week too.  Rayne & Delilah's Midnite Matinee was a lot of fun, and I also loved You Owe Me a Murder, which I breezed through in one day and which reminded me of the old Strangers on a Train movie.  It's definitely one of the better YA thrillers I've read.  I'll be reviewing both of these books this week, so stay tuned!
I think that's about it for me.  Have a great week, everyone!
WHAT I POSTED LAST WEEK
WHAT I'M READING THIS WEEK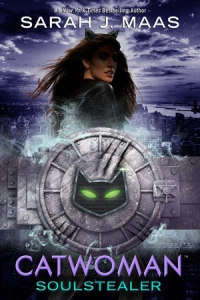 UPCOMING REVIEWS
 STACKING THE SHELVES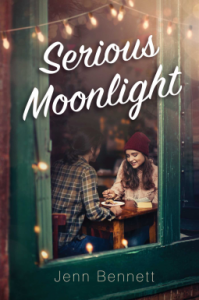 TOTALLY RANDOM
https://thebookishlibra.com/wp-content/uploads/2018/06/Weekly-Recap-Post.png
800
800
Suzanne
https://thebookishlibra.com/wp-content/uploads/2018/06/trimmed-Copy-of-Bookish-Logo-copy.png
Suzanne
2019-02-24 07:45:48
2019-02-24 10:14:50
Weekly Recap #92: Week of 2/17 – 2/23