Weekly Recap #42: Week of 2/25 – 3/3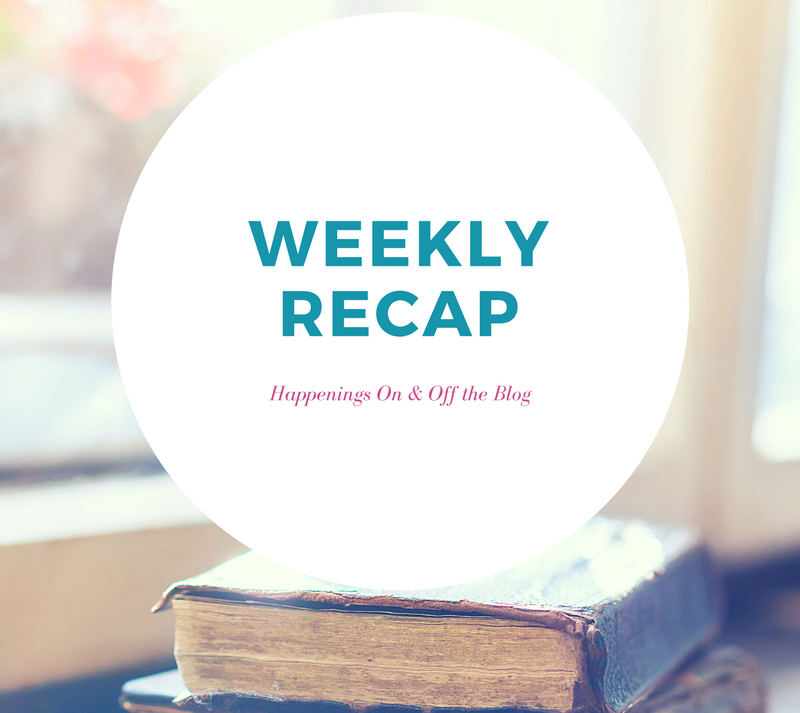 It's time for another weekly recap post of all things happening on and off the blog. This week I'll be linking to the Sunday Post, which is hosted by Caffeinated Book Reviewer and to Stacking the Shelves, which is hosted by Tynga's Reviews.
So the big excitement this week was the "Bombogenesis" wind storm that struck the East Coast Thursday in the overnight hours.  My week had been so nice and peaceful up until that point and then all heck broke loose.  As soon as that wind started howling, all hope of sleep was lost because I was so worried trees were going to come down on the house.  Almost as soon as the winds started, we received an automated phone message from the local school system saying that the schools would be closed on Friday because the National Weather Service was predicting hurricane force wind gusts.  Based on what I was hearing outside, I was completely fine with that decision even though it came it at nearly midnight, lol.  Thankfully though, aside from the lost sleep on Thursday and Friday nights, the only other damage we had were tons of limbs strewn across the yard.  We were very fortunate.  Many other areas around us didn't fare as well with lots of downed trees and power lines.  The wind has finally slowed down but there are still a few thousand people without power in my city.
Needless to say, I didn't go out much the latter part of the week or over the weekend, so I got tons of reading done.  I finished The Family Next Door and Little and Lion, both of which were fabulous, and I got a nice start on The Cruel Prince, which I'm also really enjoying so far.
I also finished Tarnished City by Vic James yesterday and probably won't be writing a full review for it on the blog.  I'm pleased to have gotten it off my TBR as part of the March Take Control of Your TBR Challenge, but aside from feeling that sense of accomplishment, the book itself fell flat for me.  I was able to finish it but I didn't feel like much of anything happened and I was much less invested in the characters this time around.  I'm sorry to say that I don't think I care enough about them to continue on with the third book and see how it all ends.
Not too much else happened. That or else I've forgotten it because of the excitement of the storm.  I did finish the first season of Big Little LIes on HBO and am looking forward to seeing what they do with the second season.  I'm now looking for new shows to watch, so if anyone has any suggestions for shows either on basic cable, HBO, or Netflix, I'm all ears. 🙂
I think that's it for me for now.  I hope everyone has a wonderful week!
WHAT I POSTED LAST WEEK
WHAT I'M READING THIS WEEK
UPCOMING REVIEWS
 STACKING THE SHELVES
TOTALLY RANDOM
https://thebookishlibra.com/wp-content/uploads/2018/01/new-weekly-recap-design.png
713
800
Suzanne
https://thebookishlibra.com/wp-content/uploads/2018/06/trimmed-Copy-of-Bookish-Logo-copy.png
Suzanne
2018-03-04 05:45:20
2018-03-03 22:39:29
Weekly Recap #42: Week of 2/25 – 3/3