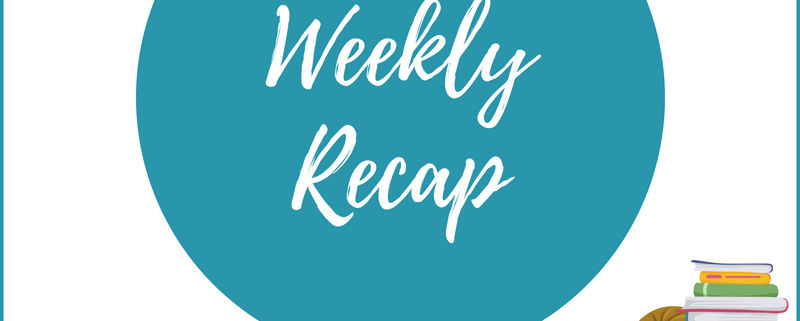 Weekly Recap #123: Week of 9/22 – 9/28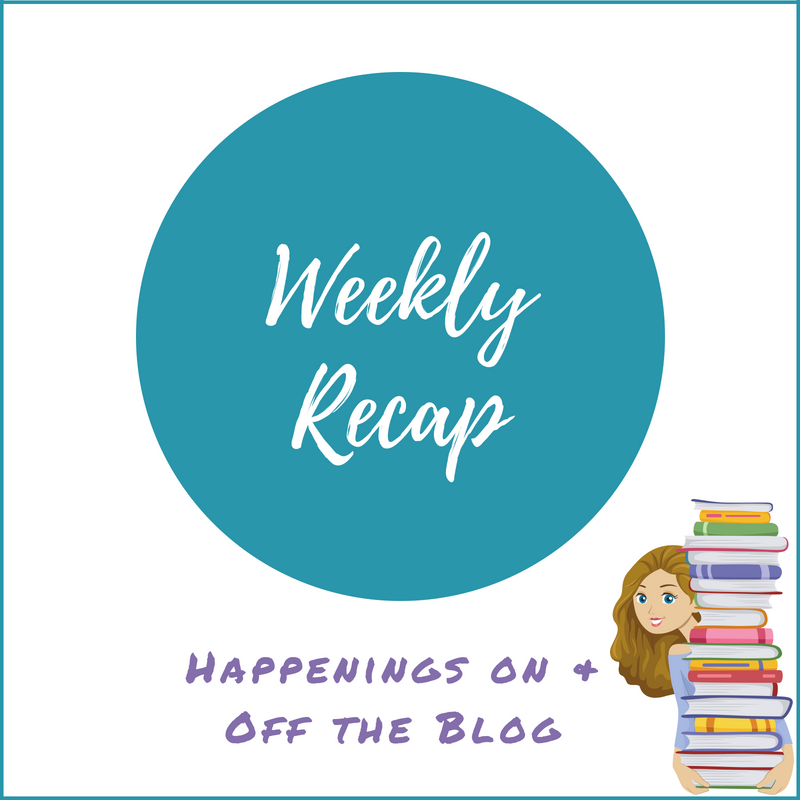 It's time for another weekly recap post of all things happening on and off the blog. This week I'll be linking to the Sunday Post, which is hosted by Caffeinated Book Reviewer and to Stacking the Shelves, which is hosted by Tynga's Reviews.
All in all, not much happened this week.  The only thing that really stands out to me is that we're in the middle of major renovations at work and have been switched to an open floor plan.  They took down a bunch of offices and replaced them with cubicles with frosted glass partitions.  I can't really say that I'm a big fan of this so far either.  The partitions are short so I can see everyone else in my work area as well as everyone else who walks up and down the hallways.  It's loud, distracting, and there's no privacy at all.  The cubicles are also much smaller than what we had so there's less workspace overall.  I don't know if it's an introvert thing or what but I found myself just mentally exhausted by the time I got home from work each day and craving alone time.
Aside from the work drama, soccer dominated the week.  We had our last three games of the regular season and playoffs will start this upcoming week.  We went 3-5 during the regular season, lost our final game 1-10, and I don't think any of the kids are excited about the playoffs.  Our coach was the sister of one of the players and she constantly cancelled practice and didn't even show up for two of our games and her mother had to coach in her place.  We've decided that we're not doing this Parks and Rec soccer anymore and so I'm now researching travel teams, etc. to see what other options are out there.  The other options are way more expensive but we need real coaches and real training.
On a brighter note, the weather has been lovely. I should have been inside blog hopping all day yesterday but instead sat outside getting caught up on my reading.  I've finished all but one of my October 1 ARCs. I had been putting off reading Cursed because I saw so many mixed reviews for it, but I'm starting that today.  I also dove into my backlist again and finally started reading The Wrath and the Dawn, which I love. I can't believe I left it sitting on my TBR for three years, lol.
Anyway, I think that's pretty much it for me.  Have a great week, everyone!
WHAT I POSTED LAST WEEK
WHAT I'M READING THIS WEEK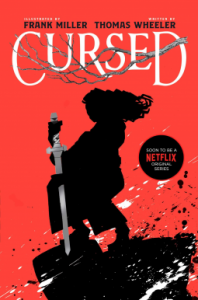 UPCOMING REVIEWS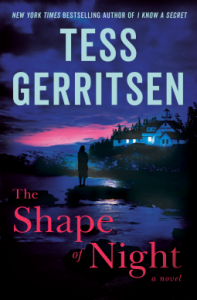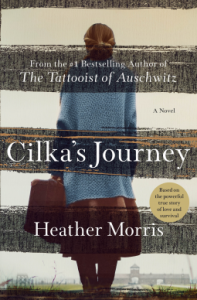 STACKING THE SHELVES
TOTALLY RANDOM
https://thebookishlibra.com/wp-content/uploads/2018/06/Weekly-Recap-Post.png
800
800
Suzanne
https://thebookishlibra.com/wp-content/uploads/2018/06/trimmed-Copy-of-Bookish-Logo-copy.png
Suzanne
2019-09-29 08:06:12
2019-09-29 08:06:12
Weekly Recap #123: Week of 9/22 – 9/28