Weekly Recap #21: Week of 10/1-10/7
It's time for another weekly recap post of all things happening on and off the blog. This week I'll be linking to the Sunday Post, which is hosted by Caffeinated Book Reviewer and to Stacking the Shelves, which is hosted by Tynga's Reviews.
This past week was one of those weeks where I felt like I was just constantly distracted and trying to go in about 10 different directions at the same time.  Upcoming work deadlines have had me bringing work home several nights this week and then trying to fit that in around my son's soccer games and homework. Thankfully my work deadlines are fast approaching (10/16) and then that stress will be behind me.  Soccer has been going well. We just finished the regular season with a 6-1-1 record and will have our first playoff game in a week.  My son hasn't scored anymore goals, but he is still having an outstanding season. I'm really proud of him, especially since he wasn't even sure he wanted to keep playing this season.
Another big distraction has been starting to plan my November trip to NYC.  Since I've already done most of the obvious touristy things on previous trips, I've been doing a lot of research trying to come up with some new things to do and places to go.  We're thinking of touring Harlem this time if we can find a tour that we like the sound of.
Netflix was calling my name a lot this week as well. I had a few of those evenings where I just needed something mindless to do so I vegged out and binge watched the rest of Shameless, season 3 of Fuller House, and then watched the Jane Fonda/Robert Redford movie Our Souls at Night.  Man, those two still have the best onscreen chemistry!
Needless to say, I got a little behind on my blog commenting.  I meant to get all caught up today but then spent most of the day reading and napping instead, haha.  I hope to be caught up before the end of the day tomorrow though.  I also have a few reviews that I need to get written because while I was hibernating and reading, I finished Crooked Kingdom as well as the cozy mystery Murder Over Mochas.  I also started Emery Lord's The Names They Gave Us and Hillary's new book.  I think Hillary's book is going to take me a while to get through, just because of all of the emotions that it stirs up, but so far, I'm finding it to be an interesting read.  Very raw and honest.
Anyway, I think that's it for me.  Have a great week, everyone!
WHAT I POSTED LAST WEEK
WHAT I'M READING THIS WEEK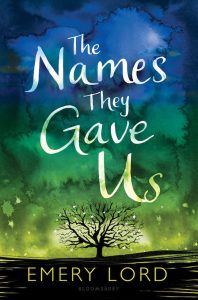 UPCOMING REVIEWS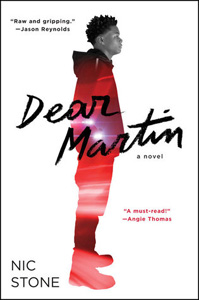 STACKING THE SHELVES
TOTALLY RANDOM
https://thebookishlibra.com/wp-content/uploads/2017/05/weekly-recap.jpg
1200
800
Suzanne
https://thebookishlibra.com/wp-content/uploads/2018/06/trimmed-Copy-of-Bookish-Logo-copy.png
Suzanne
2017-10-08 06:30:36
2017-10-07 22:35:26
Weekly Recap #21: Week of 10/1-10/7