Weekly Recap #90: Week of 2/3 – 2/9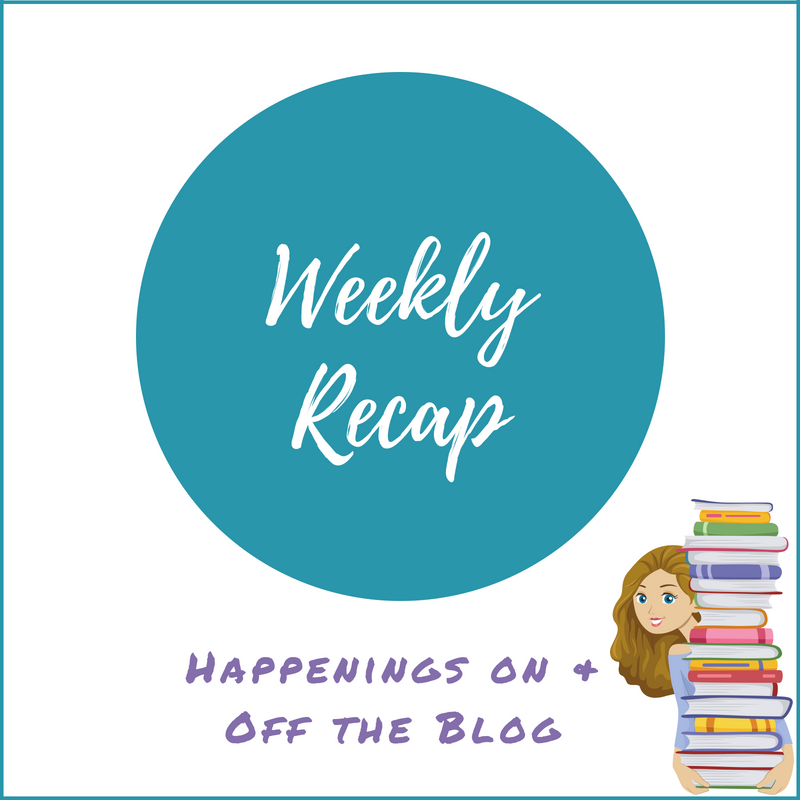 It's time for another weekly recap post of all things happening on and off the blog. This week I'll be linking to the Sunday Post, which is hosted by Caffeinated Book Reviewer and to Stacking the Shelves, which is hosted by Tynga's Reviews.
After our Arctic blast a couple of weeks ago, we were finally treated to some lovely 60-70 degree weather this past week.  I knew with all of the yoyo-like temperatures we've had lately that eventually I'd end up sick.  This week unfortunately ended up being the week, and not only did I get sick, but my husband did as well.   I got sick first, catching what was either the flu or the worst cold I've ever had from a coworker I was training last week.  We probably should have cancelled the training but were just desperate to get it in before busy season is in full swing.  I thought I had escaped the sickness but woke up Thursday morning sweating profusely, achy all over, and running a fever of 102.3.  I ended up calling in sick Thursday and Friday because I felt so badly, but thankfully am feeling much better today aside from a nagging cough and some congestion.  Unfortunately though, as soon as I started to feel better, my husband came down with it. He's not even convinced he got it from me because apparently almost everyone at his work has been sick lately too.  My son has been lucky so far, so I'm really hoping that luck holds so he doesn't miss school.
I saw this photo on the Facebook page of the local NBC station and had to laugh because it's so true, especially this year.
Not too much else went on this week.  Since I didn't feel well enough to do much else, I did get a ton of reading done. I only have one more February ARC left to read so I'm excited about that and plan to get back to my backlist reading as soon as that one is read.  I also, as of right now anyway, only have 5 ARCs for March so I think that's going to be a big backlist month for me.  I guess it probably sounds weird to be excited about not having many ARCs, but I am just so eager to meet my goal of reading more books that are sitting on my shelves that I'm thrilled when there's any window of opportunity to do that without worrying about not meeting ARC deadlines.
When I wasn't reading this week, I was continuing with my Gilmore Girls binge on Netflix and finishing up season 5 of Grace and Frankie.  Next up for me will be to finish the final season of Kimmy Schmidt and then to start The Chilling Adventures of Sabrina and see if it lives up to the hype.  I'm also hoping to watch Bohemian Rhapsody this week since it's coming out on Redbox.  I missed it when it was at the theater but keep hearing good things about it so now I'm very curious.
I think that's about it for me.  Have a great week, everyone!
WHAT I POSTED LAST WEEK
WHAT I'M READING THIS WEEK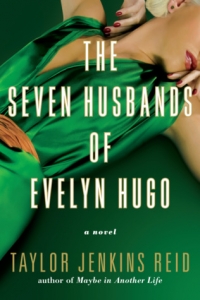 UPCOMING REVIEWS
 STACKING THE SHELVES
TOTALLY RANDOM
https://thebookishlibra.com/wp-content/uploads/2018/06/Weekly-Recap-Post.png
800
800
Suzanne
https://thebookishlibra.com/wp-content/uploads/2018/06/trimmed-Copy-of-Bookish-Logo-copy.png
Suzanne
2019-02-10 07:00:16
2019-02-10 07:09:34
Weekly Recap #90: Week of 2/3 – 2/9