Weekly Recap #77: Week of 11/4 -11/10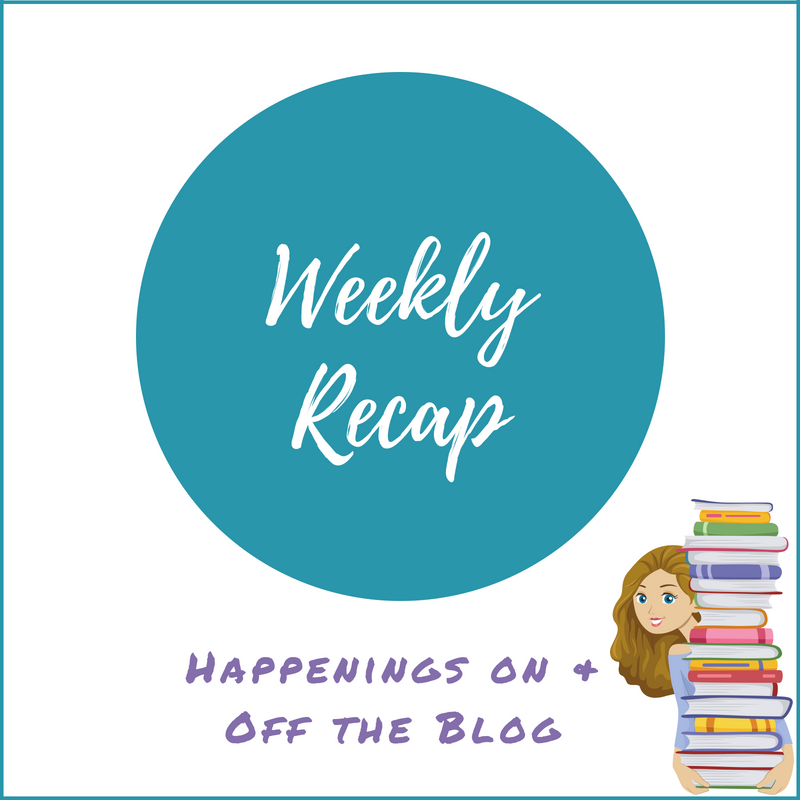 It's time for another weekly recap post of all things happening on and off the blog. This week I'll be linking to the Sunday Post, which is hosted by Caffeinated Book Reviewer and to Stacking the Shelves, which is hosted by Tynga's Reviews.
I'm sitting here staring at this space, trying to think of something to write. Yes, it has been one of those weeks.  Busy enough that it's a blur but nothing exciting enough happened for me to actually remember it, lol.  I'm still adjusting to the new soccer training routine too.  I did well the first week but was so tired by Wednesday night of this week that I fell asleep with the laptop open in the middle of blog hopping.  Staying up late Tuesday night to watch the election returns come in probably didn't help matters either, but hopefully I'll get back on track this coming week.  I did sleep late Saturday morning and went to bed early Saturday night, so I'm feeling refreshed and will be blog hopping a bit today to get caught back up.
This weekend also marks the start of the HoHoHo Readathon, which I'm excited to take part in for the second year.  I've set aside the tentative TBR list that I posted last week for now so that I could go ahead and get started my first HoHoHoRAT book this weekend. I started The Christmas Sisters by Sarah Morgan and am really enjoying it so far.
I actually mostly ignored the tentative TBR I posted last week anyway because I ended up reading two backlisted books instead so that I could complete my Beat the Backlist Challenge.  I finished Everything I Never Told You by Celeste Ng and Salt to the Sea by Ruth Sepetys.  They were both great reads and I'm excited because both had been on my TBR for at least two years. It always feels like such an accomplished to finally mark those older TBR additions as Read.
I think that's it for me.  I hope everyone has a great week!
WHAT I POSTED LAST WEEK
WHAT I'M READING THIS WEEK
 UPCOMING REVIEWS
 STACKING THE SHELVES
TOTALLY RANDOM
https://thebookishlibra.com/wp-content/uploads/2018/06/Weekly-Recap-Post.png
800
800
Suzanne
https://thebookishlibra.com/wp-content/uploads/2018/06/trimmed-Copy-of-Bookish-Logo-copy.png
Suzanne
2018-11-11 08:43:39
2018-11-11 08:43:39
Weekly Recap #77: Week of 11/4 -11/10