Weekly Recap #55: Week of 5/27 – 6/2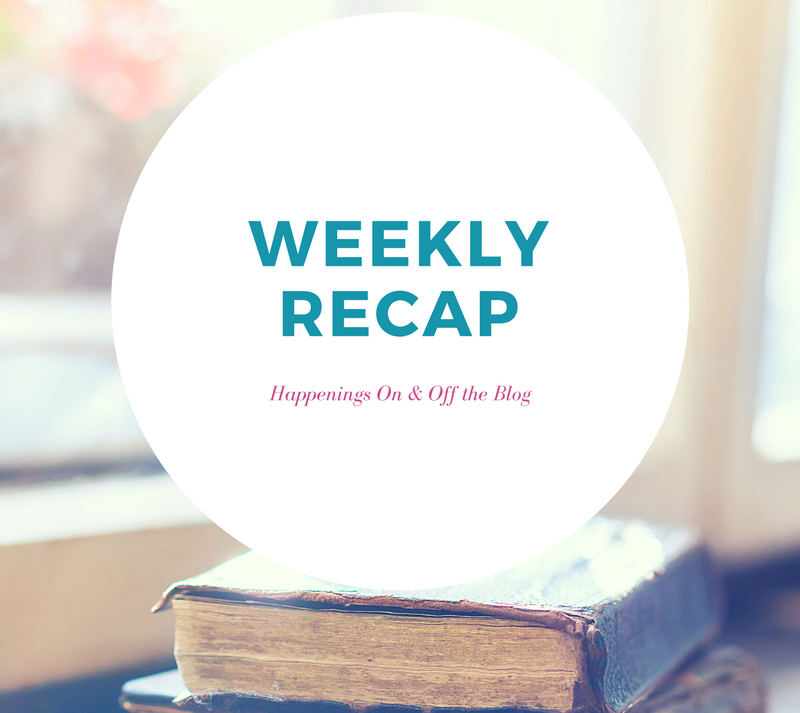 It's time for another weekly recap post of all things happening on and off the blog. This week I'll be linking to the Sunday Post, which is hosted by Caffeinated Book Reviewer and to Stacking the Shelves, which is hosted by Tynga's Reviews.
It has been another pretty quiet week here.  My son has less than two weeks of school left so we've spent much of our time in the afternoons and evenings reviewing to make sure he's ready for his end-of-year tests.  The school district seems to have gone standardized test crazy this year though because I swear he's already taken at least 30 of these tests throughout the year. Feels like more test taking was going on than actual teaching, which frustrates me as a parent.  How is my kid supposed to learn anything if every couple of weeks he has to stop and take a "district assessment" test.  Ugh, anyway, I'll shut up about that now before my blood pressure goes up, lol.
Is anyone in a weather pattern where it's hot, sunny, and near 100% humidity every day of the week but then once the weekend gets here, the skies open up and it pours rain both days.  Yeah, that's what we've had for the third week in a row.  I know I wanted it to warm up, but the endless rain was not part of my wish.  It has been good for my reading but not so great for all of my other weekend plans.  Really hoping there's a change soon because I just want to be able to sit on my deck with a book and a glass of wine.  We're supposed to take my son to see SOLO today and I just don't even want to go out in this mess.
Hmmm, what else?  Oh! After three weeks of putting it on my 'What I'm Reading' list, I finally did start Furyborn yesterday.  I'm not too far in yet, but it's pretty interesting so far.  I also checked the audiobook for A Man Called Ove out of the library yesterday.  I also own a copy of the book but I have a two-hour commute tomorrow for a training class for work so decided I'd try an audiobook in the car.  I started it last night before bed and wow, that man is so crotchety.  The image I was getting in my head as I was listening was of Sheldon Cooper from The Big Bang Theory if he was an old man, lol.  Anyway, it's good so far too so hopefully that means I'm in for a good reading week.  Yesterday I finished The Death of Mrs. Westaway, which was my first Ruth Ware read.  I should have my review for that up tomorrow.
Lastly, I do have a giveaway running on the site as part of a blog tour I participated in.  If you're in the U.S. and are interested in receiving an ARC of the super creepy Baby Teeth, I have 3 to give away so be sure to enter HERE.  Apologies to all of my non-U.S. visitors but the publisher shipped the ARCs directly to me and, after pricing the shipping from here to various countries, I determined that I just can't afford to ship them internationally as much as I wish I could 🙁
I think that's it for me. I hope everyone else has a great week! 🙂
WHAT I POSTED LAST WEEK
WHAT I'M READING THIS WEEK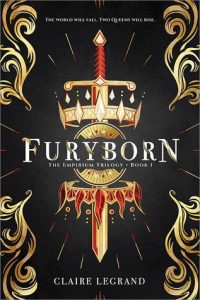 UPCOMING REVIEWS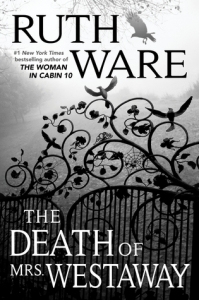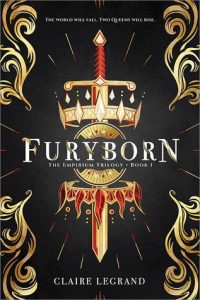 STACKING THE SHELVES
NONE AGAIN THIS WEEK!  WHAT IS HAPPENING WITH ME?!
TOTALLY RANDOM
https://thebookishlibra.com/wp-content/uploads/2018/01/new-weekly-recap-design.png
713
800
Suzanne
https://thebookishlibra.com/wp-content/uploads/2018/06/trimmed-Copy-of-Bookish-Logo-copy.png
Suzanne
2018-06-03 08:29:51
2018-06-03 08:35:13
Weekly Recap #55: Week of 5/27 – 6/2