Weekly Recap #66: Week of 8/12 – 8/18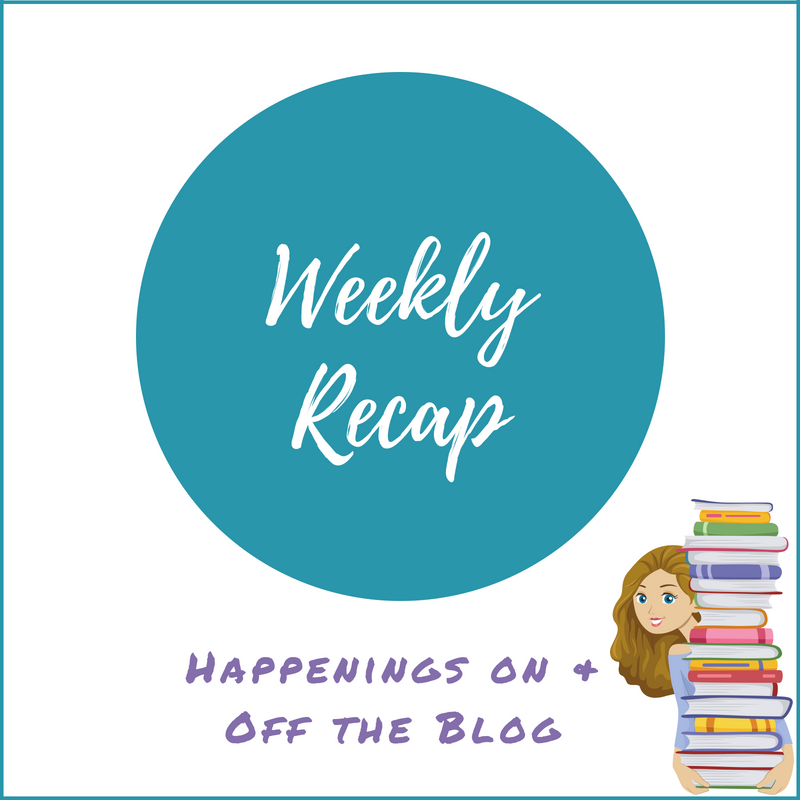 It's time for another weekly recap post of all things happening on and off the blog. This week I'll be linking to the Sunday Post, which is hosted by Caffeinated Book Reviewer and to Stacking the Shelves, which is hosted by Tynga's Reviews.
This week was all about my son's first week of middle school.  I'm happy to report that he's off to a great start, no drama at all aside from trying to get his sleep pattern back on track for those early morning wakeups.  He's not quite there yet, but hopefully another week and he'll be back into the swing of things.
Although he didn't have any drama, I sure did!  My desktop computer decided that this week would a great time to randomly kick the bucket.  It got stuck in some weird 'Automatic Repair' loop and I couldn't get it to boot up at all.  I took it to Geek Squad and several days later, they were able to fix it.  And by fix it, I mean wipe the hard drive and reinstall the entire operating system.  Thankfully they were able to backup all of my files, but I lost all of my software and spent most of the week trying to find where I had stored all of that so I could get everything reinstalled.  One thing I learned throughout this experience is that my old eyes and fat fingers are very dependent on a large keyboard and a huge monitor.  I was glad that I had a laptop I could switch over to while waiting for my desktop to be fixed so that I didn't fall too behind on all of my blogging, etc., but OMG, it took me so much longer to do everything!  I felt like I had never used a computer before, lol.
Aside from my computer woes, not too much else happened.  My son and I are going to see Ant Man and the Wasp today so hopefully that will be a fun time.  🙂
Oh well, I think that's it for me. I hope everyone else has a great week!
WHAT I POSTED LAST WEEK
WHAT I'M READING THIS WEEK
 UPCOMING REVIEWS
 STACKING THE SHELVES
TOTALLY RANDOM
https://thebookishlibra.com/wp-content/uploads/2018/06/Weekly-Recap-Post.png
800
800
Suzanne
https://thebookishlibra.com/wp-content/uploads/2018/06/trimmed-Copy-of-Bookish-Logo-copy.png
Suzanne
2018-08-19 08:37:24
2018-08-19 08:37:24
Weekly Recap #66: Week of 8/12 – 8/18