Weekly Recap #26: Week of 11/5-11/11
It's time for another weekly recap post of all things happening on and off the blog. This week I'll be linking to the Sunday Post, which is hosted by Caffeinated Book Reviewer and to Stacking the Shelves, which is hosted by Tynga's Reviews.
This week has been kind of a blur for me. I'm sitting here trying to write about it and am drawing a blank as to what I even did, lol.  I've been busy finalizing plans for my trip to New York City.  I'm heading that way this Friday morning so if you don't see me around and I'm not commenting on your blogs, that's why!  I'm going to try to some of my commenting and visiting while I'm on the train, but I'm sure I'll be offline for a few days once I actually get to the city.  Some of my plans are still up in the air but I know that I'll be touring Harlem on Saturday and am really looking forward to that. I've been to NYC many times over the years, but Harlem is one area I've never made it to before.  Aside from that, I'm sure we'll be seeing a couple of shows.  We usually wait and decide which ones once we get there and see what the discount TKTS booth has available since we're usually able to score pretty good seats at a great price that way.
Aside from planning my trip, I was glued to my TV the first couple of nights of the week, waiting to see how our elections in Virginia turned out.  It was a wild and stressful ride, but ultimately I was happy with the results and feel like some of my faith in the democratic process has been restored.
On the blog, I've been participating in my first HoHoHo Readathon, which has been fun.  I don't usually read a lot of holiday-themed books, so it has been a refreshing change of pace for me.  So far I've read two books, Winter Street and Winter Stroll by Elin Hilderbrand, and am starting my third book, Mr. Dickens and His Carol, today.  I don't know how many books I'll get read this week since I have a ton of errands, etc. to do to finish getting ready for my trip, but we'll see how it goes.  Once I finish my HoHoHo reads, my plan is to start The Girl in the Tower and hopefully get that read on the train.  I'm also hoping to get some posts scheduled so that my blog isn't completely dead while I'm away, but we'll see…I'm not a great planner so if I'm quiet, just know I'll be back soon, lol.
Anyway, I think that's it for me.  Have a great week, everyone!  I'm sure I'll be playing catch for a few days after I get back, so thanks in advance for your patience!
WHAT I POSTED LAST WEEK
WHAT I'M READING THIS WEEK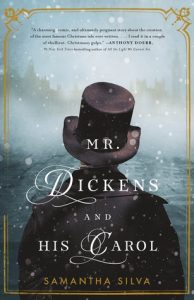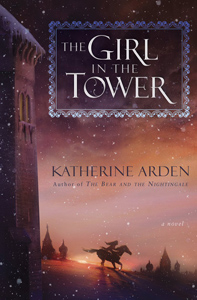 UPCOMING REVIEWS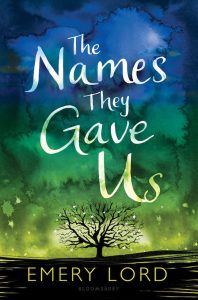 STACKING THE SHELVES
TOTALLY RANDOM
https://thebookishlibra.com/wp-content/uploads/2017/05/weekly-recap.jpg
1200
800
Suzanne
https://thebookishlibra.com/wp-content/uploads/2018/06/trimmed-Copy-of-Bookish-Logo-copy.png
Suzanne
2017-11-12 10:58:57
2017-11-12 10:58:57
Weekly Recap #26: Week of 11/5-11/11