Weekly Recap #28: Week of 11/19-11/25
It's time for another weekly recap post of all things happening on and off the blog. This week I'll be linking to the Sunday Post, which is hosted by Caffeinated Book Reviewer and to Stacking the Shelves, which is hosted by Tynga's Reviews.
So, I'm back from my trip to New York and have spent the bulk of this week playing catch up while also preparing to host this year's Thanksgiving dinner.  The trip was fantastic! Since we go there so much and have done most of the traditional touristy activities, we decided to do a few different activities this time.  We toured the historic district of Harlem this time, which included seeing a lot of beautiful churches and brownstones, as well as the Apollo Theater, and learning a lot about the history of Harlem that I had never studied before.  Aside from touring Harlem, we also took in a comedy show in Chelsea at the Gotham Comedy Club.  It was hilarious and I'd highly recommend it no matter who the show headliner is.  The night we went, as funny as the headliner was, the two opening acts were even funnier. I don't think I stopped laughing the entire time we were there!
None of the Broadway shows I was interested in seeing had discounted tickets available, so we opted for an off-Broadway play instead.  It was a dark comedy called 'What We're Up Against' and starred Sklar Astin, Marg Helgenberger, and Damian Young and it focused on sexism in the workplace.  The play was fantastic and gave us a lot to think and talk about afterwards.  We also ate tons of New York Pizza and Cheesecake and had a great time just exploring the city in general.
One of my favorite places that we visited was The Strand bookstore.  Now, amazingly enough, I didn't actually buy any books, but I did buy some fun bookish souvenirs from there, including these cool bookish tote bags.
I have to confess that I have done pretty much no reading this entire week either.  I started reading The Girl in the Tower on the train ride home last weekend and while I'm really enjoying it so far, just got too busy with Thanksgiving planning to even pick up the book again.  Then once Thanksgiving was over, I spent the rest of my long weekend binge-watching Marvel: Agents of Shield.  I watched almost 3 full seasons from Thursday afternoon to this morning!  I should be ashamed of myself, but I regret nothing, haha!
Hopefully I'll get some books read this weekend or else The Bookish Libra may be a bit quiet next week!
Anyway, I think that's it for me.  I hope everyone who was celebrating this week had a wonderful Thanksgiving holiday!  Have a great week, everyone!
WHAT I POSTED LAST WEEK
WHAT I'M READING THIS WEEK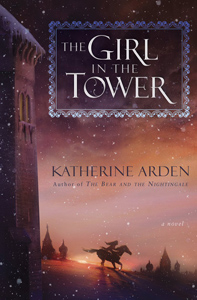 UPCOMING REVIEWS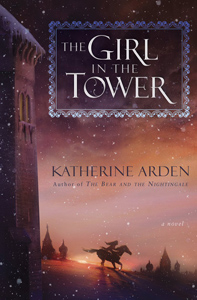 STACKING THE SHELVES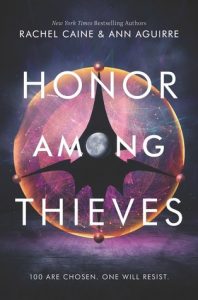 TOTALLY RANDOM
https://thebookishlibra.com/wp-content/uploads/2017/05/weekly-recap.jpg
1200
800
Suzanne
https://thebookishlibra.com/wp-content/uploads/2018/06/trimmed-Copy-of-Bookish-Logo-copy.png
Suzanne
2017-11-26 10:15:19
2017-11-26 10:15:19
Weekly Recap #28: Week of 11/19-11/25