Weekly Recap #25: Week of 10/29-11/4
It's time for another weekly recap post of all things happening on and off the blog. This week I'll be linking to the Sunday Post, which is hosted by Caffeinated Book Reviewer and to Stacking the Shelves, which is hosted by Tynga's Reviews.
I hope everyone who celebrated Halloween this week had a great time.  We had a lot of trick or treaters, although not as many as usual, I'm assuming because Halloween was on a school night this year.  I way overbought on candy, so have spent the rest of this past week trying to come up with ways to get rid of some of it so we don't eat it all ourselves, lol.
I don't know about you guys but I honestly cannot even believe it's November.  I've even seen Christmas decorations going up in several yards already.  Where has this year gone?  I'm looking at some of the goals I had made for myself for this year and now it's like 'Welp, guess they will now be goals for 2018!'
Politically speaking, we've got a big week coming up in my state.  Everyone around the country is watching our gubernatorial race to see who wins.  Because of the way the calendar falls, our election is always seen as a referendum on the sitting President.  I've gotten a little behind on my blog commenting/blog hopping because I've been so focused on the local polls and the news coverage every night when I get home from work.  I start watching, planning to only watch for a few minutes, and then the next thing I know, it's time for bed and I've accomplished nothing.
As far as reading goes, I still managed to have a pretty decent reading week, finishing up both Artemis and Starfish, and getting another 100 pages of Hillary's book read.  I also started Wonder Woman: Warbringer yesterday and am really enjoying that so far.  This week I'll be starting my HoHoHo Readaton reading list as well.  I've decided I'm going to start with Mr. Dickens and His Carol since I think that one is going to take me the longest.
Anyway, I think that's it for me.  Have a great week, everyone!
WHAT I POSTED LAST WEEK
WHAT I'M READING THIS WEEK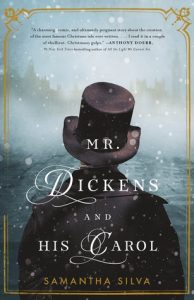 UPCOMING REVIEWS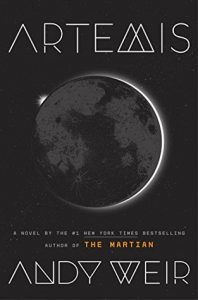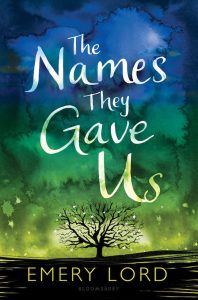 STACKING THE SHELVES
TOTALLY RANDOM
https://thebookishlibra.com/wp-content/uploads/2017/05/weekly-recap.jpg
1200
800
Suzanne
https://thebookishlibra.com/wp-content/uploads/2018/06/trimmed-Copy-of-Bookish-Logo-copy.png
Suzanne
2017-11-05 08:43:13
2017-11-05 21:53:53
Weekly Recap #25: Week of 10/29-11/4