Weekly Recap #24: Week of 10/22-10/28
It's time for another weekly recap post of all things happening on and off the blog. This week I'll be linking to the Sunday Post, which is hosted by Caffeinated Book Reviewer and to Stacking the Shelves, which is hosted by Tynga's Reviews.
Thanks to everyone who wished me a Happy Birthday last week.  I had a lovely day and as you'll see from my Stacking the Shelves this week, I did indeed score a lot of new reads as birthday gifts, not to mention a couple of gift cards so that I can purchase more once I work my way through these.  Aside from birthday activities, it was actually a very quiet week. I've been trying to get out every day and take a nice, long walk now that the cooler fall weather has arrived.  I've also been making my son go with me, and it's amazing how much more information I can get out of him about his school day when I have him completely away from all of his electronic distractions.
We did have a last minute dash a couple of days ago regarding Halloween costumes. For the past two months, my son has been telling me that he didn't want to dress up this year, that he would rather stay home and hand out candy.  "Are you sure?"  "Yes." "Are you absolutely sure?" "YES!"  All of the sudden on Thursday, he comes to me "I think I want to go trick or treating."  "Seriously?"  Thankfully we have a Spirit Halloween store in town and they still had a few costumes left in his size.  Otherwise I would have forced him to wear his soccer uniform and carry a soccer ball with him, lol.
As far as the blog goes, it was pretty much business as usual for me this week.  If you haven't entered my twitter follower celebration giveaway, make sure to do that. It ends tomorrow.  Also, if you're interested in reading Dear Martin, there's a blog tour giveaway on my review post so be sure to enter that as well.
I did get a lot of reading done, finishing One Perfect Lie, The Tethered Mage, and about half of Artemis this week, and I'm of course still plugging away on Hillary's book. I'm about 350 pages into that and still wishing she had been elected President with every page I turn.  I don't know that I'll be able to objectively review that book since I'm obviously a huge Hillary fan, but we'll see how I feel once I finish it.  I definitely think it's one of those reads where if you love her, you'll love the book. If you hate her, you'll find nothing redeeming about it.
Anyway, I think that's it for me.  Have a great week, everyone!
WHAT I POSTED LAST WEEK
WHAT I'M READING THIS WEEK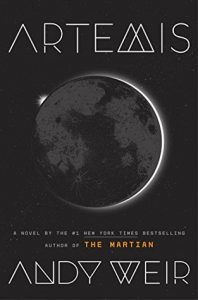 UPCOMING REVIEWS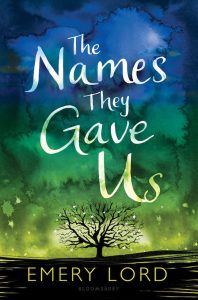 STACKING THE SHELVES
TOTALLY RANDOM
https://thebookishlibra.com/wp-content/uploads/2017/05/weekly-recap.jpg
1200
800
Suzanne
https://thebookishlibra.com/wp-content/uploads/2018/06/trimmed-Copy-of-Bookish-Logo-copy.png
Suzanne
2017-10-29 09:30:37
2017-10-29 09:31:26
Weekly Recap #24: Week of 10/22-10/28