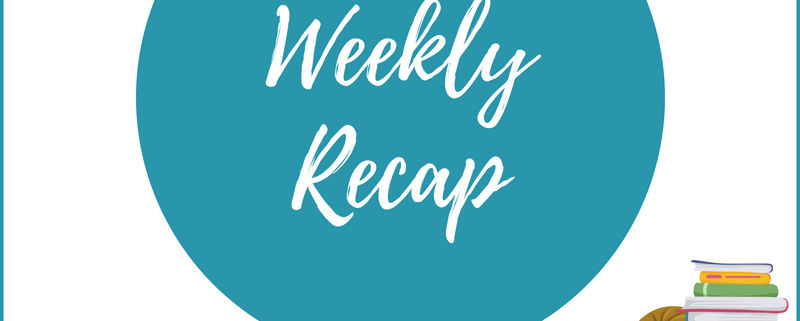 Weekly Recap #142: Week of 2/9 – 2/15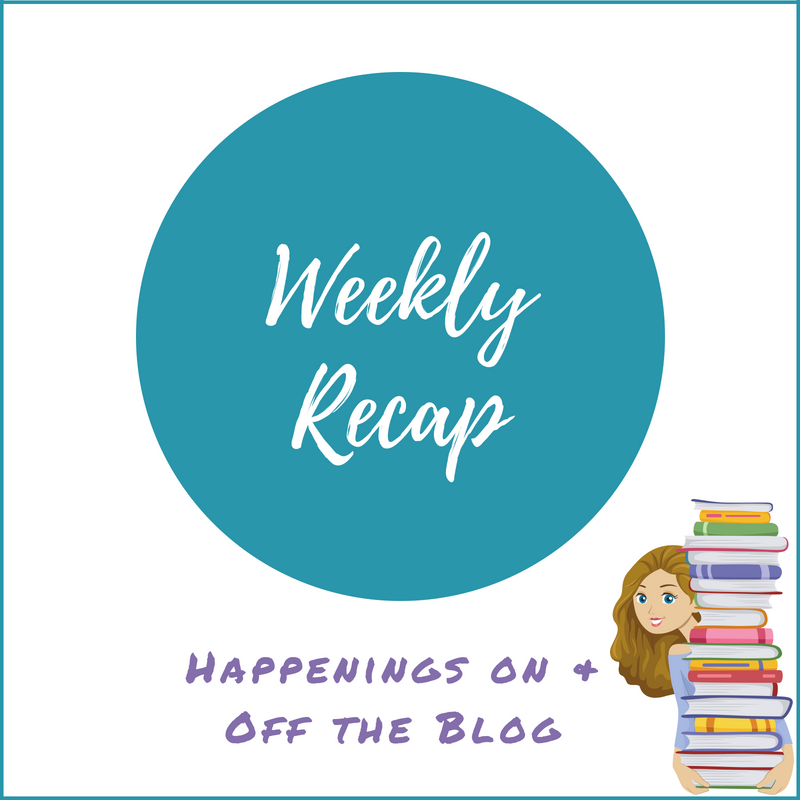 It's time for another weekly recap post of all things happening on and off the blog. This week I'll be linking to the Sunday Post, which is hosted by Caffeinated Book Reviewer and to Stacking the Shelves, which is hosted by Tynga's Reviews.
So I kind of fell off the face of the blogosphere by midweek last week.  Some of that was due to being busy, and taking care of my dog post-surgery (he's doing great, thankfully), but some of it was just because I was in a terrible mood because of the way last week's work drama panned out.  The woman I was talking about got the new position so after eight months of wasting my time training her, my team is yet again short-staffed right as we're moving into busy season.  I think what had me in such a mood is that she wasn't even the least bit remorseful about the situation.  She hasn't even acknowledged that she completely screwed us.  I'm sure I'll get over it eventually and we'll be better in the long run because she honestly wasn't a very good team member in the first place, but the timing just couldn't be worse.  We've had several emergency meetings to discuss how to move forward, which just further ate into my time, so by the time I got home each day, I just buried my nose in a book to escape reality for a while.
Even though work life sucked, I will say that I had a great reading week.  I had two 5 star reads with The Sun Down Motel and The Dark Corners of the Night.  I'll have reviews posted for those this week, but let me tell you, they were exactly what I needed to get out of my own head for a while.  After I read those, I fell down a Netflix rabbit hole watching To All the Boys I've Loved Before (for the third time, lol) followed by the sequel To All the Boys I've Loved Before: P.S. I Still Love You. I still need to read the actual book series these movies are based on, but I really enjoyed both of these.
Sadly, I'm not one of the lucky ones who has a three-day weekend so it's back to the grind for me tomorrow.  Today I'll be blog hopping, writing some reviews, and doing my soccer mom thing.
Oh well, I think that's pretty much it for me.  Have a great week, everyone!
WHAT I POSTED LAST WEEK
WHAT I'M READING THIS WEEK
 UPCOMING REVIEWS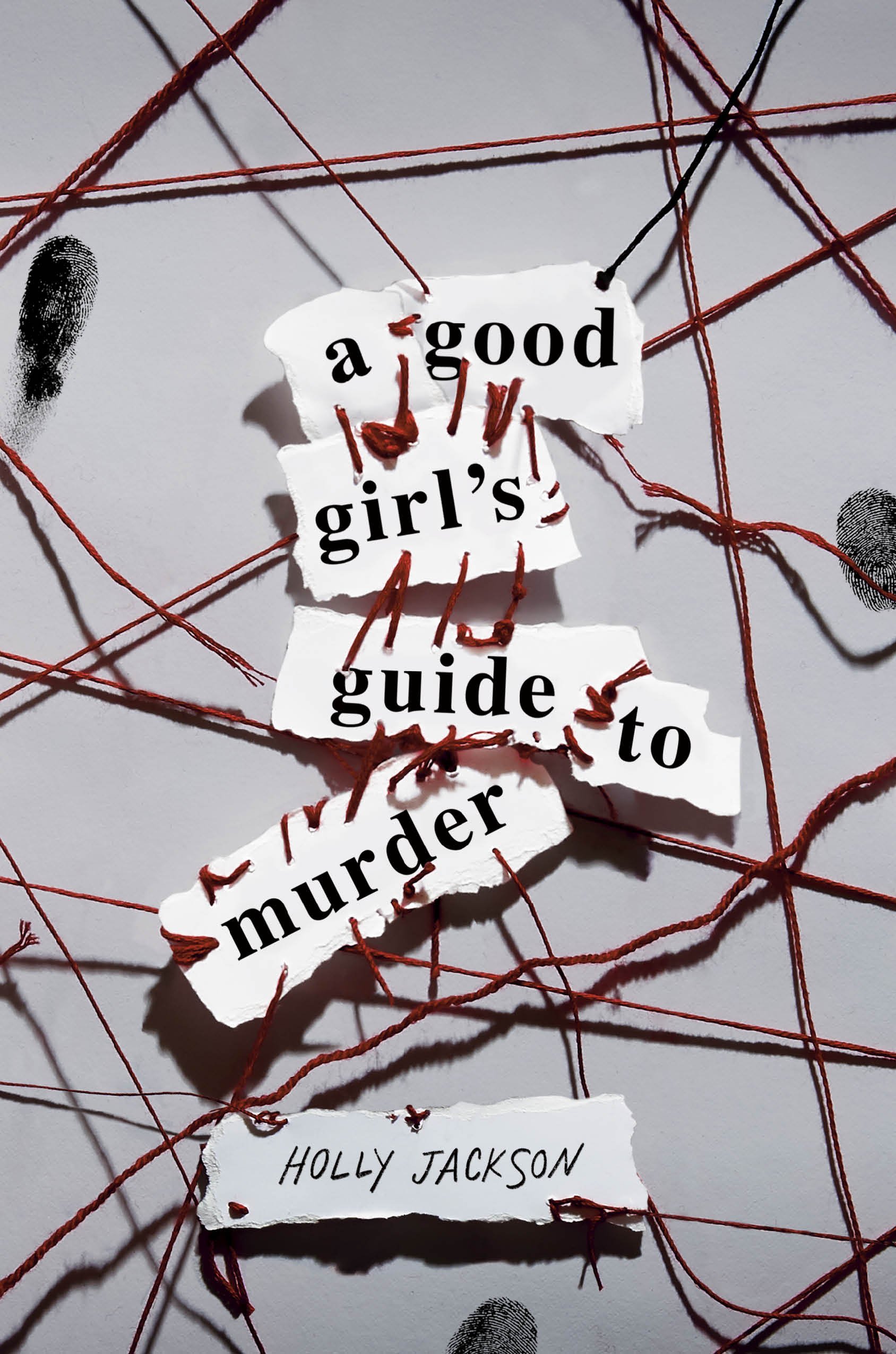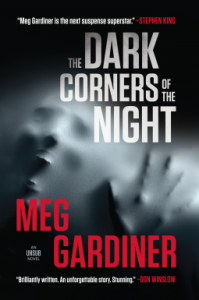 STACKING THE SHELVES
TOTALLY RANDOM
https://thebookishlibra.com/wp-content/uploads/2018/06/Weekly-Recap-Post.png
800
800
Suzanne
https://thebookishlibra.com/wp-content/uploads/2018/06/trimmed-Copy-of-Bookish-Logo-copy.png
Suzanne
2020-02-16 10:08:40
2020-02-16 10:08:40
Weekly Recap #142: Week of 2/9 – 2/15