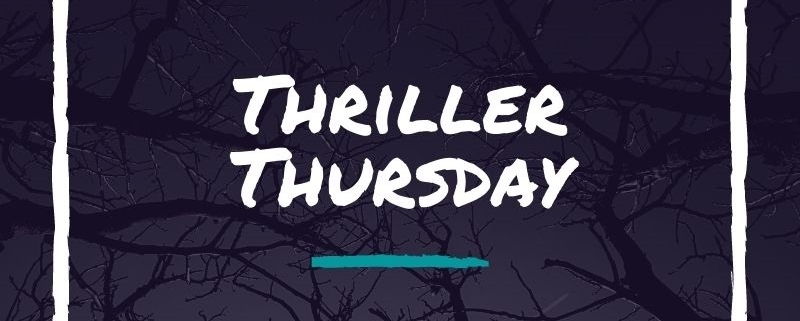 Thriller Thursday Reviews: The Mother & A Twisted Love Story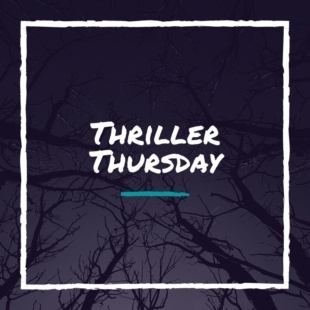 Happy Thriller Thursday! Sharon here and I hope everyone is having a good week and an enjoyable summer. Spooky season is right around the corner.  🙂   This week I am happy to share my thoughts on T.M. Logan's, The Mother and Samantha Downing's, A Twisted Love Story. I enjoyed both of these books very much.
The Mother
Goodreads
Author: T.M. Logan
Publication Date: March 2, 2023
Publisher: Zaffre
I am always excited when I see that T.M. Logan has a new book out, I have loved everything of his I have read. When I read the synopsis for his new book, The Mother, I couldn't wait to read it. The Mother follows Heather Vernon, who was convicted of killing her husband, Liam, ten years ago. Heather was sentenced to eighteen years in prison and has been paroled after nine years. Heather is determined to find out who really killed her husband and regain custody of her two sons, Theo who is now fourteen and Finn who is now thirteen.  But what Heather soon learns is that the person responsible for her husband's murder will do anything to silence her.
Omg! I loved Heather so much. From the first chapter when she is hiding in the back of a church during her "funeral", I was hooked and was team Heather all the way. I loved Heather's determination in finding out the truth. I also feared for her safety often. The person responsible went to great lengths to frame Heather for Liam's murder and it just made me so angry for her as we found out bits and pieces of evidence that was planted.  I really don't want to say too much about Heather's investigation and what info she finds, as I think this book is best to go in blind. But I will say that I flipped often on what I thought was going on. I also had a lot of sympathy for Heather as she was uncovering information, as she had to try and keep her emotions in check, which was hard to do because Heather truly loved Liam and some of the information she uncovered did not put Liam in the best light.
Heather has help in her search for the truth. She has hooked up with Owen Tanner, a reporter who does not believe that Heather is guilty of killing Liam. I was on the fence trusting Owen. Heather also formed a fast friendship with Jodie, who has also been recently released from prison and is living at the same boarding house as Heather. I loved their friendship; they had each other's backs and formed such a strong friendship in a short time.  Rounding out Heather's group is Liam's sister Amy. I really enjoyed following along as they all worked to find out who was responsible for Liam's murder. There were quite a few tense moments when each of them got into life-or-death trouble.
I wish I could say more about The Mother because I loved it so much. T.M. Logan did a great job in creating a story that flowed so smoothly and gradually increased the suspense and tension, that by the end of the book I was on the edge of my seat and could not read fast enough to find out how everything would end. And I hope I am not spoiling anything when I say, I so did not see that ending coming.    4 ½ stars
A Twisted Love Story
Goodreads
Author: Samantha Downing
Publication Date: July 18, 2023
Publisher: Berkley
Samantha Downing's latest book, A Twisted Love Story, follows Wes Harman and Ivy Banks who have, you guessed it, a very twisted love story. Wes and Ivy have been dating on and off for ten years and when things are good, it's great. But when their relationship hits a snag it can be an all-out war, with screaming matches and arrest warrants. This last break-up of theirs has lasted a few months. When someone starts stalking Ivy she reports it to the police and tells them she believes it is Wes. It is after the police talk to Wes that they end up back together. Told you they have a twisted love story. LOL!  But the detective, Karen Colglazier, that initially spoke with Wes does not like him and she is determined to put him in jail. She starts her own private investigation into Wes and what she uncovers could land both Wes and Ivy in jail. You see, seven years ago during one of their fights, someone ended up dead.
At first when Colglazier was looking into Wes she was just trying to get him arrested for stalking Ivy, but the more she dug she actually turned up bits of information that linked Ivy and Wes to the death of an eighteen-year-old. Once Colglazier got onto the scent she was now determined to have Wes arrested for murder. I didn't really care for Colglazier at all. She had tunnel vision on Wes, and she did not follow the evidence to where it led. She twisted it and made it point to where she wanted it to go.
Once we were given some information on what happened seven years ago that resulted in the death of the eighteen-year-old, I was all over the place on who I thought was responsible, Wes or Ivy. I kept going back and forth on that.
Downing did a great job in creating this mystery, while also giving us an entertaining read into Wes and Ivy's twisted relationship. Their banter back and forth and just how toxic they were with each other was fun to read. But even though these two had a volatile relationship they were actually good for each other. When things started to heat up in the investigation into the death of the eighteen-year-old, both Wes and Ivy had each others backs. By the end of the book things really were starting to hit the fan and Wes as well as Ivy could end up in jail. I couldn't wait to find out if they were going to be able to get away with everything that was going on.
A Twisted Love Story was such an entertaining read, full of great characters. There were also a few smaller plots going on in the story and Downing did a fantastic job of weaving everything together. I also loved how the two main characters were the "villains" but were also just so likable.  4 stars
https://thebookishlibra.com/wp-content/uploads/2021/01/Thriller-Thursday.jpg
800
800
Sharon
https://thebookishlibra.com/wp-content/uploads/2018/06/trimmed-Copy-of-Bookish-Logo-copy.png
Sharon
2023-08-17 05:45:20
2023-08-17 05:52:44
Thriller Thursday Reviews: The Mother & A Twisted Love Story