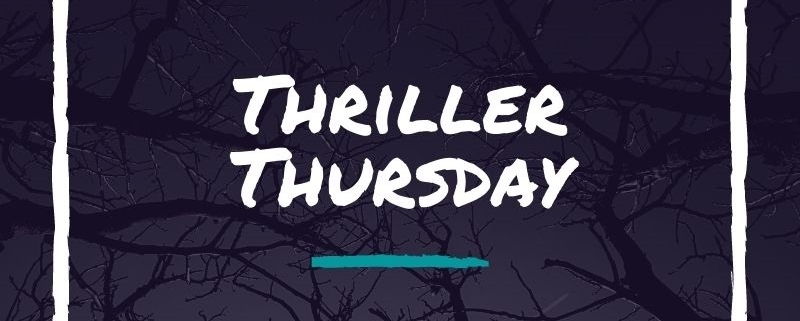 Thriller Thursday Reviews: The Younger Wife & The Secretary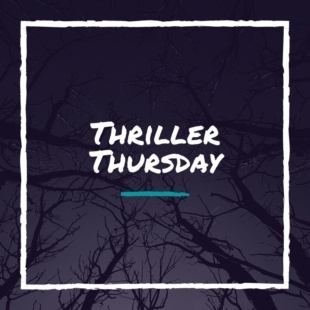 Welcome back to another edition of Thriller Thursday with Sharon. 😀  I hope everyone is doing well and getting in some good reading time. This week I am reviewing Sally Hepworth's, The Younger Wife and Britney King's, The Secretary.
The Younger Wife
Goodreads
Author: Sally Hepworth
Publication Date: April 5, 2022
Publisher: St. Martin's Press
Sally Hepworth's newest book, The Younger Wife, is a domestic thriller that follows the dysfunctional Aston family.  Stephen Aston is a 63-year-old heart surgeon who is engaged to 34-year-old interior designer Heather. The only problem is that Stephen is still married to Pam, who is in a nursing home and suffers from dementia.  Stephen plans on divorcing Pam so he can marry Heather, although Stephen says that the divorce is on paper only, that Pam will always be a part of his family. Stephen's two daughters, 37-year-old Tully and 35-year-old Rachel, are not too happy with this arrangement and as family secrets start to unravel, they are determined to find out who their father really is.
That synopsis sounds more sinister than the book really is. While this was not a heart thumping read, it was a great mystery with interesting and relatable characters. The story opens with Stephen and Heather's wedding. The whole family is there including Pam. After the ceremony is over, they all go into the back of the church to sign the registry and it is there that someone is hurt. We do not know who is hurt, how bad or who did it. All we know is there was a scream and then the pastor comes out to ask if there is a doctor in the house and the pastor has blood on her. Then the story jumps back in time and progresses forward and is told through the POV of Tully, Rachel, and Heather. I have to say after that opening chapter, I had so many questions and was already speculating on what I thought happened.
Each of the three main characters are flawed and have secrets, which to me made them all the more interesting.  I also loved the growth they all had throughout the book.
Tully is married and has two small sons. Not only has her husband lost a substantial amount of money in an investment, but Tully is also a kleptomaniac.  I had a lot of sympathy for her because she felt there was no one she could talk to.
Rachel was my favorite character. After an incident that happened when she was sixteen, Rachel has given up on men, that is until she hires a new delivery guy for her bakery business, named Darcy. Darcy is able to finally break down the walls that Rachel has put up.
Heather was a character I thought I was going to hate, but actually ended up liking. Heather comes from an abusive childhood and has done everything she can to put all that behind her and make a life for herself. During her chapters we get to see a different side of Stephen and it is not a good side.
I really connected with Rachel and Tully as I watched their interactions with their mother who, due to dementia, didn't know who they were most of the time. I could relate to them, as I too lost my mom to dementia a couple of years ago and the last few months were the toughest when she would forget who we were or where she was.
It is at the end of the book that we finally find out what happened at the wedding, and I have to say after reading all that leads up to the end, I was quite happy with what happened.  If you like domestic thrillers about dysfunctional families with lots of secrets, then Sally Hepworth's The Younger Wife is the book for you. 4 stars
The Secretary: A Psychological Thriller
Goodreads
Author: Britney King
Publication Date: January 20, 2022
Publisher: Hot Banana Press
When I read the synopsis for Britney King's new book The Secretary I was immediately intrigued. What murder does the protagonist Gillian have to cover up? I couldn't wait to find out. But while I did enjoy this book, it was not what I was expecting at all. This was one weird and twisted book.
Gillian Martin wants to be a writer and is currently working as a Doordash delivery person, but she can hardly make ends meet. When she lands a job at Shergar, a medical research company, Gillian does not realize that her life is about to change, and not for the better.
The book is told from the POV of Gillian.  I did have a lot of sympathy for Gillian because so many bad things happened in her life. She was living paycheck to paycheck, one day she was robbed by a bunch of teenagers, her father died of a sudden heart attack the day before her interview at Shergar, and there was a lot of family drama with her mother and sister. But even though I had sympathy for Gillian, I also wanted to shake her and tell her to wise up because she made a lot of bad decisions.  Her boss, Ellis Harrison, left her a note on her desk "Will you have dinner with me?" "Check yes or no" and even though Gillian has a boyfriend who is overseas doing mission work for their church, she checks yes. Dinner leads to a more intimate relationship with her boss. There was also an occasion when her supervisor tells Gillian that Gillian needs to have her wisdom teeth out because they did not get a lot of participants to sign up for the procedure that would include some of the medical research the company is doing. I am sorry but heck no! No way would I do that.
We also get a few chapters from "Helper 256". We do not know who this person is, but boy did these chapters give me the chills. Don't let the name Helper fool you. The Helpers are not there to help you; they are there to help the company clean up anything that may have gone wrong. That could be anything from eliminating a threat to cleaning up a murder.
There is not a lot I can say without giving anything away, except that this book had a lot of twists and turns that kept me guessing. I had no idea where this book was going and right near the end there was a twist that I totally did not see coming. There were also a few spots in the book that made me cringe, the wisdom teeth extraction being one of them.
If you are looking for a fast, weird, and twisted read, that features a sympathetic protagonist who makes questionable decisions, then be sure to check out Britney King's The Secretary. 3 ½ stars
https://thebookishlibra.com/wp-content/uploads/2021/01/Thriller-Thursday.jpg
800
800
Sharon
https://thebookishlibra.com/wp-content/uploads/2018/06/trimmed-Copy-of-Bookish-Logo-copy.png
Sharon
2022-06-02 05:45:59
2022-05-31 19:55:01
Thriller Thursday Reviews: The Younger Wife & The Secretary