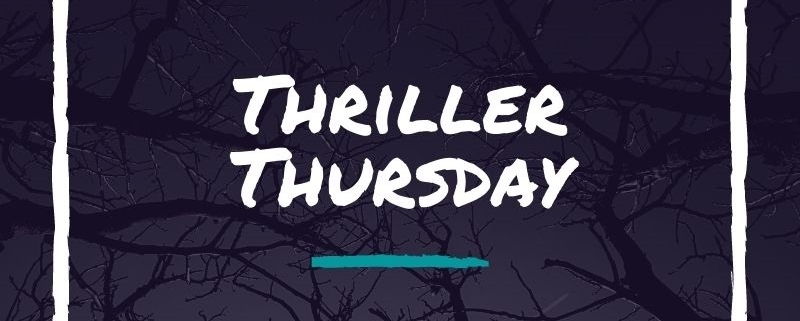 Thriller Thursday Reviews: Things We Do in the Dark & Blood Sugar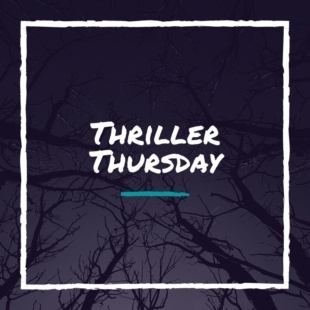 Hi Everyone! Sharon here with another addition of Thriller Thursday.  I hope everyone is having a good week. Last week I was on vacation. I just stayed home, but got a lot of projects done around the house that I wanted to, so it was very productive. This week I am excited to share my thoughts on Jennifer Hillier's, Things We Do in the Dark and Sascha Rothchild's, Blood Sugar. I loved both of these books. I especially loved the female protagonists, who are both accused of killing their husbands.  🙂
Things We Do in the Dark
Goodreads
Author: Jennifer Hillier
Publication Date: July 19, 2022
Publisher: Minotaur Books
My first book by Jennifer Hillier was Little Secrets and I loved it. So I was excited for her new book, Things We Do in the Dark, and I am happy to report this book did not disappoint. This book was just as good as the previous book I read.
Paris Peralta has been arrested for killing her husband. She was found in their bathroom, covered in blood holding a straight edge razor and her husband was dead in the bathtub behind her. Paris did not kill her husband, but it is not that she has been arrested that worries her, it is the fact that her husband was a famous comedian and his death, and her arrest is going to bring media attention to her, and Paris does not want anyone from her past to recognize her and destroy the new life she has worked hard to build for herself. Twenty-five years ago, Ruby Reyes was convicted of killing her married lover. Ruby knows who Paris is and after being released from prison early, she is threatening to expose Paris. Paris has no choice but to face her dark past.
This story is told in a dual timeline. The first timeline is in the present and follows Paris as she tries to clear her name in the death of her husband, as well as trying to keep her past from being exposed. I liked Paris and hoped that she would be able to figure out a way to prove her innocence. I figured out pretty early on what were some of the secrets from her past she was running from. In this timeline we also get the POV of Drew Malcom. Drew is a journalist, who currently has a podcast called "Things We Do in the Dark" and he is currently doing a segment on Ruby Reyes. It is during his research for the podcast that Drew unintentionally uncovers the secrets that Paris is trying to hide.
The second timeline was my favorite. This timeline is told from the POV of Ruby Reyes' daughter Joey and takes place twenty-five years ago. In this timeline we follow Joey before and after her mother was convicted of murder. I loved Joey so much and had such sympathy for her. She had a very hard life. Her mother was abusive to her. She also suffered abuse from her mother's many boyfriends, and once her mother was in prison and she went to live with her aunt, uncle and cousins, things did not get any better. I had tears in my eyes a few times while reading.
There is so much I want to say about this book but cannot without spoiling things. I loved everything about it. Even though I figured out the connection between Paris and Joey, there were still a few twists that caught me off guard. Hillier did an amazing job of bringing this story and the characters to life. I highly recommend Things We Do in the Dark.  Be forewarned though, this book is pretty graphic in the blood department, and it does deal with child abuse.   4 ½ stars
Blood Sugar
Goodreads
Author: Sascha Rothchild
Publication Date: April 19, 2022
Publisher: G.P. Putnam's Sons
Blood Sugar is Sascha Rothchild's debut thriller and what a debut it was. The story follows Ruby, a respected therapist living in Miami Beach, Florida, who has been accused of killing her husband, Jason. Ruby did not kill Jason, but that is not to say she is not a murderer. Ruby has killed three people before. She is not a sociopath or serial killer though. Each person she killed has wronged Ruby or someone she loved. She also has a ten-year span in between each murder. So see, it is not like she just goes off willy-nilly killing people. LOL!
When the story opens Ruby is in a police interrogation room being accused of killing Jason. The detective that is questioning her has four pictures face down on the table. Three are pictures of the ones Ruby did kill and the last picture is of Jason. As the detective flips each picture over Ruby remembers each of the killings and what lead up to them.
I loved Ruby! Yes she has killed people, but when I learned the reason for each killing, I really did not blame her. Okay maybe the first murder, but Ruby was only five-years old and the little boy she killed had been bullying her older sister.  As Ruby is remembering each killing, we get a look into her life. I love how the story unfolded this way. Ruby was actually a good person. She was very smart and loved to have her life organized. The more I got on her backstory, the more I loved Ruby.
I also really liked Ruby's friendship with her best friend Roman. They were best friends who even though they had a falling out in college, they were still there for each other. When Roman was almost kicked out of law school, Ruby was there to save his butt. And even though they had not spoken for a long time, when Ruby called Roman to help her when she was accused of killing Jason, Roman hopped on a plane to help her.
The more I got to know and love Ruby, I was hoping that she would not be convicted of killing Jason. I was also hoping that her past murders were not going to come back and bite her and she would not go to jail for them.
So, who did Ruby kill and why? And what really happened to Jason? To get to those answers Rothchild weaves a great story that alternates between the past and present. I was glued to the pages and didn't want this book to end. But I will say that I was very happy with how everything played out.
If you are looking for a book with a murderess protagonist, that you cannot help but love and root for, then I highly recommend, Blood Sugar. 4 ½ stars
https://thebookishlibra.com/wp-content/uploads/2021/01/Thriller-Thursday.jpg
800
800
Sharon
https://thebookishlibra.com/wp-content/uploads/2018/06/trimmed-Copy-of-Bookish-Logo-copy.png
Sharon
2022-08-18 05:45:40
2022-08-17 19:03:02
Thriller Thursday Reviews: Things We Do in the Dark & Blood Sugar