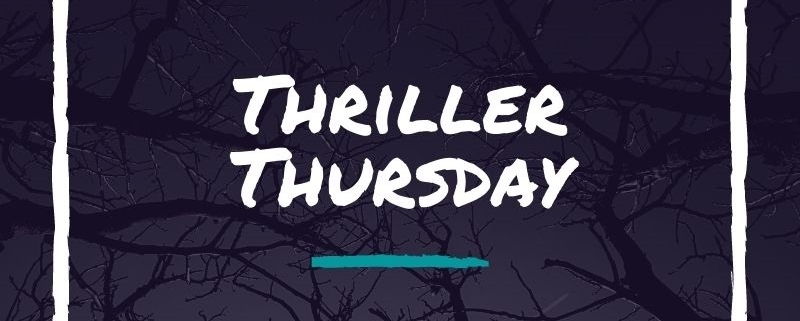 Reviews: THE PROJECT and THE UNWILLING
I know I said last week that we would be trying to do Thriller Thursday a couple of times a month, but even though I've had hardly any thriller review books for the past few months, somehow I ended up with two of them with February 2nd publication dates.  So I'll be sharing those two ARC reviews today and Sharon will be back next week to share even more thrillers with you.  Thanks so much to all who gave her such a warm welcome last week. It was much appreciated. 🙂
The Project
Goodreads
Author:  Courtney Summers
Publication Date: February 2, 2021
Publisher:  Wednesday Books
FTC Disclosure: I received a complimentary copy of this book from Netgalley.  All opinions are my own.
Nineteen year old Lo Denham has been alone for most of her life.  Her parents died in a car accident when she was younger and her older sister, Bea, chose to abandon Lo to become a member of a special group called the Unity Project, a group known for their religious background and for their community outreach efforts.  Lo is suspicious about the Project.  Why would joining such a group make her sister choose to cut all ties with the only family she has left?  Lo becomes obsessed with learning as much as she can about the Project. As an aspiring writer, it is Lo's goal to write an exposé on what she thinks the Project is…a cult.  When she meets and interviews the members of the Project and the founder, however, Lo gets way more than she bargained for and it becomes clear she's in over her head in her pursuit of the truth.
I don't really want to say anything else about the plot itself because I think following Lo's journey and seeing it unfold without spoilers is the best way to fully appreciate it.  The Project is also hard to classify but it's not exactly what I would consider a thriller.  There is definitely an element of mystery to it, but by and large, the story is an exploration of just how easy it is to get lured in by a cult.  It explores how a persuasive cult leader can get under your skin, by giving you precisely what you need emotionally and by making you feel seen.  This aspect of the book hit me hard because it's so relevant today with groups like Q Anon.  You wonder how in the world someone can fall for something like that, but with The Project, Courtney Summers shows just how vulnerable we all can be.  The Project is a dark read and a sad, heartbreaking one at times, but a powerful read just the same.  4 STARS
The Unwilling
Goodreads
Author: John Hart
Publication Date: February 2, 2021
Publisher:  St. Martin's Press
FTC Disclosure: I received a complimentary copy of this book from Netgalley.  All opinions are my own.
I'm a huge fan of John Hart's novels.  I love them because even though they're thrillers, they're always so much more than that.  The Unwilling is the sixth book I've read from Hart, and yes, it's a thriller, but it's also a coming of age story, as well as a story about a family torn apart by war.
Set during the Vietnam War, The Unwilling follows the French family.  They've lost two sons to the war, Robert, who was actually killed in action and Jason, who turned to heroin and ended up in prison.  Their youngest son, Gibby, is all Mr. and Mrs. French have left, and they are terrified of losing him too.  When Jason gets out of prison, they're determined to keep him away from Gibby.  Gibby can't resist the allure of hanging out with his big brother though and so he sneaks out to see Jason and to meet up with some girls.  When one of the girls turned up dead soon after and Jason is named as the prime suspect, both Gibby and Jason find themselves knee deep in a bad situation that could cost them both their lives.
I loved so many things about this book!  First, I just became so attached to the French family.  It was so heartbreaking to think of all the losses they have suffered and their grief is just so palpable throughout the story.  I was especially heartbroken for the father.  As a police detective, he's in an impossible spot. He wants to believe his son is innocent but has to admit that he's not sure, primarily because of his son's past misdeeds.  He loves Jason but he is also desperate to protect what's left of his family.
I also really adored Gibby.  Much of the story comes to us from Gibby's perspective and it is through him that we get the coming of age element in the story.  Gibby is torn between not wanting to upset his parents and wanting to break free from this sheltered bubble they have him living in.  He wants to have a relationship with his brother, he wants to date girls, he just wants to grow up and is frustrated at every turn by his parents.  I was really rooting for Gibby to come into his own and was really impressed by his growth as the story progressed, especially when he decides he's going to prove his brother is innocent. I admired his determination, loyalty, and bravery.
The thriller aspect of the story as it relates to the murder is amazing too. I don't want to give anything away with respect to that, but wow, what a dark and twisted tale it is.  Also, be forewarned that Hart's descriptions of the violent acts in the novel are vivid and gruesome.  I know I won't be forgetting the images I read about anytime soon!
If you're interested in a riveting thriller as well as a heartbreaking story about the effects of war on a family, definitely check out John Hart's The Unwilling. 4.5 STARS.
https://thebookishlibra.com/wp-content/uploads/2021/01/Thriller-Thursday.jpg
800
800
Suzanne
https://thebookishlibra.com/wp-content/uploads/2018/06/trimmed-Copy-of-Bookish-Logo-copy.png
Suzanne
2021-02-04 05:45:32
2021-02-03 22:31:48
Reviews: THE PROJECT and THE UNWILLING