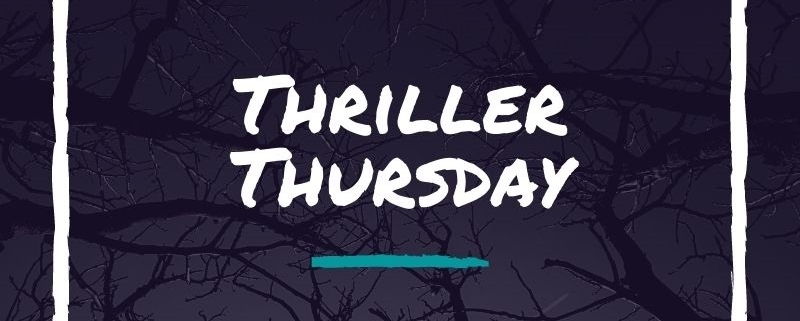 Thriller Thursday Reviews: A Slow Fire Burning & Where I Left Her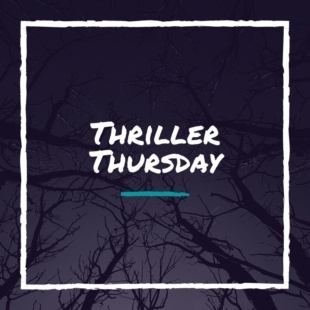 Happy Thriller Thursday! Sharon here. I hope everyone is having a great week and getting ready for the holidays. And what better way to say Happy Holidays than some thriller reviews LOL. This week I am happy to share my thoughts on Paula Hawkins' new book; A Slow Fire Burning and Amber Garza's new book; Where I Left Her.
A Slow Fire Burning
Goodreads
Author: Paula Hawkins
Publication Date: August 31, 2021
Publisher: Riverhead Books
Paula Hawkins' new book A Slow Fire Burning is a very accurate title, as this book was a slow burn.
Daniel Sutherland is found murdered on his houseboat. Three women are at the center of the investigation and they each have a complicated connection to Daniel. Laura is a troubled young woman who had a one-night stand. Carla is Daniel's aunt, and she has a very complicated relationship with him dating back to when he was a child. And then we have Miriam, she lives in a houseboat next to Daniel. Each one of these women have had their lives turned upside down in the past, but are they capable of murder? And if they are, why murder Daniel?
My favorite character was Laura. She was in an accident when she was ten and it left her with both physical and emotional issues. The accident also left her with some damage to her brain, which causes her to lash out when she is pushed, as well as memory issues and pretty much doing or saying anything. The filter to determine right from wrong is not always there.  The accident also left one of her legs badly damaged, so she has a very distinct limp.  Add to this the fact that she has parents who are not supportive of her at all. Her mother is off traveling with her boyfriend and never has time to talk to Laura and her father has a new wife who does not like Laura at all and keeps her father away from her as much as possible.   The more I learned about Laura, the more I just wanted to hug her and keep her safe. I was so hoping that it was not Laura who murdered Daniel.
Miriam was a hard character to connect to. I did have sympathy for her due to the fact that she was the survivor of a kidnapping attack in which her best friend was killed when they were teenagers.  Miriam also has a grudge against Daniel's uncle. She gave him a manuscript to read that she had written, and he ended up publishing it as his own. Is Daniel's murder part of a revenge plot?
Carla is the sister of Daniel's mother, Angela.  Angela died six months ago after falling down a flight of stairs in her home.  Angela died and now Daniel is dead, so right there flags went up for me. Especially after I learned that Carla's son died in a tragic accident when he was a toddler and Angela was babysitting him.  I did have a lot of sympathy for Carla, once I learned of the death of her son and how it affected her life and also her relationship with her sister and nephew.
We really don't get a lot of backstory on Daniel as an adult, so to me he was just a dead guy. LOL
The actual police investigation took more of a backseat in my opinion. The beginning of this book was a bit slow, but by the second half it picked up as a few twists were thrown in. All in all I did not see the outcome coming and was pleased with how it all wrapped up.   3 ½ stars
Where I Left Her
Goodreads
Author: Amber Garza
Publication Date: August 24, 2021
Publisher: Mira Books
Where I left Her by Amber Garza is an addicting thriller about every parents' worst nightmare, the disappearance of their teenage daughter.
Whitney and her 16-year-old daughter Amelia have always had a close relationship, that is until recently. Whitney is an overprotective mother and Amelia has started to push away and assert her independence. Whitney reluctantly lets Amelia go to a sleep over at her new friend Lauren's house. When she drops her off out front, she sees Lauren answer the door and the two girls go in the house.  But when she goes to pick her up the next morning, Amelia and Lauren are not there. In fact, the older couple that answer the door say they do not know who Amelia and Lauren are. As Whitney starts her search for Amelia, she uncovers a trail of lies her daughter has told her. She soon realizes that she did not know her daughter as well as she thought. But Amelia is not the only one keeping secrets; Whitney has a closet full of them. But are they the reason Amelia is missing?
I thought Garza did a great job on writing the mother/daughter dynamic. Everything that Whitney and Amelia were doing and saying just felt so realistic. There comes a time in every girl's life when she pushes her mother away a bit and becomes more independent. Just thinking back on my teenage years, I could totally relate to Amelia. And while I do not have children myself, I could also feel the sadness Whitney felt from Amelia's actions.
The story is told using a dual timeline, alternating between "after drop off" and "before drop off".  I love dual timelines. I love getting a look at what is going on now, and then learning of events that happened and trying to piece them all together.  We also get some chapters from when Whitney was a teenager, and we see the similarities between Whitney and her best friend and Amelia and Lauren.  From Whitney's teenage years we also learn what secrets she is holding. I don't want to say too much about that because I don't want to spoil anything.
Where I left Her was a very even paced book and while not filled with edge of my seat tension, I was still glued to the pages because I had to know what happened to Amelia. And boy, I so did not have that figured out. From Whitney's chapters I thought I knew where things may be going but I was way off base. And then once all was revealed, along comes a plot twist that leaves the book sort of open ended. Makes me wonder if there will be a sequel to come. I would not be opposed to that. LOL   3 ½ stars
https://thebookishlibra.com/wp-content/uploads/2021/01/Thriller-Thursday.jpg
800
800
Sharon
https://thebookishlibra.com/wp-content/uploads/2018/06/trimmed-Copy-of-Bookish-Logo-copy.png
Sharon
2021-12-16 05:45:20
2021-12-15 19:48:05
Thriller Thursday Reviews: A Slow Fire Burning & Where I Left Her