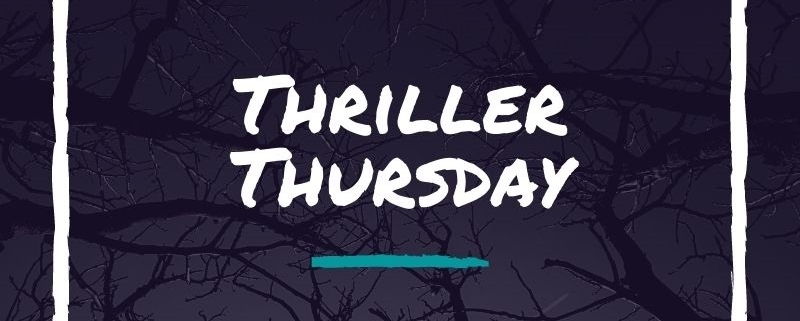 Thriller Thursday Reviews: The House Beyond the Dunes & My Darling Girl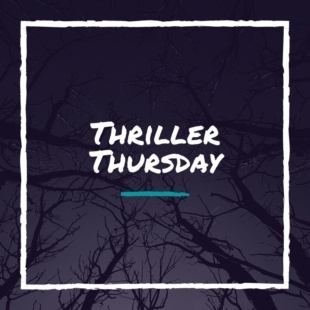 Hi Everyone, Sharon here wishing you all happy Thriller Thursday! This week I am so excited to share my thoughts on two amazing books I read.  Mary Burton's awesome psychological thriller, The House Beyond the Dunes and Jennifer McMahon's great supernatural thriller, My Darling Girl.
The House Beyond the Dunes
Goodreads
Author: Mary Burton
Publication Date: September 5, 2023
Publisher: Montlake
I have never read anything by Mary Burton, but when Goodreads suggested The House Beyond the Dunes as a book I may like, I decided to give it a read and now I want to check out more of Mary Burton's books, because Goodreads was on the mark in suggesting this book.
Kyle Iverson brought his new girlfriend, Lane McCord to his secluded beach house to spend the New Year's weekend and bring their relationship to the next level, but a romantic weekend this was not. An hour after they arrive, both Kyle and Lane fall down a flight of stairs. Lane wakes up in a hospital with multiple bruises, but Kyle died. As Lane tries to make sense of what happened, she is confronted by Detective Becker, who is not so sure that Kyle's death was an accident. Detective Becker is also investigating the disappearance of two women from nearby Nags Head, both of whom went missing around the July fourth holiday. Lane returns to the beach house to retrieve her belongings and try to understand what happened to make her and Kyle fall, but she learns things about Kyle and realizes she did not know him as well as she thought. Lane is also getting texts messages with copies of a journal from one of the missing women, Stevie Palmer. Who is Stevie Palmer and why is someone sending her journal to Lane? And what really happened at the beach house?
OMG! Guys, I loved this book so much. The story was told from Lane's POV as well as Stevie's journal. I loved getting the story this way. I was equally invested in both POV's. I also loved both Lane and Stevie. They were both strong and determined women.
With Lane's POV, we follow her as she goes back to the beach house and tries to unravel what happened, as well as trying to figure out who Stevie is and what happened to her. The more she learned about Kyle the more confusing things became. She kept things she learned to herself because she was not sure who to trust. And I was right there with her on that one. Detective Becker came across as very shady to me, so he immediately was on my radar. As was, Reece, the neighbor that called the police after the accident and Devon, the caretaker of the house.
I loved reading Stevie's journal. Stevie worked as a bartender at a local pub in Nags Head. It is here that she meets the other woman, Nicki, that went missing. Stevie actually took it upon herself to investigate Nicki's disappearance and I loved that about her. She didn't really know Nicki, but as she said, "If I don't look for her, who will?" The further along we got in Stevie's journal the more things started to come together on how Stevie, Nicki, Kyle, and Lane were all connected. There was one final connection at the end of the book that took me totally by surprise. It actually brought tears to my eyes.
The House Beyond the Dunes is an amazing psychological thriller.  Mary Burton did a great job of creating this story. I was so caught up in the mystery of what happened at the beach house, as well as what happened to Stevie and Nicki, that by the end of the book I was on the edge of my seat.  4 ½ stars
Trigger warning: This book does deal with rape. Mary Burton does not get into the details, but it is there.
My Darling Girl
Goodreads
Author: Jennifer McMahon
Publication Date: October 3, 2023
Publisher: Gallery/Scout Press
I love Jennifer McMahon's books and how they deal with the supernatural. So, what better time to read her latest book, My Darling Girl, than spooky season.  This book is set around Christmas, so I got all my holiday vibes in one reading. LOL!
Alison O'Connor lives in Vermont with her husband, Mark, and their two children, sixteen-year-old Izzy, and six-year-old Olivia. Alison is estranged from her mother Mavis. Alison and her brother suffered abuse from their mother when they were children. Alison has put her past behind her, but then she gets a call from Mavis' assistant that will turn her life upside down. Mavis is in the hospital with cancer and only has a few weeks left to live, and she wants to move in with Alison and spend her last few weeks with her and her family. Alison is reluctant at first, but after talking it over with Mark, who knows the whole story of her childhood, they agree to take Mavis in. But not long after Mavis moves in, things start to happen and Alison is forced to revisit her childhood and she discovers that her mother is not who she seems to be and their family's happy Christmas season is turned into a nightmare. How far will Alison go to keep her family safe?
Not long after Mavis moves in strange things start to happen, but they only seem to happen when Alison is around. Mavis is sweet as pie when anyone else is around, but when she is alone with Alison her demeanor changes. And Mavis knows things that Alison did as a child that no one should know. Alison starts to wonder if her mother is possessed by an evil entity. I was right there with Alison, especially when their dog Moxie would not go into Mavis' room. He would just look inside and growl. To me if a dog does not like you then something is wrong.  After Mavis' assistant dies in a car accident, Alison is forced to return to her childhood home to retrieve important documents and it is here that Alison finds her mother's journal and she knows that something has a hold on Mavis and once Mavis dies this evil being will want a new host. Alison is now in a race against time to figure out how to keep this evil being from destroying her family.
I loved all the characters in this book. I loved how Alison was willing to do anything to protect her family. Even when her husband thought she was going over the deep end and wouldn't believe Mavis was possessed, she still pushed forward and confronted her past. Little Olivia was such a cutie pie and she loved getting to know her grandmother, which scared me and Alison.
WOW! My Darling Girl was an awesome read. While not super scary, it had that underlining creepiness to it, and I loved that. McMahon did a great job of bringing the eeriness and supernatural forces to life. I was on the edge of my seat the whole time I was reading. And the end! OMG! I did not expect that ending. Well done Jennifer McMahon, well done!   4 ½ stars
https://thebookishlibra.com/wp-content/uploads/2021/01/Thriller-Thursday.jpg
800
800
Sharon
https://thebookishlibra.com/wp-content/uploads/2018/06/trimmed-Copy-of-Bookish-Logo-copy.png
Sharon
2023-11-09 05:45:08
2023-11-06 11:06:42
Thriller Thursday Reviews: The House Beyond the Dunes & My Darling Girl