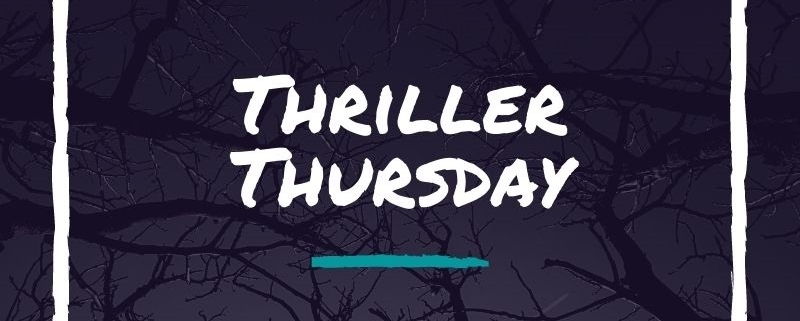 Thriller Thursday Reviews: The Woman on the Bridge & Unforgivable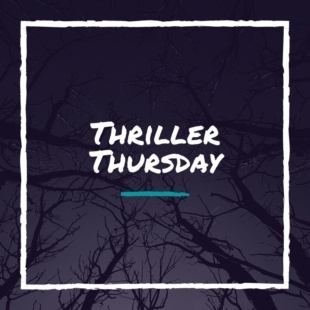 Sharon here with another addition of Thriller Thursday.  This week I am happy to share  my thoughts on a couple of psychological thrillers. Holly Seddon's The Woman on the Bridge and Natalie Barelli's Unforgivable. While these books were not scary or edge of my seat tension, they both did keep my anxiety level up.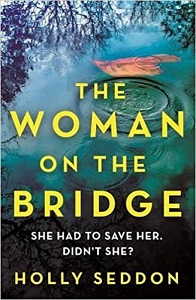 The Woman on the Bridge
Goodreads
Author: Holly Seddon
Publication Date: July 7, 2022
Publisher: Orion
"A stranger in need – would you invite them into your home?" Between that first line in the synopsis and the book cover, I knew I had to read Holly Seddon's latest book, The Woman on the Bridge. And I am so glad I did. Not only did this book keep me turning the pages, but it also increased my blood pressure. LOL!
Charlotte Wilderwood is driving through the dark countryside trying to figure out what to do after a fight with her oldest friend, Annie, when she approaches a bridge and sees a young woman in a wedding dress standing on top of the handrail. After talking the woman, whose name is Maggie, down and learning that she is fleeing an abusive relationship, Charlotte invites her to come back to her house until Maggie can figure out what to do. The two seem to have an instant bond and will do anything to protect each other.  But Maggie may not be the best friend that Charlotte so desperately needs, and her life is about to be turned upside down.
This book is told from the POVs of Charlotte and Maggie in alternating chapters. I really liked how Seddon created these two characters. They were both flawed, and I was constantly going back and forth on if I liked them or not. One chapter I would have sympathy for both of them, then Charlotte would get on my nerves for being so trusting and Maggie would do something that made me not like her.  I also really liked learning about their back stories. I cannot really say anything about that, but I will say the more I learned, the more I feared for Charlotte.
Holly Seddon does a great job of moving the story along.
The Woman on the Bridge was a fast paced read, that kept my anxiety up the whole time I was reading. I did figure a couple of things out and that just helped build the tension for me as I was waiting for things to happen. At the beginning of the book, I got a Strangers on a Train vibe, but then came the twists and turns that took it in another direction.
I really cannot say much about this book because I think anything I say will be a spoiler, but if you are looking for a psychological thriller that will keep your anxiety levels up and have you on the edge of your seat with a shocking ending, then I recommend The Woman on the Bridge.  4 stars
Unforgivable
Goodreads
Author: Natalie Barelli
Publication Date: July 21, 2022
Publisher: Bookouture
I have read all of Natalie Barelli's books and have enjoyed them all, some more than others, so I was excited to read her newest psychological thriller, Unforgivable.  And while this was not up there with some of her other books I have read, I still enjoyed it.
Laura and Bronwyn were friends as teenagers but had a falling out. Now years later, Laura is engaged to Bronwyn's ex-husband, Jack. Sounds like the beginning of a soap opera right? In some ways it sort of is but with a psychological twist and two crazy and paranoid woman thrown in. Lol!
Bronwyn walked out on her husband Jack and their four-year-old daughter, Charlie, three years ago and never looked back. She is living a lavished life in Italy with a handsome and rich Italian. After Bronwyn left, Laura stepped in to help Jack out and babysit Charlie. Laura loves Charlie and being her stepmother is the best thing that ever happened. Laura also loves Jack and cannot wait for them to be married. But Laura's happy life is about to change because Bronwyn has come back to town. Laura fears that Bronwyn wants her old life back and those fears look like they may be true. But when Laura tries to raise her concerns, no one will listen to her, and she is just coming off as Jealous. Why is Bronwyn really back?
I have to say I did not care much for either Laura or Bronwyn. They both came across as crazy and they both had dark secrets that also made them very unreliable characters. I did like the fact that I felt I could not trust either of them though, because to me that just added more mystery to the book.  I kept going back and forth on who I trusted. Bronwyn was so put together, but she had this conniving undertone about her. At times I was like, okay she is not so bad. But then some of the things she would do had me going "Oooh, Laura watch out for her. I don't know what her end game is, but I can feel that it is not good."
Laura started out as sane, but as the book progresses she starts to unravel and just becomes a mess.  Not only does Laura have to deal with Bronwyn, but she is also an art curator and the gallery she works at had a valuable piece of art stolen, so now she has that to worry about as well. Laura also makes some very stupid actions (yes stupid lol) that are coming back to bite her in the butt.
Natalie Barelli did a great job of creating a story that slowly ramped up the craziness. And even though I did not care much for the characters in Unforgivable, I was still glued to the pages and couldn't wait to find out how things were going to play out. There were also some twists at the end that I did not see coming.    3 ½ stars
https://thebookishlibra.com/wp-content/uploads/2021/01/Thriller-Thursday.jpg
800
800
Sharon
https://thebookishlibra.com/wp-content/uploads/2018/06/trimmed-Copy-of-Bookish-Logo-copy.png
Sharon
2022-10-27 05:45:06
2022-10-25 11:05:53
Thriller Thursday Reviews: The Woman on the Bridge & Unforgivable