Weekly Recap #75: Week of 10/21 -10/27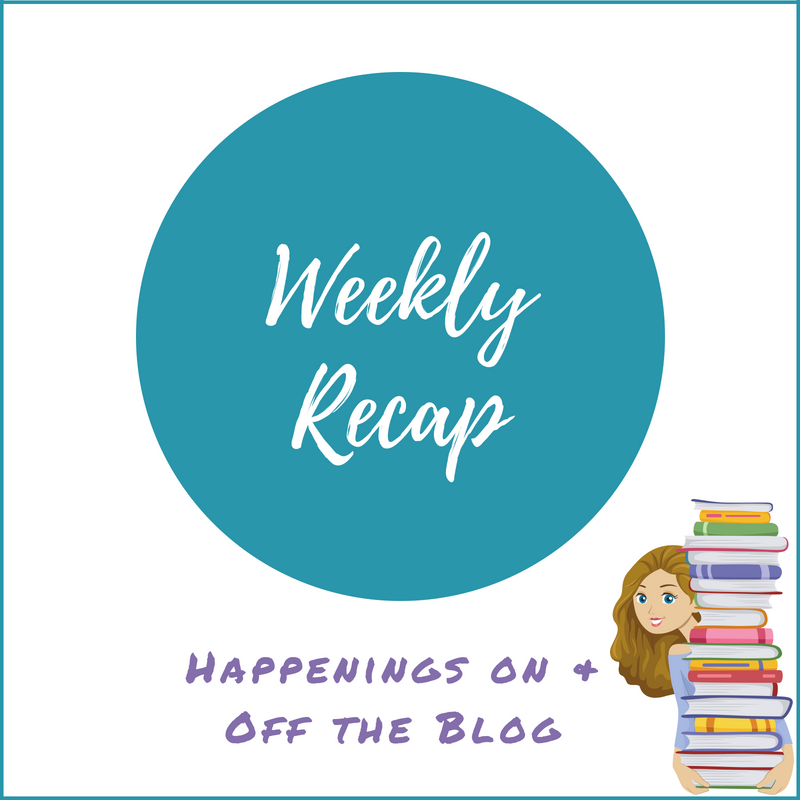 It's time for another weekly recap post of all things happening on and off the blog. This week I'll be linking to the Sunday Post, which is hosted by Caffeinated Book Reviewer and to Stacking the Shelves, which is hosted by Tynga's Reviews.
So, I'm back home from my trip to New York City and what a great trip it was!  I had decided not to try to keep up with the blog at all while vacationing and I think it was the right choice because I truly had no downtime whatsoever to devote to it.  I won't bore you to death with all of the details of the trip, but I'll share a few highlights.  We got there Sunday evening and started our adventure with dinner followed by a show at the Comedy Cellar in Greenwich Village.  If you love stand-up, I highly recommend this place.  I've been there twice now and thought it was absolutely hilarious both times.  Plus, you can stroll around the Village before or after the show, which is always cool.
Those who know me well know that I have an obsession with food tours.  I like to pick up a little knowledge about where I've traveling to, but I'm really all about tasting all of the delicious food choices that are unique to the area.  I've done several tours in NY through Foods of New York and I highly recommend them, especially their Original Greenwich Village tour, which is incredible.  This time, however, we went with a different company, Urban Adventures, but still had an equally fantastic experience.  The tour we picked was the Lower East Side Food and Culture Tour and it took us through Little Italy, Nolita, SoHo, Chinatown, and more.  The food was delicious, and I had never really done much exploring in that part of the city so it was great to finally get to do that.  I think the highlight of the tour for everyone in my group was going to Yonah Schimmel's Knish Bakery and trying our first ever knish.  OMG, so good!
We of course took in a couple of Broadway shows while we were there as well.  For those who have been following my misadventures in trying to score Hamilton and Springsteen tickets, you know this was a huge deal for me.  Now don't get me wrong, you can still get tickets to either show, if you're willing to pay through the nose to buy them from a third-party reseller.  I was not willing to do that.  It was either straight from the venue at the normal ticket price or I wasn't going. So after more than a year of impatiently waiting for my turn, using the Ticketmaster Verified Fan program, I was finally able to score tickets to both shows for this past week.  I have cursed that whole process for months now, but I have to tell you, after seeing both shows this week, it was totally worth the whole pain-in-the-ass process.  Both shows were everything I hoped they would be and more.  Hamilton is truly brilliant.  It's now my favorite Broadway musical and I think Lin-Manuel Miranda is nothing short of a musical genius.  46 songs, mostly rap and hip hop, minimal dialogue outside of the songs, and everything about the show just blew me away.  I've had the soundtrack on repeat ever since we got on the train to head back home.  And Springsteen is a master storyteller.  I'm not sure any other pop/rock artist could pull off the kind of show he puts on on Broadway.  It's quintessential Springsteen, both in song choice and in showmanship.  Man, I just love that guy…
I could keep babbling about my trip, but I won't.  Apologies in advance if this post is filled with typos or just rambles incoherently.  I'm still so tired because I don't sleep well when I travel and I have a case of the post-vacation blues that I really need to get over, lol.
Oh, before I forget, I did go back and visit The Strand Bookstore and it was just as awesome as I remembered.  I didn't buy any books, but I did pick up a ton of cool bookish merchandise – totes, pins, etc.  If you ever make it to NYC, I definitely recommend going there and then heading across the street to Max Brenner's Chocolate Bar for a delicious gourmet Salted Caramel Hot Chocolate. Yum!
Oh well, that's it for me.  I'll be back to blog hopping and regular posting this week so I'll see you around the blogosphere.  Have a great week!
WHAT I POSTED LAST WEEK
No posts found.
WHAT I'M READING THIS WEEK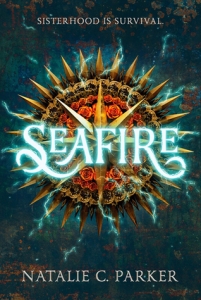 UPCOMING REVIEWS
 STACKING THE SHELVES
TOTALLY RANDOM
https://thebookishlibra.com/wp-content/uploads/2018/06/Weekly-Recap-Post.png
800
800
Suzanne
https://thebookishlibra.com/wp-content/uploads/2018/06/trimmed-Copy-of-Bookish-Logo-copy.png
Suzanne
2018-10-28 09:32:21
2018-10-28 13:19:21
Weekly Recap #75: Week of 10/21 -10/27