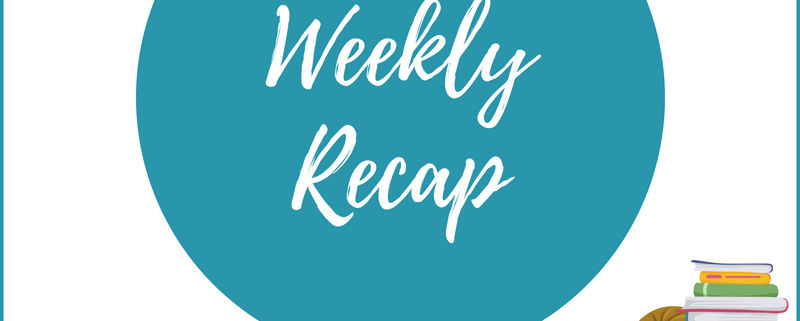 Weekly Recap #138: Week of 1/12 – 1/18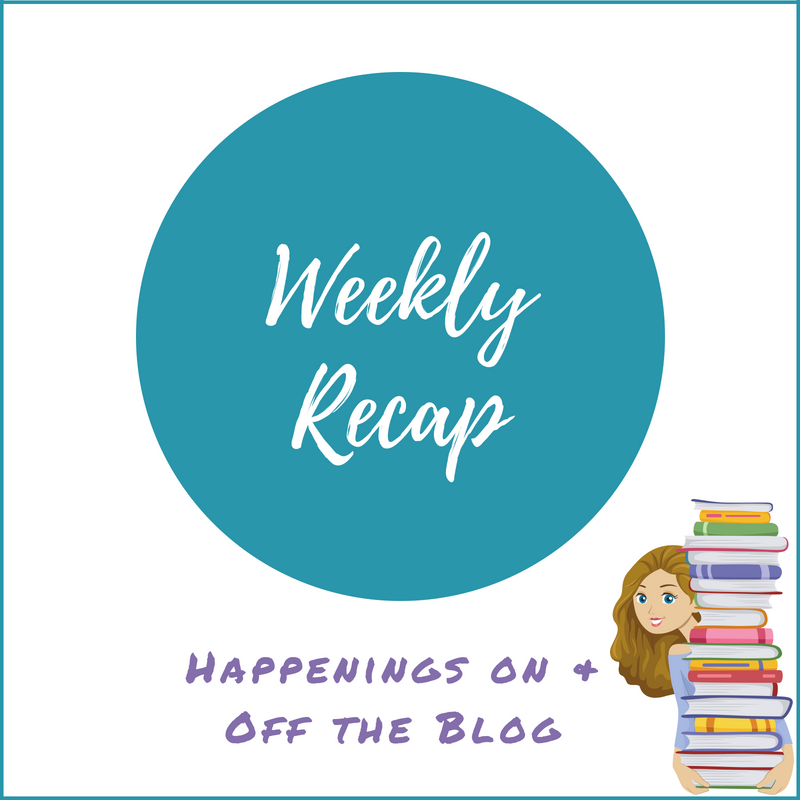 It's time for another weekly recap post of all things happening on and off the blog. This week I'll be linking to the Sunday Post, which is hosted by Caffeinated Book Reviewer and to Stacking the Shelves, which is hosted by Tynga's Reviews.
I'm still enjoying the calm before the storm this week, as most of my office mates are out at various pre-tax season trainings or are otherwise prepping for our upcoming busy season.  I think we'll have one more quiet week before things really take off.  Quiet weeks mean lots of reading time so I'm currently reading my 10th and 11th books of the year right now.  I still have four January ARCs to read, down from the 17 I started with in December — but then in keeping with my goal to read more of the books I own this year, I'm aiming to really scale back on how many ARCs I request per month.  I think I have 9 for February and only 6 for March so I'm slowly but surely getting myself under control, lol.
Not too much else has been going on. That lovely warm weather spell we had been having here snapped a couple of days ago and now we're back to winter with its snow, sleet, and cold temps.  I had spent many of my afternoons last week out walking and listening to audiobooks but now I'm back to hibernating in my reading room until spring.  Have I mentioned how much I hate to be cold?
I also opened my Netflix app for the first time in a few months because the new season of Grace & Frankie dropped last week. I love that show so much!  It just gets funnier and funnier every season, and Lily Tomlin and Jane Fonda are just pure gold together.
My son's indoor soccer league started back up this week too so we have a game to go to this afternoon. After that, I'll be fitting in some blog hopping since that's another of my goals for 2020.
I think that's pretty much it for me.  Have a great week, everyone!
WHAT I POSTED LAST WEEK
WHAT I'M READING THIS WEEK
 UPCOMING REVIEWS
 STACKING THE SHELVES
TOTALLY RANDOM
https://thebookishlibra.com/wp-content/uploads/2018/06/Weekly-Recap-Post.png
800
800
Suzanne
https://thebookishlibra.com/wp-content/uploads/2018/06/trimmed-Copy-of-Bookish-Logo-copy.png
Suzanne
2020-01-19 09:08:45
2020-01-19 09:08:45
Weekly Recap #138: Week of 1/12 – 1/18