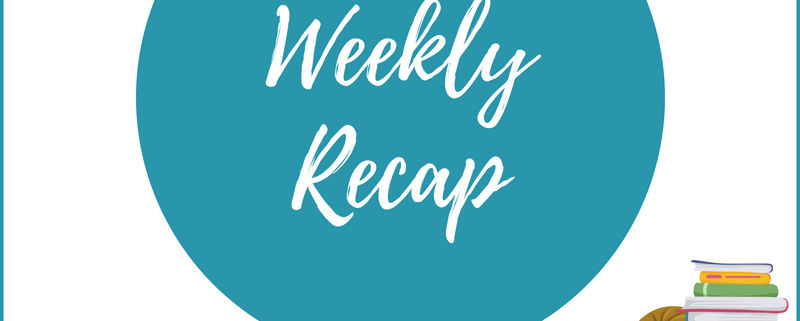 Weekly Recap #131: Week of 11/17 – 11/23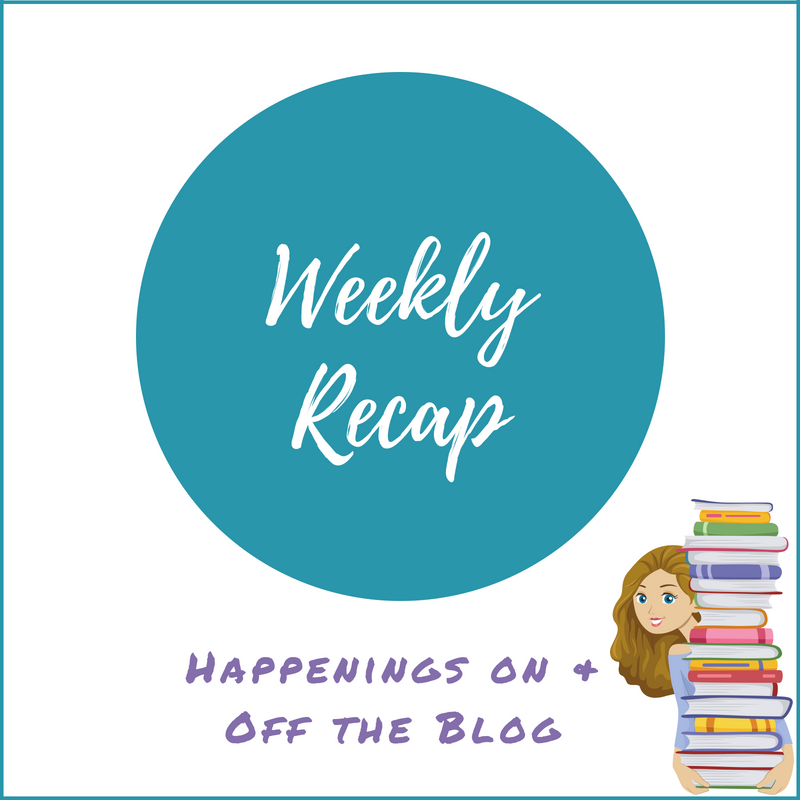 It's time for another weekly recap post of all things happening on and off the blog. This week I'll be linking to the Sunday Post, which is hosted by Caffeinated Book Reviewer and to Stacking the Shelves, which is hosted by Tynga's Reviews.
I guess the big news of the week is that my puppy seems to be doing much better.  He finishes up the last of his antibiotics tomorrow and as long as he doesn't backslide once the medicine is out of his system, he should be in the clear.  He still has a cough but the vet says that will probably linger for another week or so, but the fever and the congestion are definitely gone now, which is such a relief.  I was really worried about my fur baby for a while there!
Beyond that I've mostly been busy with work.  We have a big government deadline on November 30th so we've been trying to get all of the jobs related to that wrapped up before Thanksgiving.  I worked on Saturday in hopes of achieving that goal.  I think we're going to make it but we do have one client that we still need information from so it's on them if we don't make their deadline.
In order to make it easier to manage my blog while I've been busy with work and the pup, I've dropped back to four posts a week.  That's a pretty doable schedule for me so I'll probably keep it that way until January 2020 unless I get some unexpected free time along the way.
I'm also planning to jump back into doing mini reviews.  Even though I've been kind of lame about blogging, I have gotten quite a bit of reading done lately but just haven't reviewed anything.  Tomorrow I'm going to have a post of mini-reviews to share some quick thoughts on what I've been reading.  I've started reading my December ARCs and I also want to make a big push to meet my backlist goal of 35 pre-2019 books.  I've read 30 so far and I'm almost finished with Thunderhead and I'm about halfway through Beartown. I'm hoping to knock both of those out this week which will leave me the month of December to get at least 3 more read.  I've failed on most of my challenges this year so I'm really hoping to succeed with this one.
Anyway, I think that's about it for me.  Have a great week, everyone, and early Happy Thanksgiving to everyone who will be celebrating on Thursday!
WHAT I POSTED LAST WEEK
WHAT I'M READING THIS WEEK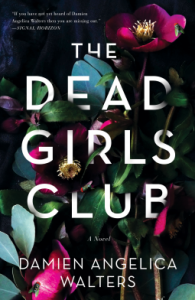 UPCOMING REVIEWS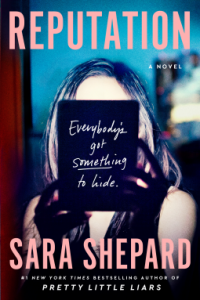 STACKING THE SHELVES
TOTALLY RANDOM
https://thebookishlibra.com/wp-content/uploads/2018/06/Weekly-Recap-Post.png
800
800
Suzanne
https://thebookishlibra.com/wp-content/uploads/2018/06/trimmed-Copy-of-Bookish-Logo-copy.png
Suzanne
2019-11-24 09:28:13
2019-11-24 09:28:13
Weekly Recap #131: Week of 11/17 – 11/23