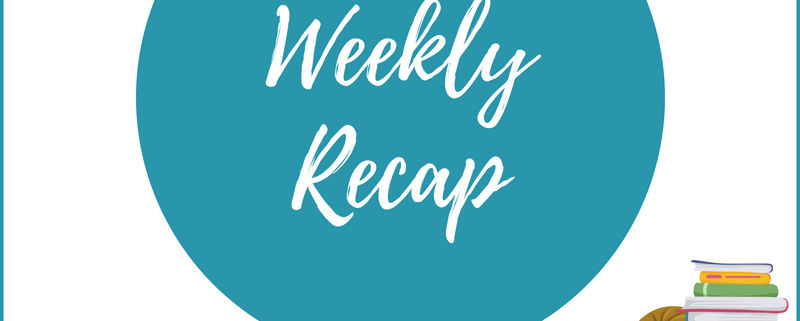 Weekly Recap #120: Week of 9/1 – 9/7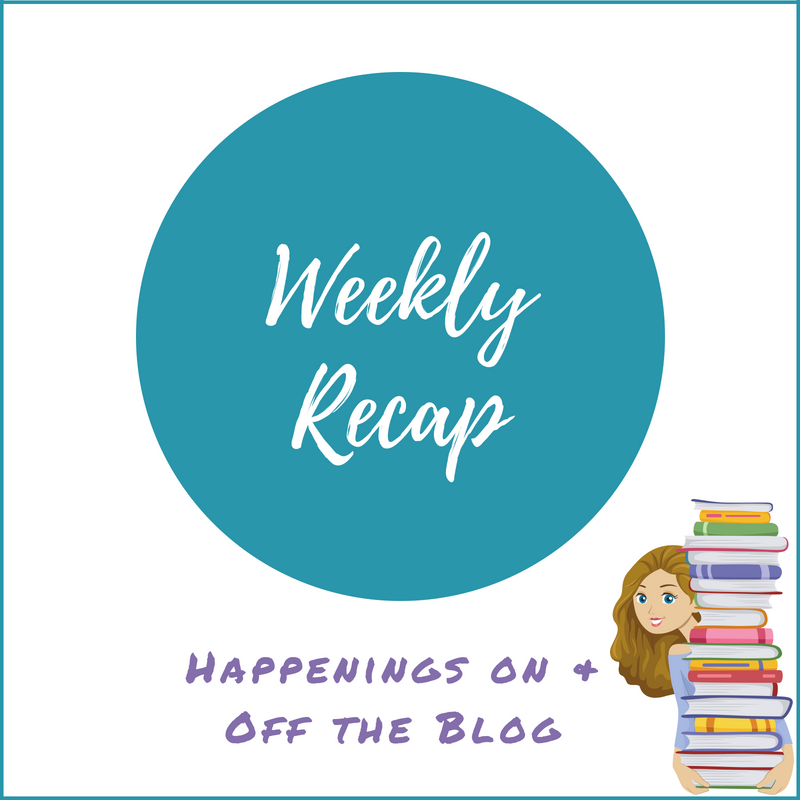 It's time for another weekly recap post of all things happening on and off the blog. This week I'll be linking to the Sunday Post, which is hosted by Caffeinated Book Reviewer and to Stacking the Shelves, which is hosted by Tynga's Reviews.
This has been the week of parental woes.  I feel like I've spent most of this week arguing with my son about smart phones.  He's turning 12 in a couple of weeks and currently has an old iPhone 5.  I thought we were being generous by letting him have a phone at all at his age, but apparently we're old stick-in-the-mud parents because all of his friends have the latest and greatest phones out there and he wants what they have.  I personally don't think he needs a new top-of-the-line phone. Hell, I have a full-time job and I'm still using an iPhone 6, but this child thinks he's entitled to a brand-new iPhone XR, price $749. On top of the fact that he's not even a teenager yet, he also drops his phone and loses it on a regular basis.  He places no value on taking care of it, so I just refuse to invest the money on a much more expensive phone.  We've debated this every night this week and at one point, I even offered to upgrade my own phone and give him my iPhone 6 so that he would at least have a bigger phone with more storage on it, etc. and he turned his nose up at that.  So incredibly frustrating.
Aside from that, it was a pretty uneventful week.  We ended up getting no rain at all from Dorian but did end up with some nice overcast, breezy days, so I spent a lot of time outside reading and working with Winston on his obedience lessons.  He is supposed to graduate from Puppy Level 1 Class today if he is able to do everything that he has been learning.  Fingers crossed!
On the reading front, I finally made it through all of my September 3rd ARCs and am finishing my last September 10th ARC, hopefully this weekend, so I'm feeling pretty good about those.  I also finally managed to squeeze in another book from the backlist, Spinning Silver from Naomi Novik.  I didn't love that one as much as I had hoped too, but it was still a pretty good read. I doubt I'll do a full review for it, but it was a solid 3.5 star read for me and probably would have been 4 stars if the POV changes weren't so confusing at times.  They changed abruptly in the middle of chapters and weren't clearly labeled as POV changes, and I just wasn't a fan of that.
Anyway, I think that's pretty much it for me.  Have a great week, everyone!
WHAT I POSTED LAST WEEK
WHAT I'M READING THIS WEEK
 UPCOMING REVIEWS
 STACKING THE SHELVES
TOTALLY RANDOM
https://thebookishlibra.com/wp-content/uploads/2018/06/Weekly-Recap-Post.png
800
800
Suzanne
https://thebookishlibra.com/wp-content/uploads/2018/06/trimmed-Copy-of-Bookish-Logo-copy.png
Suzanne
2019-09-08 09:28:01
2019-09-15 09:09:00
Weekly Recap #120: Week of 9/1 – 9/7