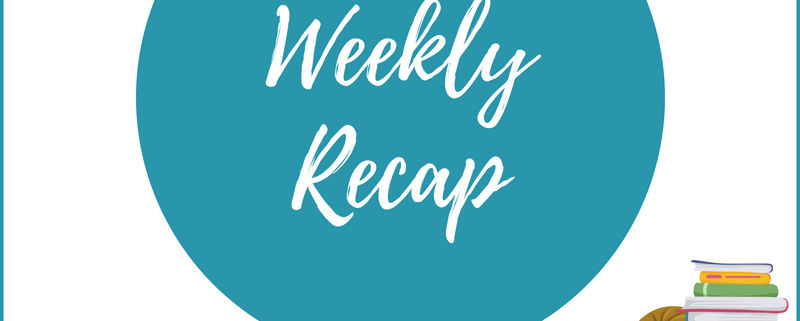 Weekly Recap #119: Week of 8/25 – 8/31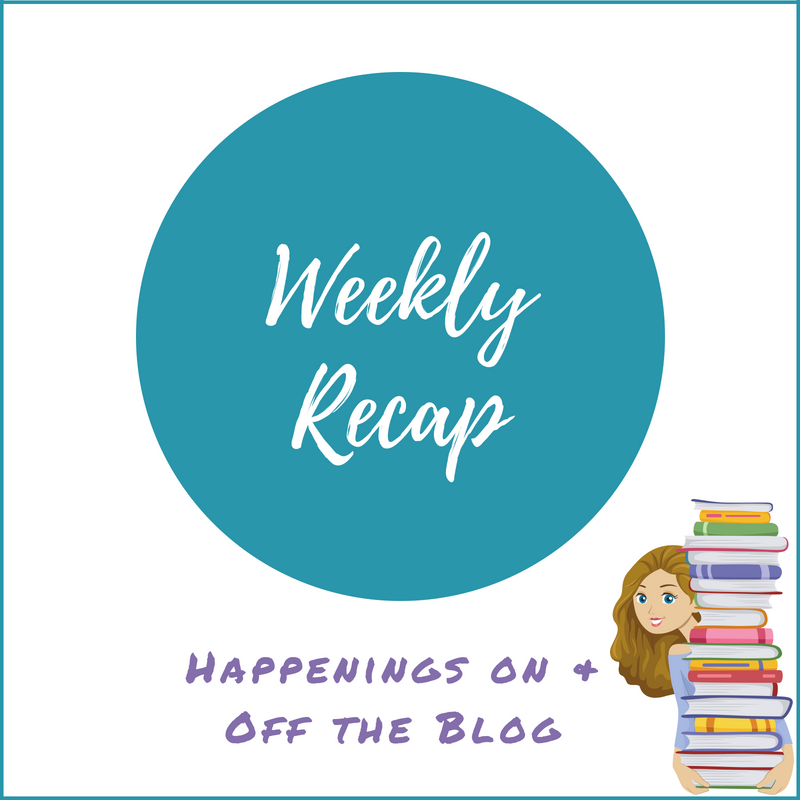 It's time for another weekly recap post of all things happening on and off the blog. This week I'll be linking to the Sunday Post, which is hosted by Caffeinated Book Reviewer and to Stacking the Shelves, which is hosted by Tynga's Reviews.
I hope everyone who has a long Labor Day weekend is enjoying it.  I know Hurricane Dorian is bearing on the East Coast of the U.S. so I hope everyone who is potentially impacted has completed their storm prep and evacuated as needed.  I'm in Virginia so we're just basically in wait-and-see mode as to how much rain, if any, we'll get from the storm if it tracks further north.   Thankfully, the past couple of days have been gorgeous and today looks good too so at least our outdoor Labor Day activities should go off without a hitch.
I kind of fizzled on my blogging late in the week again, mainly because my son's first soccer game was Thursday night and we had extra practices leading up to it.  I really should just start taking my laptop with me and blogging while he's practicing. It would be a much better use of my time than sitting there watching the clock and wondering how much longer we have to stay there, lol. Sadly, his team did not win their first game, they lost 4-2, but I still thought they looked good and were competitive so hopefully they'll have a good season overall.
I was also a blogging bum because I hunkered down into reading mode to get all of my September 3rd ARCs read.  I'm working on the last one now so not too bad considering how far behind I was this time last Sunday. As far as what I read, I haven't decided if I'm going to do a full review for The Girl the Sea Gave Back.  I was really looking forward to that one because I enjoyed Sky in the Deep so much, but in a lot of ways, the second book fell flat for me.  I'm struggling to put my finger on exactly why, hence possibly no review because I just don't know what to say.  Bringing Down the Duke was a great read though so I'm looking forward to reviewing that one and I also have an excerpt the publisher sent me that I'll be sharing as well.  The Ann Cleeves book is the one I'm currently working on and so far I'm really enjoying it. I really like Cleeves writing and the murder mystery has already sucked me in so I'm expecting it to be a quick read.
While I was in reading mode, I also finished my re-read of the second book for the #IronThrone readalong.  I think I'm still a week behind but am getting ready to start A Storm of Swords so I'm pretty excited about that.
I think that's pretty much it for me.  Have a great week, everyone!
WHAT I POSTED LAST WEEK
WHAT I'M READING THIS WEEK
 UPCOMING REVIEWS
 STACKING THE SHELVES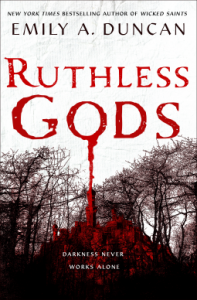 TOTALLY RANDOM
https://thebookishlibra.com/wp-content/uploads/2018/06/Weekly-Recap-Post.png
800
800
Suzanne
https://thebookishlibra.com/wp-content/uploads/2018/06/trimmed-Copy-of-Bookish-Logo-copy.png
Suzanne
2019-09-01 09:02:22
2019-09-01 09:02:22
Weekly Recap #119: Week of 8/25 – 8/31