Weekly Recap #43: Week of 3/4 – 3/10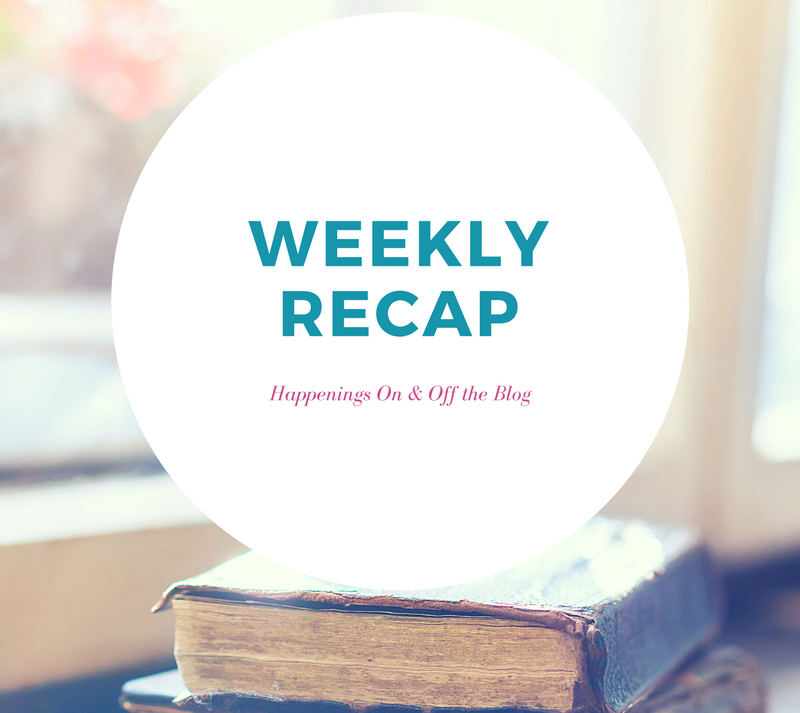 It's time for another weekly recap post of all things happening on and off the blog. This week I'll be linking to the Sunday Post, which is hosted by Caffeinated Book Reviewer and to Stacking the Shelves, which is hosted by Tynga's Reviews.
I started off my week by going with my family to see Black Panther.  Wow, talk about a movie living up to the hype!  It was incredible and I'm so ready for a sequel!  I also saw trailers for the upcoming Christopher Robin and Mary Poppins Returns films and I'm just so excited for both of those since Winnie the Pooh and Mary Poppins were such big parts of my childhood.
The rest of the week was pretty quiet.  It's busy season at work so I'm fried by the time I get home each day and lay around like a lump until it's time to get up and do it all over again, lol.  I got a fair amount of reading done this week, including Kristin Hannah's The Great Alone, which was an amazing read.  I didn't think she could top The Nightingale, but she got pretty darn close with this one and it had me sobbing by the end.  After that I needed some laughs so I binge watched season 1 of The Good Place on Netflix.  The first two episodes were average but after that it was hilarious.
I also had a random mishap on Thursday that has slowed down my blog commenting and review writing a little.  I was walking down the stairs and lost my footing when I was nearly all the way down.  I fell but somehow caught my underarm on the newel post.  I didn't break or dislocate anything thankfully but being slightly airborne and then getting jammed up on the newel post really jerked around my upper body and shoulders so I'm very sore all over those areas and my right arm and wrist have some colorful bruises from where it smacked the post.  It has been a little uncomfortable to type a lot, but tonight it's starting to finally ease up a bit.  Hopefully I'll be good as new in the next day or so.  The best part of the whole experience was that my son was upstairs playing video games and remained completely oblivious to the entire incident.  I screamed, fell, and then cursed a blue streak for quite a while afterwards because it f-ing hurt like hell, and he never even came out of his room to see what had happened.  He didn't know it had happened until later that night when he heard me telling his dad about it when he got home from work, lol.  Anyway,  lesson learned that day was that stockings and stairs don't go well together!
I think that's it for me for now.  I hope everyone has a wonderful week!
WHAT I POSTED LAST WEEK
WHAT I'M READING THIS WEEK
UPCOMING REVIEWS
 STACKING THE SHELVES
TOTALLY RANDOM
https://thebookishlibra.com/wp-content/uploads/2018/01/new-weekly-recap-design.png
713
800
Suzanne
https://thebookishlibra.com/wp-content/uploads/2018/06/trimmed-Copy-of-Bookish-Logo-copy.png
Suzanne
2018-03-11 05:30:03
2018-03-10 20:33:01
Weekly Recap #43: Week of 3/4 – 3/10