Weekly Recap #82: Week of 12/9 -12/15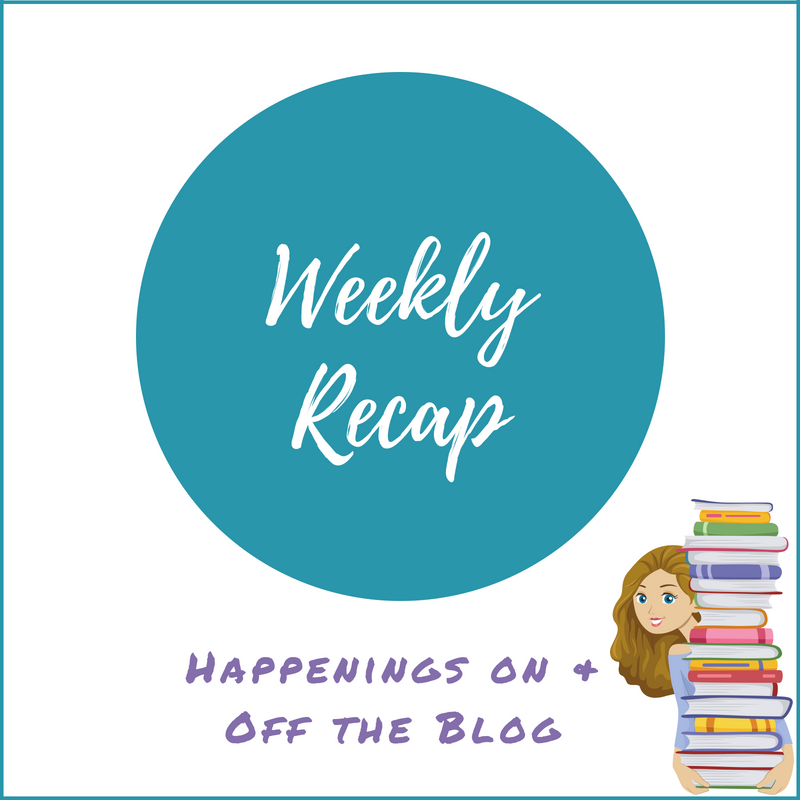 It's time for another weekly recap post of all things happening on and off the blog. This week I'll be linking to the Sunday Post, which is hosted by Caffeinated Book Reviewer and to Stacking the Shelves, which is hosted by Tynga's Reviews.
We had our first big snowfall of the season here in Central Virginia this past week.  Well, not really all that big, but we don't do snow here so it doesn't take much to shut everything down.  We had 5 inches of the white stuff, and my son's school was closed for 3 1/2 days.  I even got one snow day out of it myself, which was nice since I've been so wiped out lately.  This Thursday thankfully is my last work day of 2018, so I can have a couple of days to crash and burn before the holiday festivities kick into high gear.
My son had his first band concert of the year this past Thursday night.  He plays trumpet and band is really the only class he likes this year, so I was really glad to attend the concert and hear how great they actually already sounded.  It was especially impressive considering they've only been playing their instruments since late August and all of the band classes only got to meet together once to practice as a big group because of the snow cancellations.
Speaking of my son, I love him dearly but he was a huge source of unexpected drama this week.  Since Thanksgiving he's been telling me that his math teacher has been giving them time in class to finish their homework and so he hasn't been bringing anything home to work on.  As I found out the hard way this week, that's not the case, and he has actually turned in so little work since Thanksgiving that his grade has dropped from an A to a C.  I can't get a straight answer out of him as to what's going on, but I think he has been lying about having homework to do because his soccer classes are eating into his video game time.  The only way he could reclaim that time was to say he had already completed his homework and then hide the evidence to the contrary by not bringing anything home.  I had an impromptu conference with the math teacher this week and she showed me how I can go online and see her actual grade book and know what's missing and what has been turned in going forward, but needless to say, it did not make for a good week and my son is now expected to bring his assignments home every night, whether or not he has already completed them, so that I can see for myself.
Not much else is going on here. I just finished picking out what blogging/reading challenges I want to do in 2019, so I'll be posting those tomorrow.  I only have one more ARC that I need to review for December and I'm reading that right now so I'm feeling pretty good about that right now.  I still need to do two discussion posts to complete my 2018 discussion challenge so hopefully I can knock those out in the next couple of weeks as well.
Oh well, that's all I have.  I hope everyone has a great week!
WHAT I POSTED LAST WEEK
WHAT I'M READING THIS WEEK
 UPCOMING REVIEWS
 STACKING THE SHELVES
TOTALLY RANDOM
https://thebookishlibra.com/wp-content/uploads/2018/06/Weekly-Recap-Post.png
800
800
Suzanne
https://thebookishlibra.com/wp-content/uploads/2018/06/trimmed-Copy-of-Bookish-Logo-copy.png
Suzanne
2018-12-16 10:05:30
2018-12-16 13:19:33
Weekly Recap #82: Week of 12/9 -12/15