Weekly Recap #16: Week of 8/27 – 9/2
Hey everyone!  It's time for another weekly recap post of all things happening on and off the blog. This week I'll be linking to the Sunday Post, which is hosted by Caffeinated Book Reviewer and to Stacking the Shelves, which is hosted by Tynga's Reviews.
This was my vacation week, and although I'm sad to see it end tomorrow, I had a nice, relaxing time.  My son and I hung out quite a bit, which was nice since he starts back to school on Tuesday.  We had cool, rainy weather off and on all week so it made for great reading and movie marathon days.  My son and I watched A Dog's Purpose (OMG, what a tearjerker!), Lego Batman, and Boss Baby.  Man, I love Redbox. Those movies probably would have cost us $100 to go see them in the theater and get snacks, etc. and we were able to see them all for just $4.25.  We also went to his school on Friday and met his new teacher.  He was more excited to see the class roster than to meet the teacher.  After a year of being in different classrooms from most of his friends, they are all reunited this year.  I feel sorry for the teacher, haha!
In blog-related news, I got a lot of reading done this week so that was nice.  I haven't posted my review yet, but Warcross by Marie Lu was my favorite read from the week. It was outstanding! The One Memory of Flora Banks unfortunately ended up being a DNF.  I sympathized with the main character and her condition, but the constant repetition reminded me of the movie Groundhog Day, which I wasn't a fan of either.  I found myself rapidly skimming through, just looking for anything that was new, and it just got to be tedious, therefore the DNF.  I finally got around to reading A Perfect Obsession, a Netgalley request that I was woefully behind on.  I'll be posting my review for that this week. It was a pretty good read, although I did have a few issues with it.  I've also just started reading A Gentleman's Guide to Vice and Virtue, a much-hyped 2017 release.  So far it is living up to the hype and is just hilarious.  It's a huge book but I expect to knock it out in a day or two.
I also only have one more ARC to read for September deadlines so I'm coming out of my vacation, feeling like I've been very productive.  I do have 6 ARCs to read for October though so I'm planning to go ahead and get started on those later this week so that I don't end up in a hole.
I think that's it for me.  Have a great week, everyone!
WHAT I POSTED LAST WEEK
WHAT I'M READING THIS WEEK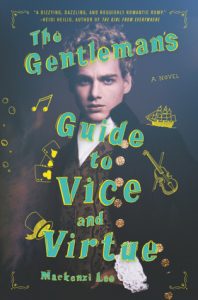 UPCOMING REVIEWS
STACKING THE SHELVES
TOTALLY RANDOM
https://thebookishlibra.com/wp-content/uploads/2017/07/How-I-write-negative-reviews-2-1.png
1200
800
Suzanne
https://thebookishlibra.com/wp-content/uploads/2018/06/trimmed-Copy-of-Bookish-Logo-copy.png
Suzanne
2017-09-03 09:32:21
2017-09-03 09:34:16
Weekly Recap #16: Week of 8/27 – 9/2