Top Ten Tuesday – Top 10 Hidden Gems in YA Fiction
Top Ten Tuesday is a fun weekly meme hosted by The Broke and the Bookish. This week's topic is Ten Hidden Gem Books in X Genre: Pick a genre and share with us some books that have gone under the radar in that genre!
* * * * *
I chose to use a broad brush when selecting books for this topic and just went with Young Adult Hidden Gems in general.  I included several contemporary reads that I loved but it seems like not many others have read yet, as well as a couple of fantasy reads, and at least one historical fiction.  I did cheat a bit with my last three entries (sorry!) and have written little explanations for each cheat below.  Can't wait to see what hidden gems others have come up with.  I feel like this is one of those TTT topics that is going to cause my TBR pile to grow even taller!
Top 10 Hidden Gems in Young Adult Fiction
1. WORDS IN DEEP BLUE by Cath Crowley
* * * * *
2. THE MEMORY OF THINGS by Gae Polisner
* * * * *
3.  WE ARE STILL TORNADOES by Michael Kun & Susan Mullen
* * * * *
4. ZENN DIAGRAM by Wendy Brant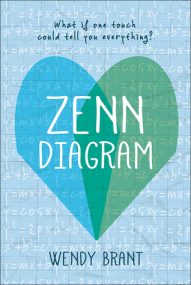 * * * * *
5. HOW TO MAKE A WISH by Ashley Herring Blake
* * * * *
6. A TRAGIC KIND OF WONDERFUL by Eric Lindstrom
* * * * *
7. AIR AWAKENS by Elise Kova
8. AN ABUNDANCE OF KATHERINES by John Green
Okay, I'm kind of cheating on this one.  It's John Green so how hidden is it really?  But I chose it because out of all of his books, it seems to be the one that gets the least amount of attention even though, for me anyway, it was just as good a read as any of his other books.
9. THE GIRL WITH THE RED BALLOON by Katherine Locke
I'm cheating on this one a bit as well, considering it's just now coming out.  It's a fabulous read (Check out my 5-star review) and yet it just doesn't seem to be generating as much buzz as I would have expected it to.
10. LETTERS TO THE LOST by Brigid Kemmerer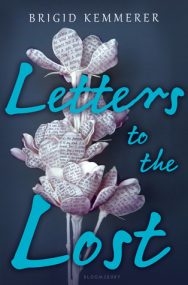 And here's me cheating one last time with a book I haven't even read yet.  This is one of my most anticipated releases for the year and I've read several great reviews for it, but it still doesn't seem to be getting nearly the attention it should.
Question:  What are some YA fiction reads that you consider to be hidden gems?
https://thebookishlibra.com/wp-content/uploads/2016/08/toptentuesday.png
864
1600
Suzanne
https://thebookishlibra.com/wp-content/uploads/2018/06/trimmed-Copy-of-Bookish-Logo-copy.png
Suzanne
2017-08-29 08:00:36
2017-08-29 08:00:36
Top Ten Tuesday – Top 10 Hidden Gems in YA Fiction