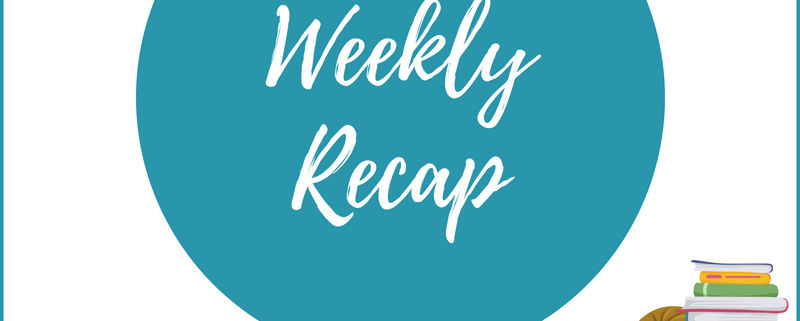 Weekly Recap #136: Week of 12/22 – 12/28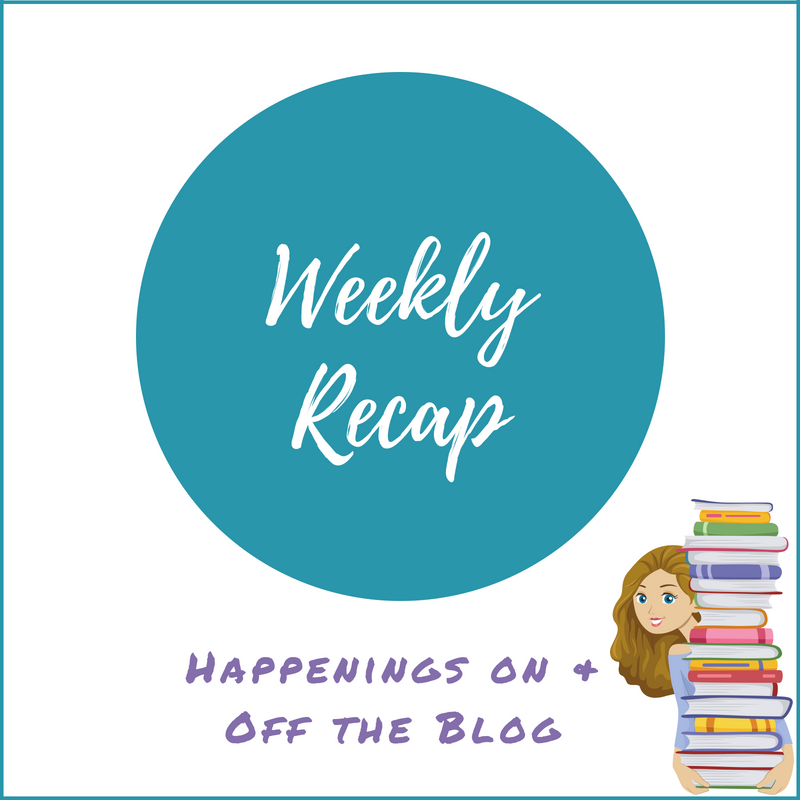 It's time for another weekly recap post of all things happening on and off the blog. This week I'll be linking to the Sunday Post, which is hosted by Caffeinated Book Reviewer and to Stacking the Shelves, which is hosted by Tynga's Reviews.
I Hope everyone who was celebrating this week had a wonderful holiday.  Mine was very nice. We kept things pretty low key and mainly just enjoyed spending the day together.  We spread out making visits to other family members over the entire week rather than trying to jam it all into one day and it was much more relaxing than usual.  Since I had to work on Christmas Eve and the day after Christmas, the low key Christmas Day was especially nice.  I'm off from work from now until January 6 so I'm looking forward to lots more relaxing and then a short trip to NYC to see some shows with one of my besties next weekend.
I've gotten a pretty decent amount of reading in between the low-key holiday and the painfully slows days at work. I still have 2 and a half ARCs to read for January 7th but that's down from 8 this time last week, so yay for progress! I also have a bunch to get through for January 14th, but after that, one of my main goals for 2020 is to focus less on ARCs and more on books I already own.  I'm still debating how many challenges I'm going to take part in, but the one that I know I'll do is the Beat the Backlist challenge. I read 36 books from my backlist this year and really want to increase that number in 2020.
I think that's about it for me.  I'd like to take a moment and wish everyone in the bookish community a happy and healthy 2020. Thank you all for your friendship and support. You're the best!
WHAT I POSTED LAST WEEK
WHAT I'M READING THIS WEEK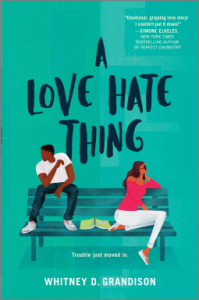 UPCOMING REVIEWS
 STACKING THE SHELVES
TOTALLY RANDOM
https://thebookishlibra.com/wp-content/uploads/2018/06/Weekly-Recap-Post.png
800
800
Suzanne
https://thebookishlibra.com/wp-content/uploads/2018/06/trimmed-Copy-of-Bookish-Logo-copy.png
Suzanne
2019-12-29 09:16:00
2019-12-29 09:16:00
Weekly Recap #136: Week of 12/22 – 12/28