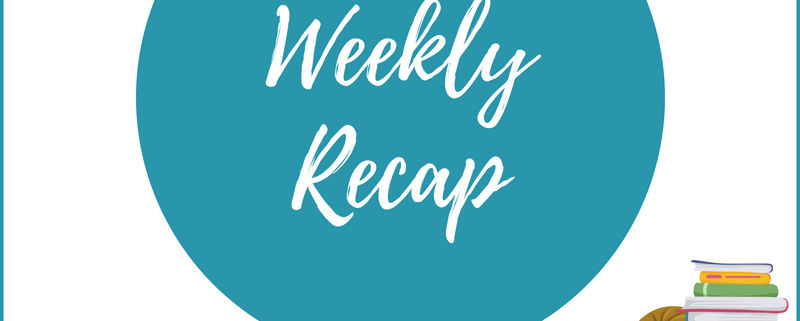 Weekly Recap #111: Week of 6/30 – 7/6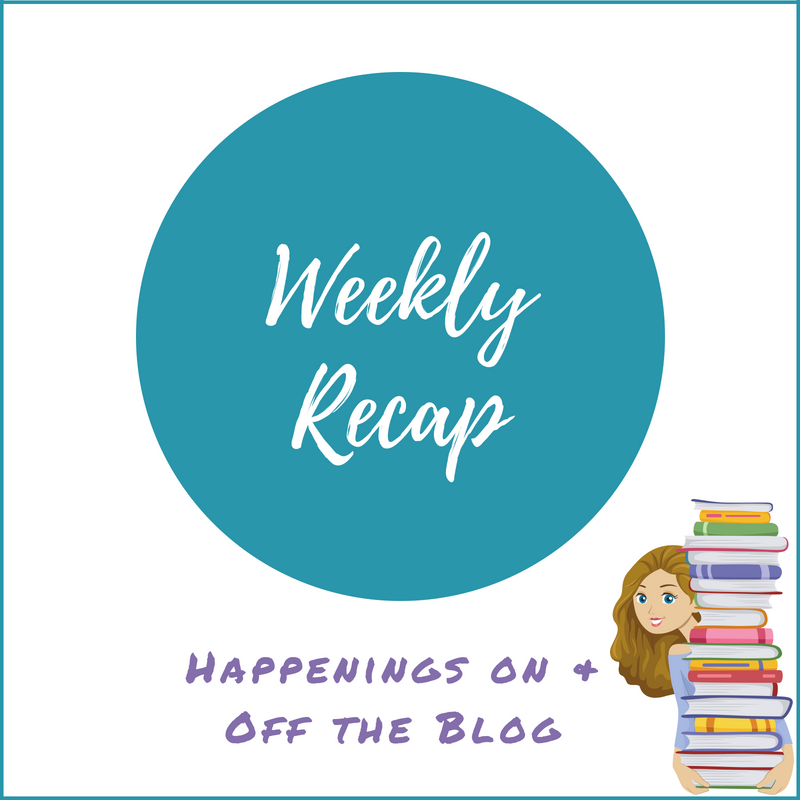 It's time for another weekly recap post of all things happening on and off the blog. This week I'll be linking to the Sunday Post, which is hosted by Caffeinated Book Reviewer and to Stacking the Shelves, which is hosted by Tynga's Reviews.
I hope everyone who was celebrating July 4th had a wonderful holiday.  Ours was pretty lowkey but enjoyable.  My mom and sister visited and we went to see Spiderman: Far from Home, which was fabulous, and then had lunch at a new Italian deli and bakery that recently opened a 3-minute drive from my house (also fabulous, although it could be dangerous having such easy access to delicious Italian pastries!).  I had to work on July 5th so we didn't do much with fireworks, etc. but I did settle in and get a ton of reading done and we started a new home improvement project, painting my office/library.  I'm changing it from an apple green to a pale lilac and I'm pretty excited for the finished result.  So far we've only done the ceiling and touched up the white trim, but the wall color will happen today!
I did have one fail once we decided to paint, however.  I got so excited about it and so eager to clean out the room and get started, that I packed up all of my electronics except my phone and kindle.  My computer has been stored offsite for the past few days.  Not a big deal except that I had this grand plan of spending part of the weekend blog hopping and that didn't happen.  I did finally find my laptop charger though so I'm using that to write this post and will blog hop between coats today, lol.
As I mentioned, I got a lot of reading done this weekend.  I finished The Best Lies by Sarah Lyu, which I really enjoyed, and Wilder Girls, which I enjoyed overall but have some mixed feelings about.  Stay tuned for my reviews for those later this week.  I also finished the first book in the IronThrone Readalong and hope to start the second one tonight.  I also finished The Bookish Life of Nina Hill, which I absolutely adored.  I'll be reviewing that and will also be hosting a giveaway for a finished copy so be sure to stop by tomorrow for that post and to enter the giveaway.
I think that's about it for me.  Time to get back to painting!
Have a great week, everyone!
WHAT I POSTED LAST WEEK
WHAT I'M READING THIS WEEK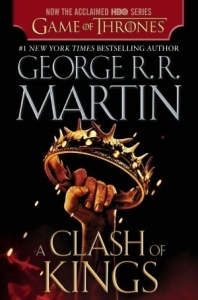 UPCOMING REVIEWS
 STACKING THE SHELVES
  Surprisingly enough, none!
TOTALLY RANDOM
https://thebookishlibra.com/wp-content/uploads/2018/06/Weekly-Recap-Post.png
800
800
Suzanne
https://thebookishlibra.com/wp-content/uploads/2018/06/trimmed-Copy-of-Bookish-Logo-copy.png
Suzanne
2019-07-07 09:27:00
2019-07-07 09:27:00
Weekly Recap #111: Week of 6/30 – 7/6