Weekly Recap #52: Week of 5/6 – 5/12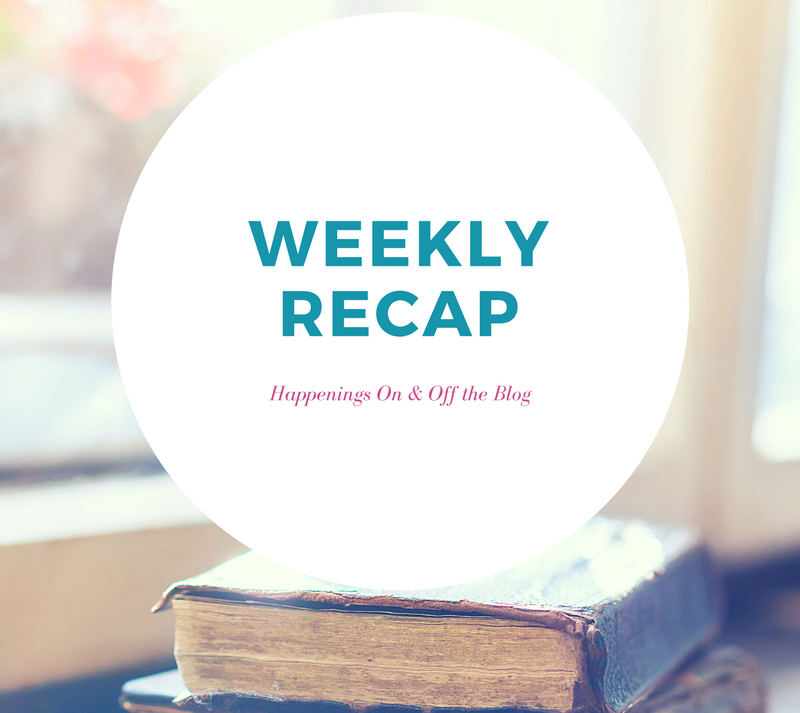 It's time for another weekly recap post of all things happening on and off the blog. This week I'll be linking to the Sunday Post, which is hosted by Caffeinated Book Reviewer and to Stacking the Shelves, which is hosted by Tynga's Reviews.
First of all, let me say Happy Mother's Day to all of the moms who are celebrating today!  My mom is visiting today, so I'll be joining her for lunch and a movie as soon as I finish writing up this post.  My son chose our Mother's Day activities so we will be seeing Avengers: Infinity War today.  Probably not what I would have picked for Mother's Day but oh well, it should be entertaining anyway, lol.
This week started out slow but then went a bit off the rails for me and my family.  We won our last soccer game of the season on Tuesday night but then found out Friday morning that playoffs started the next morning, with our playoff game being at 10a.m.  Normally we have some time in between the last games and the playoffs so no one was expecting the schedule to come out so quickly and for the games to start the next day.  Needless to say, we hadn't practiced at all going into the game on Saturday.  Even better than that was that our coach had to work and couldn't even be at the game.  My husband and another parent stepped up and coached the team so that we at least didn't have to forfeit.  The game ended up being one of the most intense kids' soccer games I've ever watched.  We were tied 0-0 going into the 4th quarter, then with 2 minutes left on the clock, we finally scored a goal.  We thought we had it in the bag then, but with 45 seconds left in the game, the other team tied it up.  Because it was a playoff game, it couldn't end with a tie, however, so the refs told us that we would play two bonus quarters, 5 minutes each.  At the end of those, we were still tied, so then we played a sudden death shoot out.  After a round of that, we were still tied!  Finally, during the second shoot out round, the other team scored on our goalie and the game ended.  Our season may be over, but I could not be prouder of this group of kids.  They did not go down without a fight.  And it was over 90 degrees and brutally sunny while they were playing so it was all the more impressive since I was melting into a puddle in my chair just watching them.
Aside from the soccer drama, not much else has gone on here.  Work, home, read, watch a little TV.  I've actually spent way too much time watching the TV renewals and cancellations this week and stressing out about whether or not Marvel: Agents of S.H.I.E.L.D. will be renewed.  As of my typing up this post, S.H.I.E.L.D. is the only show ABC hasn't made a decision on yet so I'm on pins and needles about that.  This week's episode was so fantastic too!  Any Philinda shippers out there?!  OMG!
On that note, I think that's about it for me.  I hope everyone has a wonderful week!
WHAT I POSTED LAST WEEK
WHAT I'M READING THIS WEEK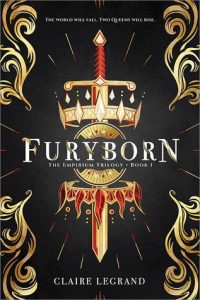 UPCOMING REVIEWS
 STACKING THE SHELVES
TOTALLY RANDOM
https://thebookishlibra.com/wp-content/uploads/2018/01/new-weekly-recap-design.png
713
800
Suzanne
https://thebookishlibra.com/wp-content/uploads/2018/06/trimmed-Copy-of-Bookish-Logo-copy.png
Suzanne
2018-05-13 06:30:18
2018-05-12 23:08:20
Weekly Recap #52: Week of 5/6 – 5/12