A couple of weeks ago, Grace at Rebel Mommy Book Blog wrote a post where she shared some authors she's planning to read for the first time this year.  Her post really got me thinking about all of the authors I really want to try this year.  I've had some authors sitting on my to-read list for a couple of years now and still haven't gotten around to them.  Others are fairly new additions, but I've just heard such great things about them so I'm anxious to give them a try. As always, there are also authors from a variety of different genres represented.
The one thing all of these authors have in common though is you guys.  As I scrolled down my to-read list, it really impressed me just how many books I've added to that list since I started blogging and reading other book blogs.  I literally add numerous titles based on your recommendations and reviews every single week, and although I hadn't really given it a tremendous amount of thought before, it really adds up!  It's no wonder my TBR is so enormous, haha!
I think back to those 'Must Read' or 'Most Anticipated' book lists from major publications where I used to get most of my recommendations before I started blogging and just cringe on how many bad books I suffered through.  I finally gave up on those because the selections were almost always awful and I really started to wonder if people had bought their way onto the lists. Thinking about this just really makes me want to give a shout out to all of my fellow book bloggers.  Whether you love or hate a book, I love that I can trust that you're giving me your honest opinion. In fact, I trust your judgment so much that I rarely add books to my TBR that haven't been recommended by a fellow blogger.
All of that said, whether you run a big blog or a small blog, don't ever let anyone tell you that you're not an influencer because every single author on the following list of authors I plan to try this year is an author that wouldn't even have been on my radar if not for recommendations from you.
Authors I Plan to Read for the First Time in 2019
1. ABBI WAXMAN
2. EMMA MILLS
3. MARTHA WELLS
4. KRISTY WOODSON HARVEY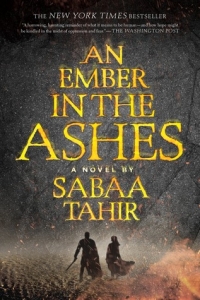 5. SABAA TAHIR
6. SUSAN MEISSNER
7. BECKY CHAMBERS
8. ILONA ANDREWS
9. ANNETTE MARIE
10. RENEE AHDIEH
Do you plan to try any new authors this year thanks to recs from fellow bloggers?
https://thebookishlibra.com/wp-content/uploads/2018/07/Discussion-Post.png
800
800
Suzanne
https://thebookishlibra.com/wp-content/uploads/2018/06/trimmed-Copy-of-Bookish-Logo-copy.png
Suzanne
2019-05-02 05:45:11
2019-05-01 17:45:12
Discussion: Authors I Plan to Read in 2019 That Wouldn't Even Be on my Radar If Not for Book Bloggers