Discussion: Tackling the Series That Have Lingered on my TBR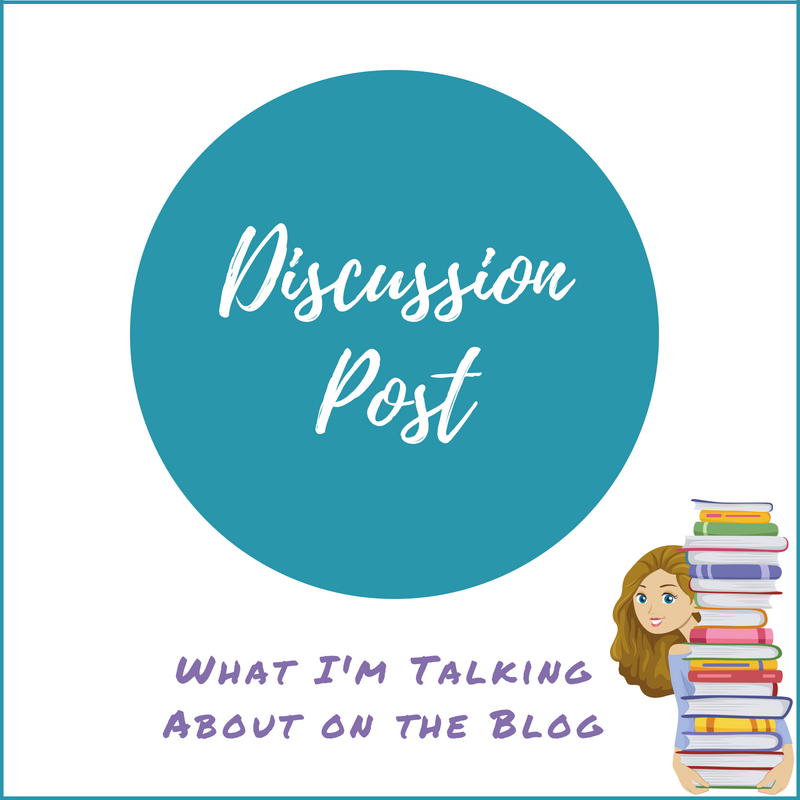 While setting my reading goals for this year, it struck me that the biggest culprit that keeps my TBR so mountainous is that I struggle so much with the series.  I really have a love-hate relationship with them.  I read one book from a series and even if I love it and the next book is available, I still flit off and read something else rather than continuing with the next book.  I'm also famous for saying that I want to wait for at least two books in a series to come out before I even start reading so that I can then binge read them both.  Yeah, that doesn't happen either.  Instead, I end up with series on my TBR where I was waiting for the second book, promptly forgot about the series altogether, and now the series has 3, 4, and sometimes even 5 books out.  I've been a series failure for years but because one of my goals this year is to read more of the books I already own, I'm really going to make an effort to get through a bunch of series. Even if I don't finish them, I need to see progress, preferably well beyond the first book.  If there's no progress, I think it's probably time to take them off of my TBR and move on with my life.
THE SERIES I'VE MADE PROGRESS ON
I plan to start with the series that I'm closest to being caught up on and that's The Illuminae Files.  I read and loved the first two books but then just never got around to reading the final book.  Once I get through my February ARCs, finishing this series is my number one priority.
THE ILLUMINAE FILES by Jay Kristoff and Amie Kaufman
Once I've finished with that series, I plan to continue with the Throne of Glass series.  I've had most of the books on my shelf for years but just finally pulled the first one down in December.  I read it and immediately felt like a jackass for having ignored the series for so long, I don't know that I'll get the entire series read in 2019, but I plan to get through as many as possible since it's the biggest series sitting on my shelves.
THRONE OF GLASS by Sarah J. Maas
Another series that has been sitting on my shelves for years is The Raven Cycle.  Just like with Throne of Glass, I either ignored the hype or else worried that the books wouldn't live up to the hype. I couldn't even tell you which at this point, but regardless, it took me until this month to finally read the first book.  Also, like with Throne of Glass, I felt like a moron for putting it off because it was brilliant.  I started and plan to continue this series on audio and hope that I'll finish it this year since the first book went so quickly.
THE RAVEN CYCLE by Maggie Stiefvater
The next series I really want to get caught up on is the DC ICONS series.  I thought Wonder Woman: Warbringer was great, but then saw a lot of meh reviews for the Batman book so I lost interest in the series for a while.  My sister texted me last week though to tell me how much she loved Catwoman: Soulstealer so my interest is renewed.  Worst case scenario is that I skip Batman and move on to Catwoman but there will be progress, darn it, before the Superman book comes out in March.
DC ICONS by Bardugo, Lu, Maas, and de la Peña
A Song of Ice and Fire has the honor of sitting on my bookshelves the longest unread.  I have slowly but surely made progress on the series though and only have to read one more book to be all caught up.  The problem?  That one brick of a book is as long as some of the complete other series I want to read.  The good thing is that Martin takes so long to come out with each book that I'll probably be caught up for years once I finish A Dance with Dragons, lol.
A SONG OF ICE AND FIRE by George R.R. Martin
The Clash of Kingdoms series is one I started but then honestly just completely forgot about until I won the second book in a giveaway this past fall.  The third book is also out now, so I'd like to go ahead and wrap this one up as soon as possible too.
CLASH OF KINGDOMS by Erin Summerill
A final series that I've made some progress on and would like to wrap up this year is The Nevernight Chronicles.  I really enjoyed the first book but haven't gotten around to the second book yet.  The third book comes out in September so I'd like to be caught up by then.
THE NEVERNIGHT CHRONICLES by Jay Kristoff
THE SERIES I HAVE YET TO EVEN START
In addition to all of the series that I've started but not finished, I also have a pretty ridiculous list of series that I keep saying I'm dying to start but then keep ignoring.  Below is a list of series I still haven't started yet that have been on my TBR the longest.  If you've read any of these, which ones do you think I should prioritize once I make some progress on the series I've already begun?  Are there any you think aren't even worth starting at this point?
THREE DARK CROWNS by Kendare Blake
ARC OF A SCYTHE by Neal Shusterman
AN EMBER IN THE ASHES by Sabaa Tahir
FLAME IN THE MIST by Renee Ahdieh
THE GREAT LIBRARY by Rachel Caine
DAUGHTER OF SMOKE & BONE by Laini Taylor
WAYWARD CHILDREN by Seanan McGuire
THE WRATH AND THE DAWN by Renee Ahdieh
* * * * * * *
Question:  Do you struggle to complete series too?  Do you have a plan of attack for this year to try to knock some series off your TBR that have been there for ages?
https://thebookishlibra.com/wp-content/uploads/2018/07/Discussion-Post.png
800
800
Suzanne
https://thebookishlibra.com/wp-content/uploads/2018/06/trimmed-Copy-of-Bookish-Logo-copy.png
Suzanne
2019-02-01 05:30:13
2019-01-31 21:35:52
Discussion: Tackling the Series That Have Lingered on my TBR