Discussion Post: Romance Tropes That Work for Me

ROMANCE TROPES THAT WORK FOR ME
If you've followed my blog for a while, you've probably seen me mention on more than one occasion that I don't typically read or enjoy romance books.  I've tried them in the past and they're just not my thing.  I have no idea why, but if I had to hazard a guess, I'd say it probably springs from my childhood.  My parents got divorced when I was ten and their relationship for years before that was absolutely horrible.  I can only recall actually seeing them kiss one time and it was such a shock to see them actually being affectionate with one another, I remember that I actually stood there gaping at them for the longest time.  Screaming and yelling was the norm, so much so that when they finally told my sister and I that they were divorcing, I remember being ecstatic about it and couldn't pack my suitcase fast enough. I love both of my parents dearly but they were clearly just not a good fit.
So yeah, that's way too much information about me, but as you can see, my relationship views were negatively shaped at a pretty early age.  And I don't know if that experience has made me the way I am, but when I read most romances, I just find them so unrealistic that I can't even enjoy the story.  Insta-love is the number one offender and will almost always get an eye roll out of me, lol.
I also want to add that I mean no disrespect to everyone out there who loves romance novels.  This is definitely one of those 'It's me, not you and not the books themselves either" situations.
With all of that said, however, that doesn't mean that I hate all romance.  I'm not sitting here like Grumpy Cat or the Grinch wishing for all of the fictional characters I read about to be miserable and alone.  In fact, there are several romance tropes that I very much enjoy.  And the key to all of them is simple…I find each of these kinds of relationship to be incredibly realistic.  Today I'm sharing not just the tropes I love, but also some of my favorite reads from each.
ENEMIES TO LOVERS
The Enemies to Lovers trope is probably my favorite just because, as I said, I find it so realistic.  I also love that the chemistry is always so intense, whether they're on the hate end of the spectrum or the love end.  Sparks are always going to fly, and there's usually some guaranteed barbed banter that it super entertaining.
BEST FRIENDS TO LOVERS
A close second favorite is Best Friends to Lovers.  I just think this trope is so sweet.  I love it because the couple obviously has a long history together if they're best friends. That friendship bond guarantees that there will be chemistry even if things get a bit awkward when they start to realize their feelings for each other have moved past the friendship stage.  And that awkwardness makes it all the more realistic for me because it's a situation that I can easily envision playing out.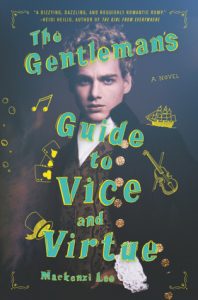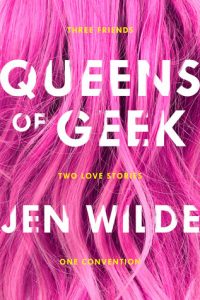 FAKE RELATIONSHIP TO LOVERS
When it's well written, I think the Fake Relationship to Lovers can be one of the most fun tropes out there.  The idea that you start off trying to fool someone else only to realize that the joke is on you always amuses me.
SECOND CHANCE AT LOVE
This is another favorite for me because, even though I'm telling you I don't like romance, I'm actually a romantic at heart, especially if it involves someone getting a second chance at love.  We all make mistakes and/or sometimes circumstances that we can't control get in the way of what could have been a great relationship, so I find second chance stories very reassuring.  It's nice to know people can find their way back to each other.
STAR CROSSED/FORBIDDEN/ENEMY LOVE
When this trope is well written, it's also a favorite of mine.  I guess it goes back to my days in high school reading Romeo and Juliet, but there's just something that really appeals to me about two people trying to be together even when they know they shouldn't because they're supposed to be sworn enemies.
* * * * *
So, what are some of your favorite romance tropes? 
https://thebookishlibra.com/wp-content/uploads/2018/07/Discussion-Post.png
800
800
Suzanne
https://thebookishlibra.com/wp-content/uploads/2018/06/trimmed-Copy-of-Bookish-Logo-copy.png
Suzanne
2018-08-24 06:00:54
2018-08-23 21:31:27
Discussion Post: Romance Tropes That Work for Me