Discussion: How My Reading Tastes Have Changed Over the Years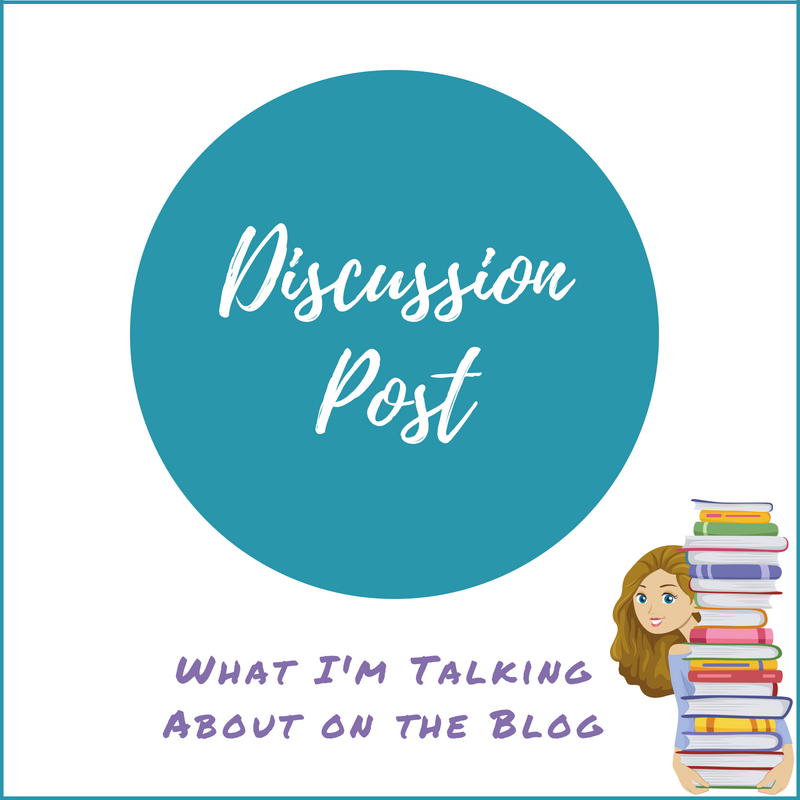 If you follow my blog, you've probably noticed that I have pretty eclectic tastes when it comes to the books I read.  A quick scan of my review archives will show that I'm a big fan of fantasies, science fiction, mysteries and thrillers, historical fiction, and retellings, just to name a few.  I haven't always had such varied tastes in books, however, which got me thinking about just how much my taste in books has changed over the years.
I think my taste in books really started to evolve and grow once I started buying my own books.  When I was a kid, my parents bought my books so they decided what I read and when I was in high school and college, my reading choices were mostly determined by what was on the course syllabus.  Needless to say, I was fully immersed in classics during most of those years.  Don't get me wrong though. I adored most of the classics I read and when it was time for me to take control of my book buying and actually read for pleasure rather than required reading, I still stuck with the classics for a number of years.  I fell in love with Pride and Prejudice when I studied it in college, so I felt compelled to then go on to read all of the rest of Austen's novels on my own.  I did the same with countless other classic authors – Dickens, Hawthorne, the Bronte sisters, Hardy, Shakespeare…you get the idea.
After a while though, I started to get a little bored with the classics.  They started to feel so dated and I really wanted something more modern.  That was when I entered my Chick Lit phase.  For a few months, I couldn't get enough of books like The Devil Wears Prada, The Nanny Diaries, and Bridget Jones's Diary.  I think that phase directly coincided with me moving out of my mom's house and getting an apartment of my own.  I identified with the characters in those books so much at first, but I got burned out on that kind of Chick Lit pretty quickly.  Maybe they started to remind me too much of my real life, I don't know lol, but I bailed and moved on to Fantasy novels.
Fantasy and science fiction novels were the ultimate escape from reality for me and unlike the Chick Lit, which I maintain was just a phase, fantasy and sci fi remain some of my favorite types of reads today.  I actually started my fantasy reading by re-reading a favorite childhood series of mine, the Chronicles of Narnia, and then I moved on to The Hobbit and the Lord of the Rings trilogy, and eventually to Harry Potter.  The Martian was probably the first book that really made me interested in sci fi.
I have to admit that I mainly picked up Harry Potter to see what all of the fuss was about.  I was teaching high school English at the time and many of my students were walking around with Harry Potter books in their backpacks.  Getting students excited about reading is always so challenging so I just had to know what it was about those books that had them all so captivated.  Like my students, I immediately became hooked on the series and then began to explore more YA books because I realized that I was missing out on some pretty amazing reads.  Before becoming hooked on Harry Potter, I had lived with this notion that I was too old to read books like that.   Once I entered the "Screw it, I'm a grown ass woman and I'm going to read whatever the hell I want to read" phase, however, it felt like a whole new world was opened up to me.  Again, a quick glance through my review archives will show that not only do I read a lot of YA books now, but they are often some of my highest rated reviews.
Novels like The Nightingale and The Light Between Oceans introduced me to historical fiction, which quickly became another love of mine.  I was initially drawn to novels set around WWII, but now I find myself looking for novels that focus on periods in history that I'm less familiar with.  In some ways the historical fiction calls to me because I find it similar in style and theme to some of my favorite classics but yet most of what I read focuses on 20th century historical events so they don't feel quite as dated as the classics do.
I then felt the need for a little excitement and mystery in my life, so I delved into the world of mysteries and psychological thrillers.  Oh yeah, as much as I complain about them now, I was totally on board with the Gone Girl/The Girl on the Train trend.  Even though I grew tired of the unreliable/unlikeable narrator trend that those books ushered in, I remain a huge fan of psychological thrillers in general.  Ruth Ware is a new favorite of mine, and I also love Meg Gardiner's UNSUB series.
Spring boarding off those thrillers, I have also most recently started to get into what I would call domestic dramas.  Books like Big Little Lies have been grabbing my attention, the ones that focus on neighborhoods and the idea that everyone is hiding something and no one's lives are as perfect as they would have you believe.  This type of story seems to be the latest trend in fiction, and I'm hoping it sticks around for a while because I truly can't get enough of books like this.
Another trend that I fell in love with and can't get enough of are retellings.  My love for retellings started with Marissa Meyer.  I adored The Lunar Chronicles and her Queen of Hearts retelling, Heartless.
I try to imagine what it would have been like to run into me at a bookstore 20 years ago versus today.  In both scenarios, my arms would have been loaded down with books.  The main difference is that while back then, my book haul would have been classics, classics, and more classics.  Today, anything is fair game to end up in that book haul.
* * * * *
How have your reading tastes changed over the years?
https://thebookishlibra.com/wp-content/uploads/2018/07/Discussion-Post.png
800
800
Suzanne
https://thebookishlibra.com/wp-content/uploads/2018/06/trimmed-Copy-of-Bookish-Logo-copy.png
Suzanne
2018-07-20 06:00:27
2018-07-19 23:02:54
Discussion: How My Reading Tastes Have Changed Over the Years