Discussion: Why You Should Give Audiobooks Another Chance Even If You Think You Dislike Them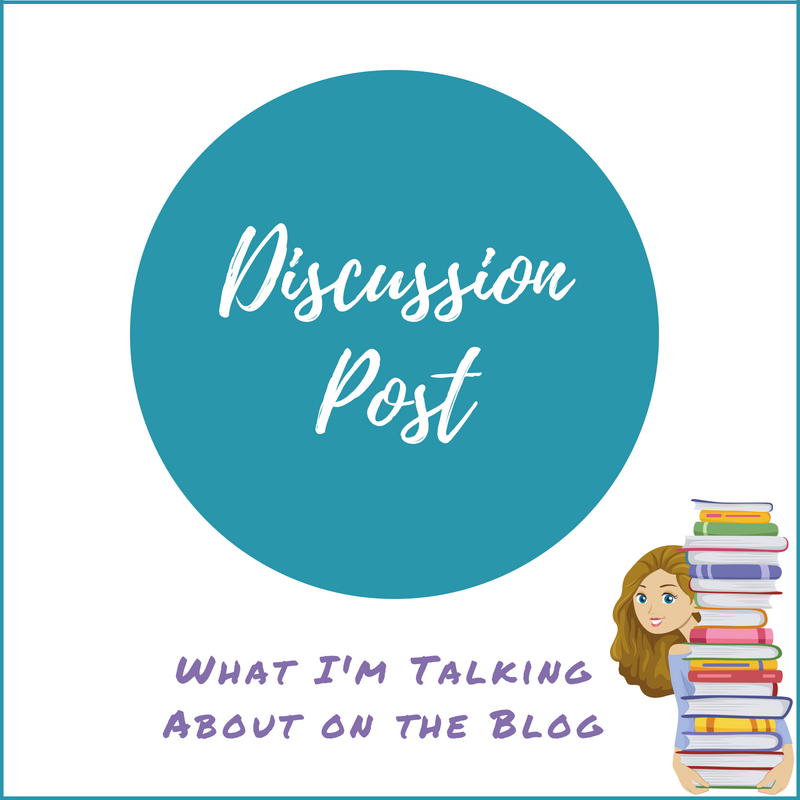 I used to think that audiobooks were just not for me.  I had tried them several times over the years but each time came away disappointed.  My number one complaint was that I constantly found myself losing track of what I was listening to and having to backtrack to figure out the last thing I remembered listening to.
This year, however, I made it my mission to give audiobooks another try, especially since as a blogger, I'm reading so many more books than I used to and would love to be able to enjoy the potential for multitasking that audiobooks provide.
Guess what I learned?  I LOVE THEM!
So, why the change of heart?  What did I do differently this time that I had never tried before?
Well, what I realized was that it wasn't an audiobook problem, it was a ME problem.  See, I had been trying to listen to them while I was at work, to help pass the time.  The problem?  Every time I was trying to concentrate on a job-related task, I would almost unconsciously stop listening to the book.  And since my job primarily involves proofreading, I was ALWAYS concentrating on job related tasks.  It was just dumb of me to even think that listening to audiobooks in that environment was a good idea.
So, how did I discover that audiobooks are actually fabulous if you're audiobooking (Is that a word? It is now!) the correct way?
I realized that while they may not work all that well while doing job-related tasks, audiobooks make mindless household chores like folding and putting away laundry so much more tolerable. They are actually a Godsend in this particular area.  I still hate doing chores, mind you, but getting lost in fiction while doing them helps so much.
I learned that audiobooks are a fabulous way to pass the time while exercising. Maybe not with strenuous exercise, I'm not sure, but I'm a walker and for me, the worst part about walking is that it can be lonely and boring, especially since I have to walk for so long to burn a significant number of calories.  Listening to an audiobook while I'm racking up the miles really helps to make that time so much more enjoyable.
I also discovered audiobooks can make a long commute to work or school go by so much quicker. I had never tried this before because my usual commute is less than 15 minutes.  This year, however, I have had to make several trips to some of my company's other offices and those commutes have been well over an hour in each direction.  I ran the audiobook through the Bluetooth in the car and it made the long drive so much more enjoyable.
I always tend to have trouble falling asleep at night. That's the time when my brain seems to decide to run through any and all things I'm currently stressing about and then I end up too keyed up to sleep.  I've been finding it very helpful to have an audiobook handy for bedtime as well.  I start listening while I'm getting ready for bed, putting my PJs on, etc. and then I just get into bed and keep listening.  It soothes and relaxes me to the point where I usually fall asleep while listening.  So yes, there is some backtracking involved in the morning to find my place again, but that's so much more preferable to tossing and turning and stressing out half the night.
This is probably also another dumb ME thing, but I learned you can now change the speed of your audiobook narration. When I first started listening to audiobooks back in the day, another initial audiobook complaint of mine was that the narration was always so slow.  I found myself sitting there like 'OMG, read it faster, please!"
Most of the audiobooks I was initially listening to back then were CDs from the library, but now with the mp3 audio files you can download from the library, there are options to speed up the narration.  Best thing ever!  I use 1.25x and it's the perfect speed for me.  Fast enough to move things along but not so fast that I can't keep up.  Love it!
Lastly, I realized that not all genres work well for me on audiobook so I just needed to find out which ones worked the best. What I discovered was that fantasy doesn't work all that well on audio for me.  There's something about the worldbuilding and sometimes the unique character names, etc. that I feel like I need the actual print book in hand to keep track of everything.  Again, another ME thing.  Man, there are lots of those, aren't there?  LOL!  Anyway, while fantasies didn't work well at all for me, contemporaries work beautifully!  I can breeze right through those on audio and don't feel like I need the print book to refer back to.  I guess maybe it's the familiarity that goes along with contemporaries since they're set in our time, etc., but they are just such a great fit for me on audio.
So, there you have it.  Several reasons to consider giving audiobooks a second look even if you've rejected them in the past.
Question:  Have you tried audiobooks?  If so, what has been your experience with them?
https://thebookishlibra.com/wp-content/uploads/2018/07/Discussion-Post.png
800
800
Suzanne
https://thebookishlibra.com/wp-content/uploads/2018/06/trimmed-Copy-of-Bookish-Logo-copy.png
Suzanne
2018-09-17 06:00:18
2018-09-16 23:04:18
Discussion: Why You Should Give Audiobooks Another Chance Even If You Think You Dislike Them